Ion-Selective Electrode Methods Compared for Electrolytes
By Labmedica International staff writers
Posted on 03 Jul 2019
Electrolytes are among the most commonly requested clinical laboratory tests. There are two methods for measuring electrolytes in plasma, both using the principle of an ion-selective electrode (ISE).
The first method, used in point-of-care blood gas analyzers, is direct potentiometry, which measures electrolyte activity in plasma without dilution. The second method, used in routine chemistry analyzers in central laboratories, is indirect ISE, which involves a pre-analytical serum or plasma dilution step.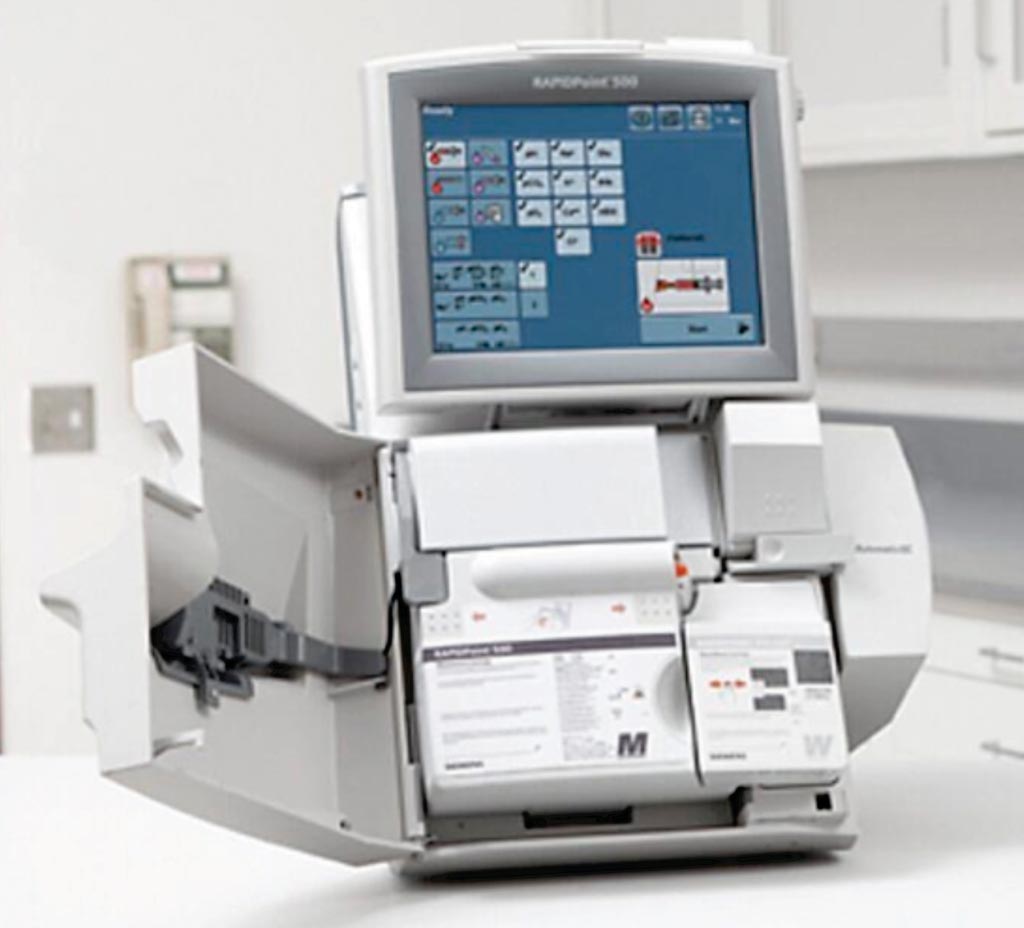 Clinical biochemists at the Leiden University Medical Center (Leiden, The Netherlands) and their colleagues used anonymized laboratory results of patients admitted to the emergency room and intensive care unit, and demonstrated in four steps that this lack of interchangeability of sodium and chloride results can be attributed to differences in measurement principle, but also to analytical standardization issues of the blood gas analyzers.
The team extracted blood gas results performed on a RAPIDPoint 500 and routine chemistry performed on a Modular P800 sodium and chloride results for patients admitted to the emergency room of their hospital between June 1, 2014, and May 17, 2016.
The team investigated the effects of the introduction of the instrument factors in the blood gas analysers, by extracting blood gas and routine chemistry sodium and chloride results (with a maximum time of 1 hour between sample analysis) again for patients admitted to the emergency room of our hospital. This approach eliminated the systematic differences between blood gas and serum sodium for 92 emergency department patients, and reduced the mean difference in chloride to 1 mmol/L for 25 patients. The mean difference in sodium results between blood gas and serum for intensive care patients decreased from 4 mmol/L to 2 mmol/L.
The authors concluded that standardization of sodium and chloride across methods and matrices is not a simple task and emphasizes the need for a close collaboration between laboratory specialists and clinicians regarding education on pitfalls in laboratory medicine. The study was published on June 13, 2019, in the journal Practical Laboratory Medicine.
Related Links:
Leiden University Medical Center

Latest Lab Tech. News