Direct Blood PCR Detects Thromboembolism-Associated Mutations
By Labmedica International staff writers
Posted on 11 Feb 2019
Routine genetic testing is recommended in several clinical circumstances, particularly in patients with venous thrombosis at younger age, a strong family history of thrombotic disease, or in women with a history of venous thrombosis during pregnancy.
Proven Factor V Leiden and prothrombin mutations are the major inherited risk factors of venous thromboembolism manifested as deep venous thrombosis or pulmonary embolism and have been further associated with a higher risk of myocardial infarction, stroke, and miscarriage.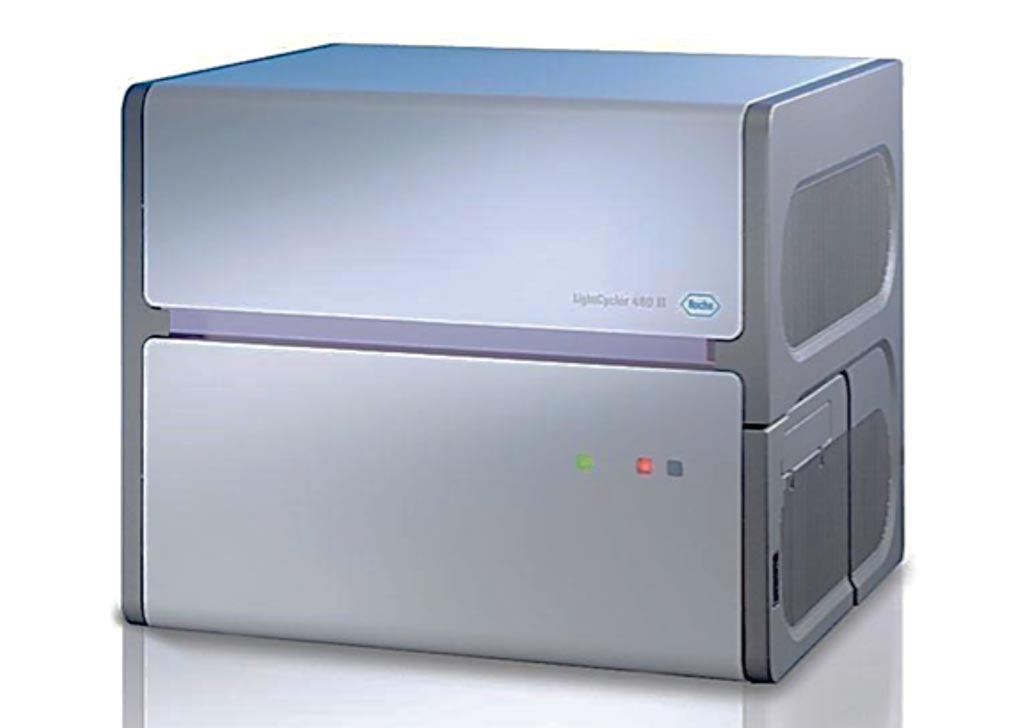 An international team of scientists working with the Vorarlberg Institute for Vascular Investigation and Treatment (VIVIT, Feldkirch, Austria) evaluated the impact of blood on the performance of the DirectBlood Genotyping PCR Kit and in-house assays using whole blood and extracted genomic DNA as substrates and the reliability of their direct blood PCR protocol by re-genotyping over 200 blood samples from patients who previously underwent routine Factor V Leiden (F5 c.1691G>A; p.R506Q; rs6025) and prothrombin (F2) c.20210G>A (rs1799963) genotyping.
TaqMan probe based genotyping assays were designed to detect the F5 c.1691G>A (p.R506Q) and F2 20210G>A mutations. Each genotyping assay includes a pair of PCR primers flanking the respective genetic variation and two allele-specific TaqMan probes containing Locked Nucleic Acids (LNAs) and distinct fluorescent reporter dyes to detect the specific mutation. PCR was performed and undiluted genomic DNA was used to compare the performance of the DirectBlood Genotyping PCR Kit using different substrates. All TaqMan PCRs were carried out on a LightCycler 480 Real-Time PCR System.
The team reported that PCRs using undiluted genomic DNA samples as substrates showed stronger fluorescence signals compared to whole blood samples most probably reflecting different amounts of input DNA. However, all genotypes from direct blood PCR could be called automatically and were in 100% concordance with those using genomic DNA as substrate in PCR. Mutation analysis of 205 whole blood samples showed a negligible PCR dropout rate (one in 410 reactions) and were in 100% concordance with results obtained by conventional genotyping.
The authors concluded that they had established a reliable protocol for the detection of F5 c.1691G>A (p.R506Q) and F2 c.20210G>A mutations directly from whole blood saving costs and time. The described method is easily reproducible in every laboratory with real-time PCR technology and may therefore assist the clinician in the diagnosis of inherited venous thrombosis. The study was published on the January 2019 issue of the journal Clinica Chimica Acta.
Related Links:
Vorarlberg Institute for Vascular Investigation and Treatment

Latest Lab Tech. News