Enteric Viral Panel Gets FDA Clearance
By Labmedica International staff writers
Posted on 10 Jan 2019
Acute viral gastroenteritis can be contracted by virtually any patient and spread within close community settings such as daycare centers, nursing facilities, and cruise ships.
Norovirus is the most common viral cause and accounts for 19 to 21 million cases of diarrheal illness annually in the USA and 50% of all foodborne diarrheal outbreaks. An enteric panel that detects the viral cause of infectious diarrhea symptoms, including norovirus, rotavirus, adenovirus, human astrovirus, and sapovirus, in all care settings, has been granted 510(k) clearance.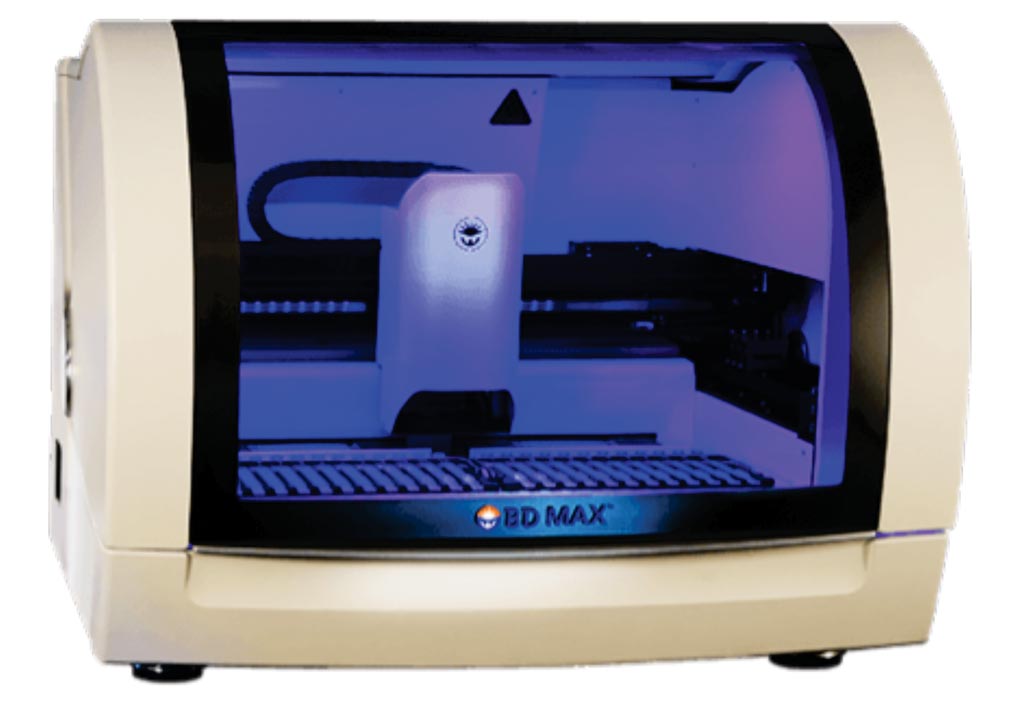 The US Food and Drug Administration (FDA, Silver Springs, MS, USA) has granted the clearance to an enteric suite of molecular tests for the detection of gastrointestinal bacteria, parasitic, or viral pathogens that enables clinicians to perform targeted testing for patients based on their symptoms, health history, or exposure.
The BD Max enteric panel (Becton Dickinson, Franklin Lakes, NJ, USA) can return results in less than 3.5 hours, shortening time to results over traditional test methods and allowing clinicians to more quickly understand the cause of the patient's illness. The enteric panels run on the BD Max system, a fully integrated, automated molecular diagnostics platform that performs nucleic acid extraction and real-time polymerase chain reaction (RT-PCR).
Nikos Pavlidis, MSc, vice president and general manager of molecular diagnostics and women's health for BD, said, "The firm's launch of the enteric viral panel and suite of assays for diagnosing gastrointestinal conditions will provide clinicians with greater flexibility for more efficient and cost-effective patient management."
Latest Lab Tech. News