Less-Invasive Biosensor Created for Breast Cancer Diagnosis
By Labmedica International staff writers
Posted on 26 Dec 2018
Breast cancer is the most common form of cancer among women. Usually, diagnosis of the disease involves a mammogram or ultrasound followed by an invasive needle biopsy, where specific biomarkers are identified to determine the type of breast cancer type and develop a treatment plan. Results from a biopsy examination take up to two weeks.
HER2-positive breast cancer is a breast cancer that tests positive for a protein called human epidermal growth factor receptor 2 (HER2), which promotes the growth of cancer cells. In about one of every five breast cancers, the cancer cells have a gene mutation that makes an excess of the HER2 protein. HER2-positive breast cancers tend to be more aggressive than other types of breast cancer.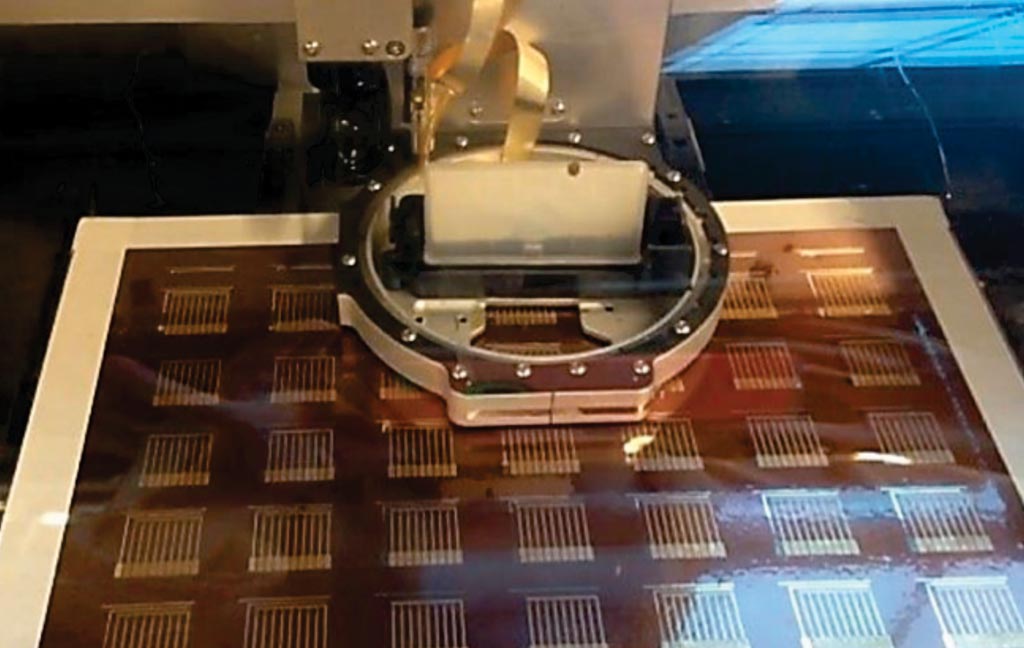 Bioengineers at the University of Hartford (West Hartford, CT, USA) and their colleagues have devised a new biosensor to diagnose breast cancer less invasively compared to the existing needle biopsy approach. The device combines microfluidic technology and diagnostics, the device was partly built using an inkjet printer. The printed chip, consisting of an array of electrodes, was deposited into a pre-fabricated microfluidic device that regulates fluids to flow in a controlled manner.
During the test process, a patient's blood sample flows through the microfluidic device and the biosensor chip coated with antibodies, which then captures and immobilizes HER-2 proteins present in the sample. Abnormal levels of HER-2 are considered to be an indicator of a specific type of breast cancer, and its detection is expected to enable treatment strategies. The device is designed to identify the breast cancer biomarker HER-2 in the blood within 15 minutes.
The team believes that demonstrating monitoring of blood HER-2 levels as a potential biomarker of disease progression status during and after therapy. The scientist also believes that the advancement of biosensors could facilitate non-invasive breast cancer testing. They are working towards reducing the new biosensor chip size by using printed circuit boards to construct a portable electrochemical unit.
Seila Selimovic, PhD, from the National Institute of Biomedical Imaging and Bioengineering (Bethesda, MD, USA) said, "Less invasive, more accessible, and faster diagnostic tools like this biosensor are essential to improving healthcare. As biosensors continue to progress it is important to keep in mind diagnostic tools are only helpful when accurate. This biosensor works in the clinically relevant range and has one of the lowest reported HER-2 detection limits, so fewer false positives and negatives will occur."
Related Links:
University of Hartford
National Institute of Biomedical Imaging and Bioengineering

Latest Lab Tech. News