POC Diagnostic Differentiates Ebola from Endemic Febrile Diseases
By Labmedica International staff writers
Posted on 25 Dec 2018
Hemorrhagic fever outbreaks such as Ebola are difficult to detect and control because of the lack of low-cost, easily deployable diagnostics and because initial clinical symptoms mimic other endemic diseases such as malaria.
Current molecular diagnostic methods such as polymerase chain reaction (PCR) require trained personnel and laboratory infrastructure, hindering diagnostics at the point of need. Although rapid tests such as lateral flow can be broadly deployed, they are typically not well suited for differentiating among multiple diseases presenting with similar symptoms.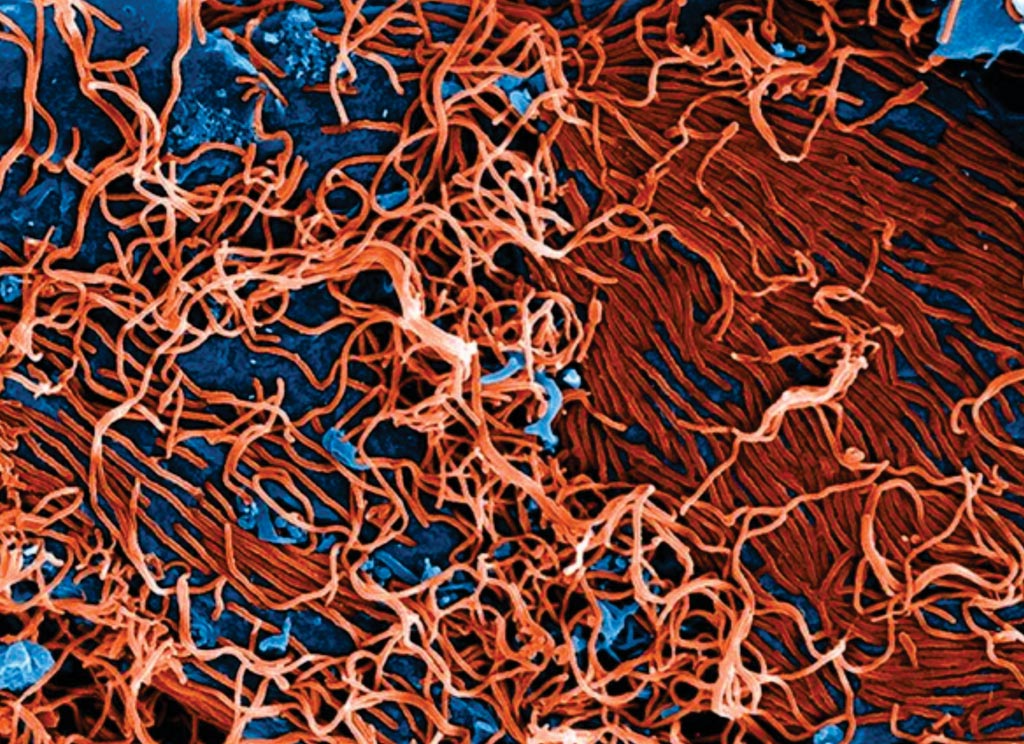 An international team of scientists cooperating with the Becton, Dickinson and Company (Research Triangle Park, NC, USA) developed a portable test for Ebola designed for use in remote settings. The platform, which is based on a protein detection technology known as Surface-enhanced Raman spectroscopy (SERS), works by adding a small sample of blood to pre-packaged vials containing dried, temperature-stable chemicals. The vial is mixed for 30 minutes before being transferred to a reader that detects light signals associated with viral particles. The reader then delivers results on whether the patient is infected with Ebola, Lassa or malaria in 30 seconds.
After successfully testing their device in monkey models of Ebola, the team conducted field tests in Senegal and Guinea using 190 blood samples from Ebola patients that were gathered during the 2014 outbreak, 163 samples from malaria patients and 233 samples from non-infected individuals. The test correctly detected the presence of Ebola in 90% of the Ebola samples, compared to a detection rates ranging from 65% to 92% for other rapid diagnostic tests and a rate of 95.7% associated with a standard RT-PCR diagnostic. It also showed excellent capabilities for detecting malaria, detecting infections in 100% of the malaria samples. These results, along with corresponding live virus and nonhuman primate testing of an Ebola, Lassa, and malaria 3-plex assay, indicate the potential of the SERS technology as an important tool for outbreak detection and clinical triage in low-resource settings.
John H. Connor, PhD, an associate professor of microbiology and senior author of the study, said, "One challenge in diagnosing Ebola and other infectious diseases with similar symptoms is the lack of an easy test to identify people with these conditions that can be used in the field. In this first feasibility study, our method showed good performance compared to existing laboratory tests for Ebola. If fully developed and commercialized, it could be more portable and less expensive than existing RT-PCR assays." The study was published on December 12, 2018, in the journal Science Translational Medicine.
Latest Lab Tech. News