Respiratory Panel Evaluated for Acute Respiratory Tract Infections
By Labmedica International staff writers
Posted on 07 Nov 2018
Upper respiratory tract infections (URTI) are illnesses caused by an acute infection that involves the upper respiratory tract including the nose, sinuses, pharynx or larynx. This commonly includes nasal obstruction, sore throat, tonsillitis, pharyngitis, laryngitis, sinusitis, otitis media, and the common cold.
Most infections are viral in nature and in other instances the cause is bacterial. The viruses do not cause damage to the cells of the upper respiratory tract but rather cause changes in the tight junctions of epithelial cells. This allows the virus to gain access to tissues under the epithelial cells and initiate the innate and adaptive immune responses.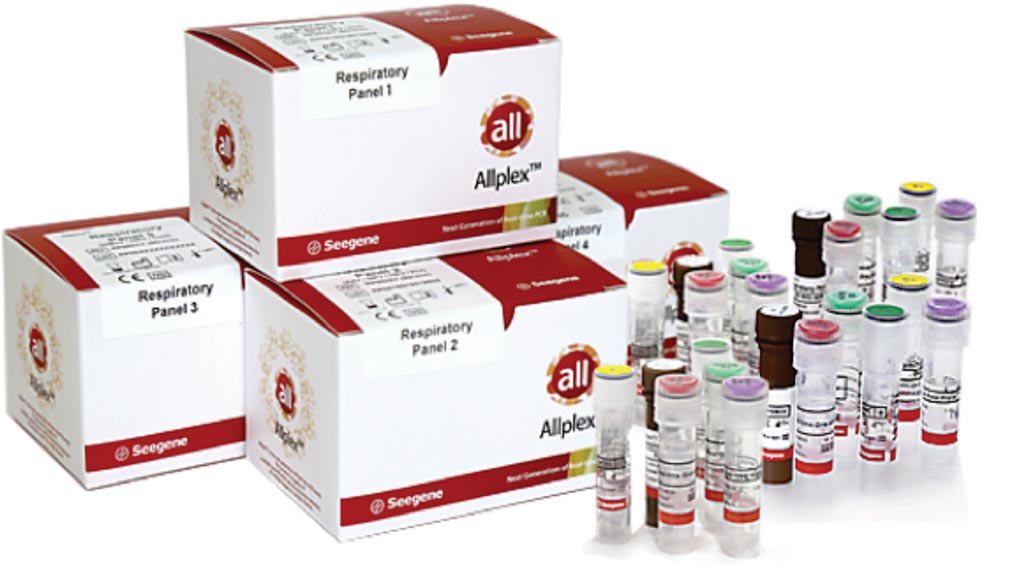 Scientists at Ghent University Hospital (Ghent, Belgium) and their colleagues used a collection of quality control samples (QCMD) and clinical samples previously analyzed with validated routine methods. A collection of 111 samples, 43 QCMD samples, 13 bronchoalveolar lavage fluids and 55 nasopharyngeal aspirates/swabs, were tested with the Allplex Respiratory Panel Assays.
The clinical samples were tested previously using either FTD Respiratory Pathogens 21 qPCR assay, an in-house multiplex polymerase chain reaction (PCR) for Bordetella, or BioGX Sample-Ready Atypical pneumo panel. Samples were stored at -80 °C prior to analysis with Seegene Allplex, nucleic acids were automatically extracted with NucliSENS Easymag.
The investigators reported that the Seegene Allplex assay correctly identified 41/43 QCMD samples (95.4%); two samples positive for respiratory syncytial virus (RSV) and human metapneumovirus, respectively, were only correctly identified following repeat testing. In the 56 clinical samples, overall, 97 pathogens were identified: 65 pathogens (67.0%) were detected both by routine methods and Seegene, 24 pathogens (24.7%) only by routine methods, and eight pathogens (8.2%) only by Seegene. The majority of discordant results was detected in samples with low pathogen load (22/32, 68.8%) and in samples containing multiple pathogens (25/32, 78.1%). Full agreement between methods was observed for influenza, RSV, adenovirus, Bordetella (para)pertussis and Chlamydia pneumoniae. Discordance was observed for human metapneumovirus, coronavirus OC43, bocavirus and parainfluenza virus, mainly type 4.
The authors concluded that overall, the Seegene Allplex assay performed well for routine detection of important respiratory targets. Acceptable agreement was observed between Seegene and other routine assays. The study was published on October 11, 2018, in the journal Acta Clinica Belgica.
Related Links:
Ghent University Hospital

Latest Lab Tech. News