New Troponin Assays Receive US Marketing Clearance
By Labmedica International staff writers
Posted on 08 Aug 2018
Two high precision assays for the measurement of the cardiac marker troponin I (TnIH) have been certified for marketing in the United States.
The detection of a rise and/or fall of cardiac troponin (cTn) plays a key role in the early diagnosis of myocardial infarction (MI). Cardiac troponins are markers of myocardial necrosis, and, because of their high cardiac-specificity, are the preferred biomarker for the diagnosis of MI.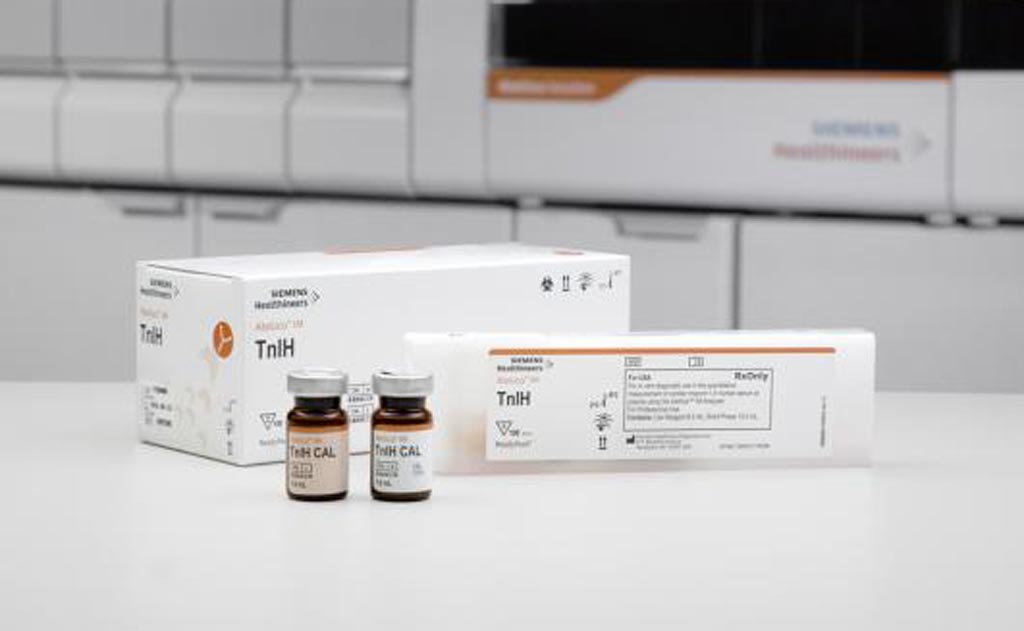 Troponin is a complex of three contractile regulatory proteins, troponin C, T, and I that control the calcium mediated interactions between actin and myosin in cardiac and skeletal muscles. Troponin I and T are specific to cardiac muscles, unlike troponin C which is associated with both cardiac and skeletal muscles. Both troponin I and troponin T are released into circulation at the time of injury following the same release pattern in the system. However, cardiac troponin I is slightly more differentiated from skeletal troponin I than cardiac troponin T is from skeletal troponin T.
Siemens Healthineers (Erlangen, Germany) has announced that two of its high precision troponin assays have been cleared by the [U.S.] Food and Drug Administration. The High-Sensitivity Troponin I assays (TnIH) for Siemens' Atellica (immunoassay and clinical chemistry analyzer) and ADVIA Centaur XP/XPT (immunoassay system) instruments are now available in the United States.
The high-sensitivity performance of the two new TnIH assays enables detection of lower levels of troponin at significantly improved precision at the 99th percentile, and detects smaller changes in a patient's troponin level during repeated testing.
The High-Sensitivity Troponin I assays from Siemens Healthineers will be highlighted during the 70th AACC Annual Scientific Meeting & Clinical Lab Expo taking place from July 31 to August 2, 2018, in Chicago, IL, USA.
"Our emergency department is overcrowded with patients. If we can do a more efficient job at triaging patients to receive the proper level of care and to discharge the patients who do not need to stay in the emergency department, this will have a tremendous economic advantage for our healthcare system," said Dr. Alan Wu, chief of clinical chemistry and toxicology at Zuckerberg San Francisco General Hospital and Trauma Center.
Latest Lab Tech. News