Fetal Genetic Abnormalities Detected in Early Pregnancy
By Labmedica International staff writers
Posted on 24 Jul 2018
Lab-on-a-chip (LOC) technology integrates laboratory functions on a chip ranging from a few millimeters to a few square centimeters. The special design of the device allows large volumes of blood to be screened, paving the way for an efficient, cheap and quick method of separating fetal cells from maternal blood cells.
Currently, prenatal diagnostic tests involve an amniocentesis procedure or taking a sample of cells from the placenta (chorionic villus sampling), both of which carry a risk of inducing miscarriage. While noninvasive prenatal testing based on cell‐free fetal DNA has recently revolutionized the field of aneuploidy screening in pregnancy, it remains limited to aneuploidy and microdeletion screening, and is unable to reliably detect single gene disorders.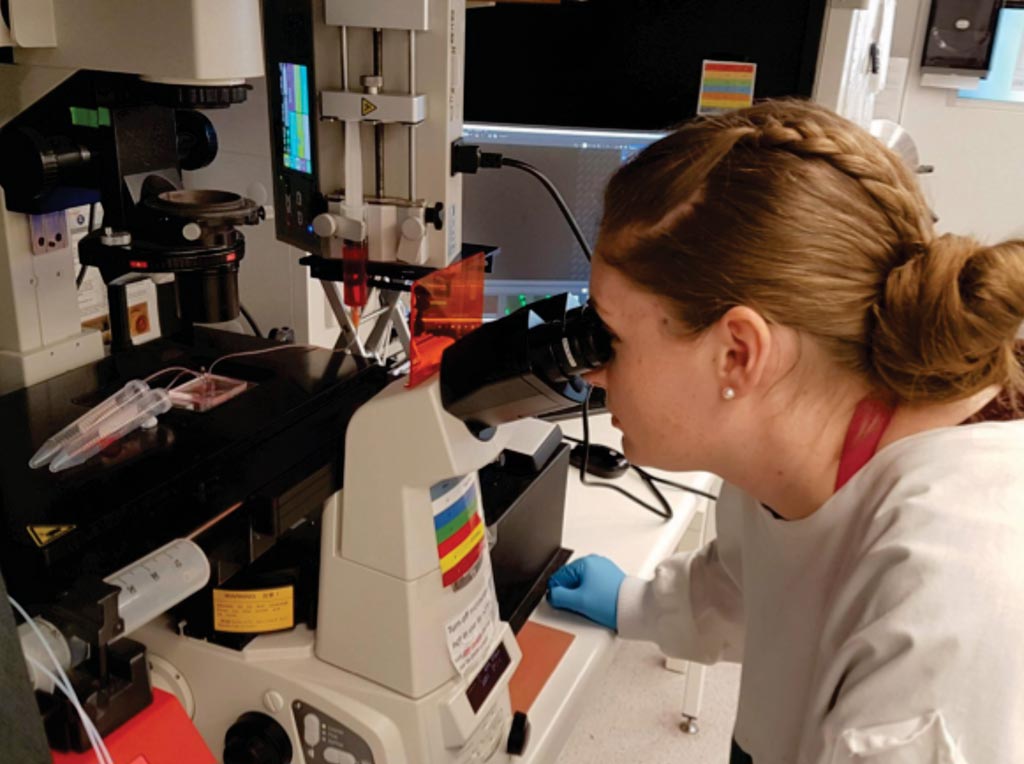 Bioengineers at the University of South Australia (Adelaide, Australia) and their colleagues demonstrated for the first time the utility of inertial microfluidics for efficient isolation of trophoblastic cells from maternal peripheral blood. Under optimal operating conditions, high‐recovery yields (79%) are obtained using a trophoblastic cell‐line, which is subsequently confirmed with analysis of maternal blood.
Feasibility of obtaining a diagnosis from cells isolated from a maternal sample was demonstrated in a case of confirmed fetal trisomy 21 in which six fetal cells are found in a 7 mL blood sample using fluorescence in situ hybridization. Finally, it was demonstrated that trophoblastic cells isolated using inertial microfluidics could be picked and subjected to a clinically validated sequencing assay, paving the way for further validation of this technology and larger clinical studies.
Marnie Winter, PhD, a bioengineer and first author of the study, said, "From about five weeks into the pregnancy, fetal cells originating from the placenta can be found in a mother's bloodstream. Using modern microfluidic technology, we can now isolate these extremely rare cells (about one in a million) from the mother's white blood cells and collect them for genetic analysis. We are hopeful that this device could result in a new, non-invasive prenatal diagnostic test able to detect a wide range of genetic abnormalities in early pregnancy from a simple blood sample." The study was first published on June 14, 2018, in the journal Advanced Materials Technologies.
Related Links:
University of South Australia

Latest Lab Tech. News