Blood Separation Tubes Combine Serum Analysis with Plasma Analysis
By Labmedica International staff writers
Posted on 10 Jul 2018
A new line of blood separation tubes combines the quality of serum analysis with the speed of plasma analysis.
Greiner Bio-One (Kremsmünster, Austria) has released the Vacuette Serum Fast Tube, which with coagulation time of only five minutes enables serum to be analyzed as quickly as plasma.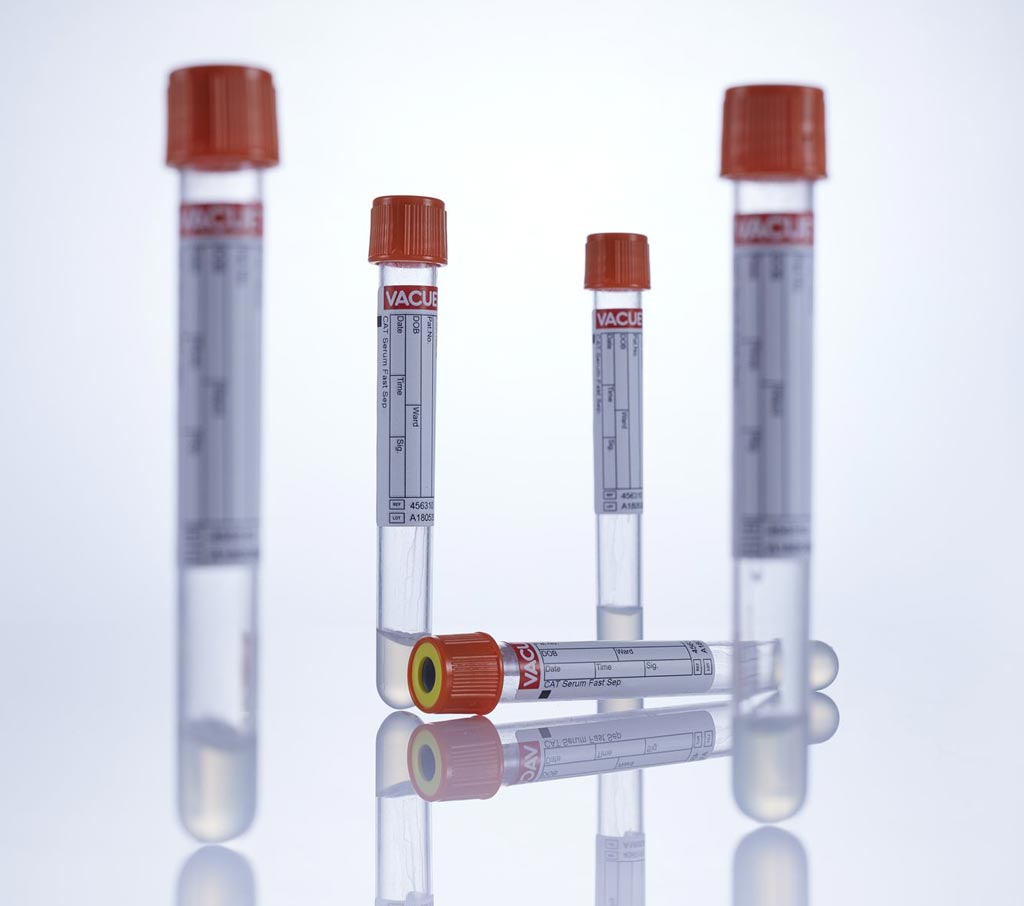 The inside of the Vacuette tube wall is spray-coated with a Blood Clotting Activator (BCA)-thrombin additive mixture, which accelerates the coagulation process. With the Vacuette Serum Fast Tube, the total processing time is just 10 minutes (coagulation + centrifugation), compared to 40 minutes with conventional serum tubes, enabling easy and effective improvement of the turnaround time (TAT).
The tube also contains a gel that forms a stable barrier between the serum and the cellular components of the whole blood after centrifugation (five minutes at 3000 x g or 10 minutes at 1800 x g at 20 degrees Celsius).
To protect against contamination Vacuette Serum Fast Tubes are made of shatterproof PET (polyethylene terephthalate). They incorporate proven vacuum technology and have an easy-to-open safety cap. This promotes maintenance of hygienic working procedures without the risk of splatters, which can occur with standard rubber stoppers.
"Owing to the fast turnaround time, plasma tubes continue to be used for many analyses. However, determination of certain parameters on the basis of plasma is not appropriate for some tests," said Dietmar Leichtfried, team leader research & development / preanalytics at Greiner Bio-One. "In some cases, incorrect values may result from the presence of anticoagulants or fibrinogen in the plasma tube. The use of serum is therefore indispensable in many cases."
Latest Lab Tech. News