Data Management System Integrates Complex Image Data
By Labmedica International staff writers
Posted on 03 Jul 2017
A web-based data management system that enables researchers to integrate data from multiple sources including digital pathology and tissue imaging and share information over the Internet is now available.
Royal Philips (Amsterdam, the Netherlands) has launched its Xplore v4.0 comprehensive web-based image and big data management system. Xplore provides a central hub to create, interrogate, share, and manage archives both for individual and collaborative studies. The user can define study hierarchy, datasets, and fields, and import whole slide or TMA (Tissue Micro Array) images.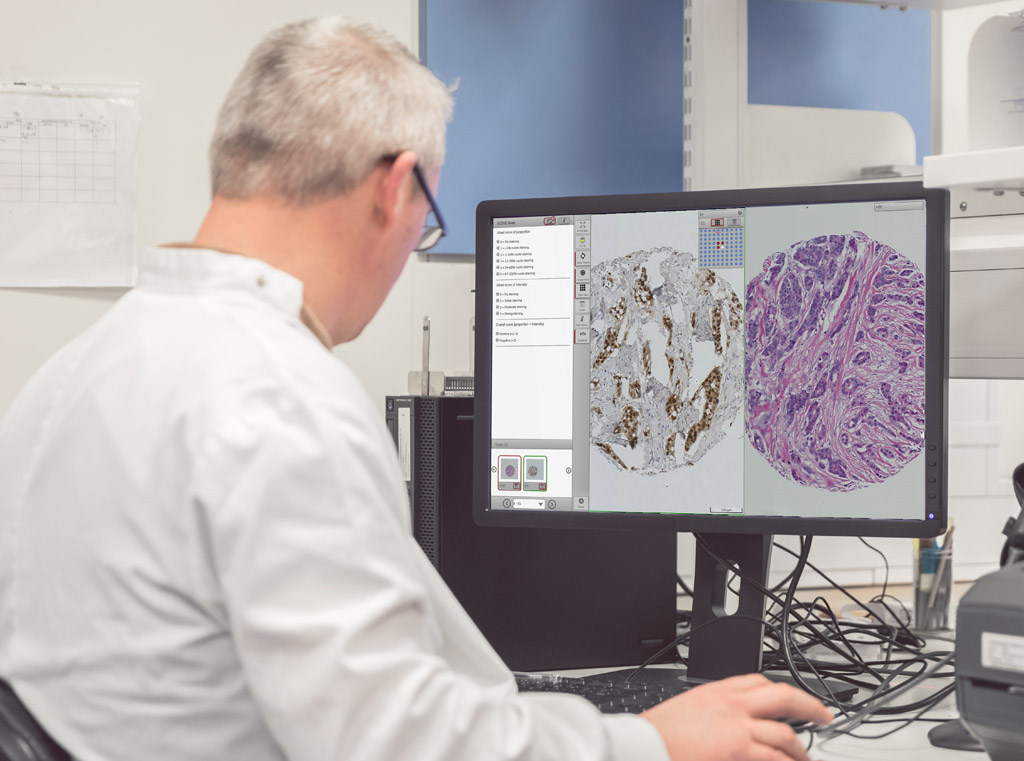 TMA is an Xplore-related module designed to speed up research studies, which require manual scores of TMA cores. This powerful tool allows manual scoring of TMAs online, which facilitates the evaluation of new tissue biomarkers in TMAs quickly and easily. Using TMA scoring templates, map templates, and an automated de-arrayer, this module ensures that TMA cores will be rapidly segmented, identified, and sent out for scoring. With a single screen/interface for viewing and scoring, management of TMAs is greatly simplified for the pathologist.
Version 4.0 of Xplore comprises a major upgrade for both pharmaceutical and academic researchers, as it provides enhanced search capabilities, barcode support, data visualization tools, and third party image analysis vendor integration.
"Delivering on the promise of personalized medicine means that multiple data sources need to be integrated and analyzed," said Russ Granzow, general manager of digital pathology solutions at Royal Philips. "Computational pathology research tools will be essential to move forward in our increasingly complex medical and research environment."
Xplore v4.0 will be available in July 2017. Customers have the option to purchase the basic package or enhance it with custom additions such as the dedicated TMA module.
Latest Lab Tech. News