Werfen and Thermo Fisher Enter Into Worldwide Distributor Agreement for Hemostasis Testing Workcell
By LabMedica International staff writers
Posted on 05 May 2023
Werfen (Barcelona, Spain) has entered into a new long-term, exclusive partnership agreement with Thermo Fisher Scientific (Waltham, MA, USA) to globally distribute the TCAutomation laboratory automation system, specifically tailored for hemostasis diagnostics. This agreement, a follow-up to their exclusive contract signed in 2015, allows Werfen to continue offering HemoCell Specialized Lab Automation, which has the largest global installed base of hemostasis automation workcells.
HemoCell streamlines laboratory workflow by integrating all stages of testing. It comprises Werfen's ACL TOP Family 50 Series Hemostasis Testing Systems and HemoHub Intelligent Data Manager, paired with Thermo Fisher's TCAutomation system. This combination standardizes sample processing, ensuring consistent turnaround times for routine and urgent samples. This efficiency frees up laboratory staff, improving overall lab efficiency and quality of work. Ultimately, HemoCell contributes to improving the quality of care while minimizing costs.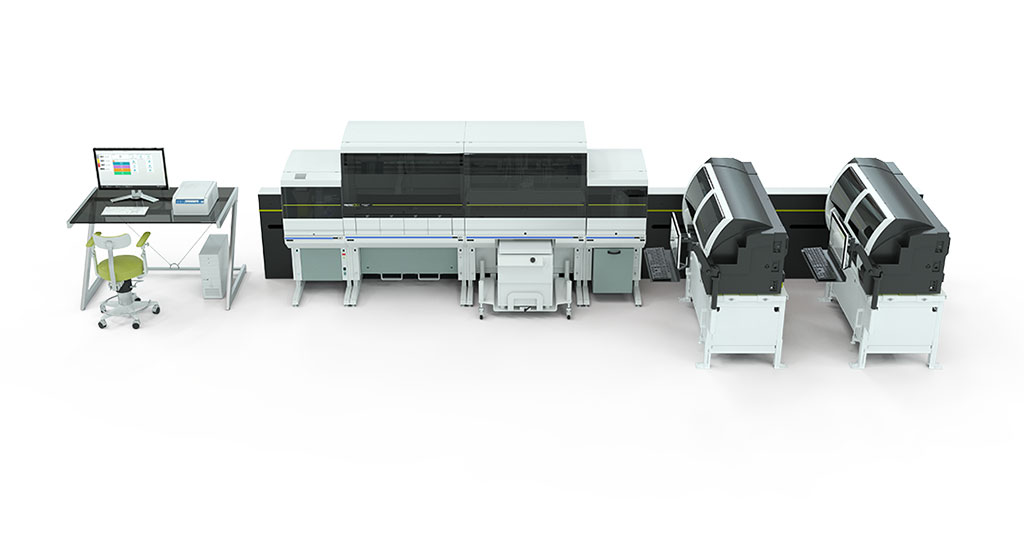 The TCAutomation laboratory automation system is designed to provide truly efficient workflow for laboratories through its modularity, flexibility, and connectivity. It aids in managing escalating workloads and improving quality. By offering flexible and cost-effective solutions, it automates the most labor-intensive pre- and post-analytical tasks. Its open concept enables direct interfaces with a broad range of analyzers. The TCAutomation system can be easily expanded with additional modules, thereby helping laboratories adapt to future needs and requirements and boost efficiency, productivity, and safety.
"This significant continuation of our long-term distribution agreement is a testament to the strength of our partnership with Thermo Fisher Scientific," said Remo Tazzi, Vice President, Worldwide Marketing and Service, Hemostasis and Acute Care Diagnostics at Werfen. "It also speaks volumes about the success of HemoCell, and the quality of Werfen's workflow experts, their innovative tools and processes, and the value they offer hospital laboratories around the world."
Related Links:
Werfen 
Thermo Fisher Scientific