Chembio and Biosynex to Merge, Forging US-French Point-of-Care Testing Powerhouse
By LabMedica International staff writers
Posted on 02 Feb 2023
Biosynex SA (Alsace, France), a company specializing in the design and distribution of rapid tests, and Chembio Diagnostics, Inc. (Hauppauge, NY, USA), a leading point-of-care diagnostics company focused on infectious diseases, have entered into a definitive merger agreement under which Biosynex, through a subsidiary, will acquire Chembio in an all-cash transaction valued at USD 17.2 million.
The acquisition combines two leading rapid diagnostic test companies that specialize in the development, manufacturing and marketing of point-of-care diagnostic tests for the professional and at home markets. Chembio focuses on infectious disease assays covering sexually transmitted infections, respiratory viruses and fever and tropical disease, built on the DPP, SURE CHECK and STAT-PAK proprietary, accurate and easy-to-use technology platforms. Biosynex provides pharmacies and professional healthcare settings with a diversified portfolio of rapid tests covering different market segments, including infectious disease and women's health tests, point of care devices and molecular diagnostics systems.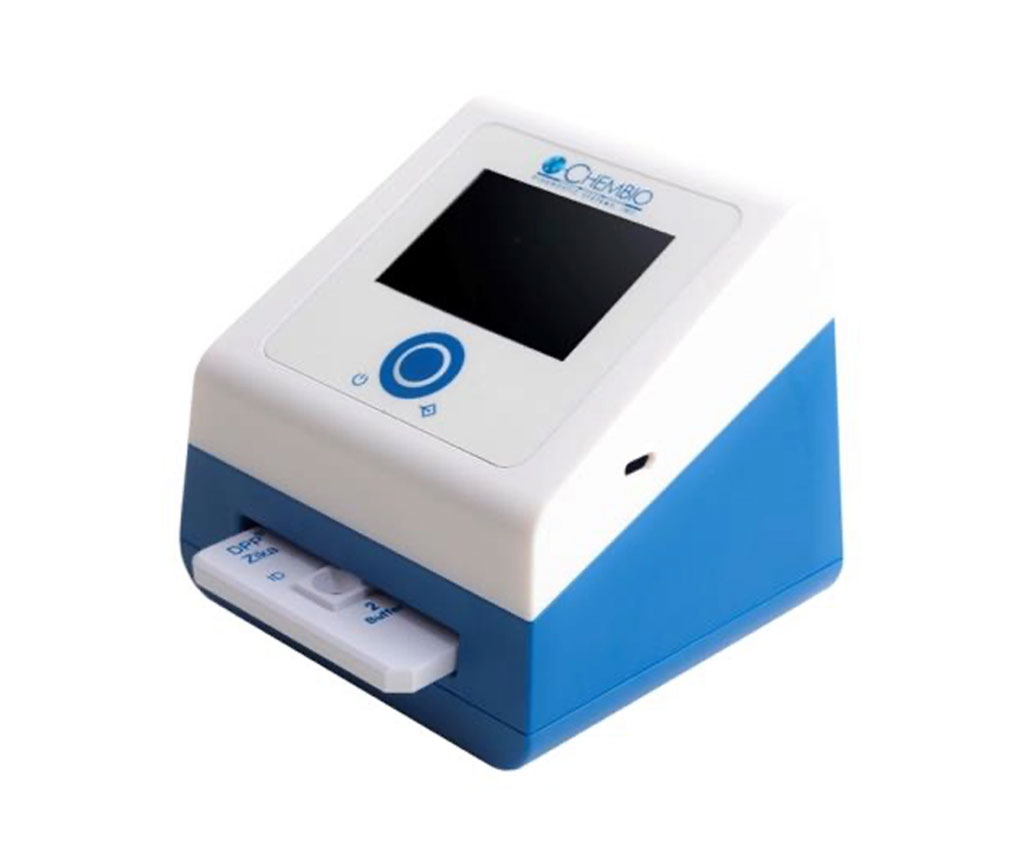 Chembio's sexually transmitted infection, tropical and fever and respiratory assays complement Biosynex's current virology portfolio to create a more comprehensive offering. The combined commercial team and distribution partners expand Biosynex's presence in the U.S., Brazil, Africa and Asia, as well as bolster Biosynex's European network. Combining the expertise of two industry leaders to drive product innovation and development along with global regulatory expertise will help to continue expansion of the product portfolio. Biosynex will operate Chembio and its 100% owned German, Brazil and Malaysia subsidiaries as a wholly-owned group.
"The acquisition of Chembio significantly advances our mission to develop, manufacture and market rapid diagnostics for screening, diagnosis and prevention to facilitate patient care and monitor health," said Larry Abensur, Chief Executive Officer of Biosynex. "Chembio's portfolio of diagnostic solutions and technology platforms complement our current test portfolio. DPP, SURE CHECK and STAT-PAK are clinically validated with accurate results, ease-of-use, and U.S. FDA and global regulatory approvals including CE marked and WHO prequalified products to provide transformative commercial opportunities that can represent meaningful growth drivers over the near and long-term. Additionally, there are numerous strong synergies across our businesses that can be leveraged to create significant cost savings as a scaled organization. We are excited to enhance our position as key European player for professional point-of-care and self-test diagnostics."
"Chembio is pleased about the opportunity to become part of Biosynex, uniting two companies that provide healthcare professionals and individuals with innovative diagnostic solutions intended to accelerate care," said Richard L. Eberly, President and Chief Executive Officer of Chembio. "The backing of BIOSYNEX will enable Chembio to secure its financial needs and the synergies expected from this combination are aiming at returning the business to profitability. I believe this transaction can benefit customers, employees and patients, while creating value as the combined company can offer the expertise, scale and resources to expand the impact of Chembio's technology."
Related Links:
Chembio Diagnostics, Inc. 
Biosynex SA