Tianlong's PCR Lab Solution Safeguards 2022 G20 Indonesia Summit
By LabMedica International staff writers
Posted on 03 Jan 2023
Tianlong Science and Technology (Shaanxi, China) safeguarded a successful G20 summit in 2022 in Indonesia, which has been one of the company's largest overseas markets. Before the G20 summit, Tianlong's PCR lab solution was applied in several healthcare centers locally, including the Jakarta international airport. The company's solution helps conduct nucleic acid testing for inbound and outbound passengers, and protected the gateway to Indonesia during the COVID-19 phase.
Tianlong's star products – the Gentier 96 Real-Time PCR system and Libex nucleic acid extractor – have received high praise from clients in Indonesia due to their high efficiency and stable quality. The Gentier 96E/96R real-time fluorescence quantitative PCR detection system is tailored to meet the needs of high-end users. The product has many advantages, such as a scientific and efficient temperature control system and photoelectric system, powerful and easy-to-use software analysis function, humanized control mode, etc., and can easily realize the application of downstream multiple gene detection, quantitative analysis, SNP analysis, fusion curve analysis and so on. It is widely used in medical institutions, universities and research institutes, CDC, exit inspection and Quarantine Bureau, public security criminal investigation and material evidence identification center, veterinary station, food enterprises and dairy products factories.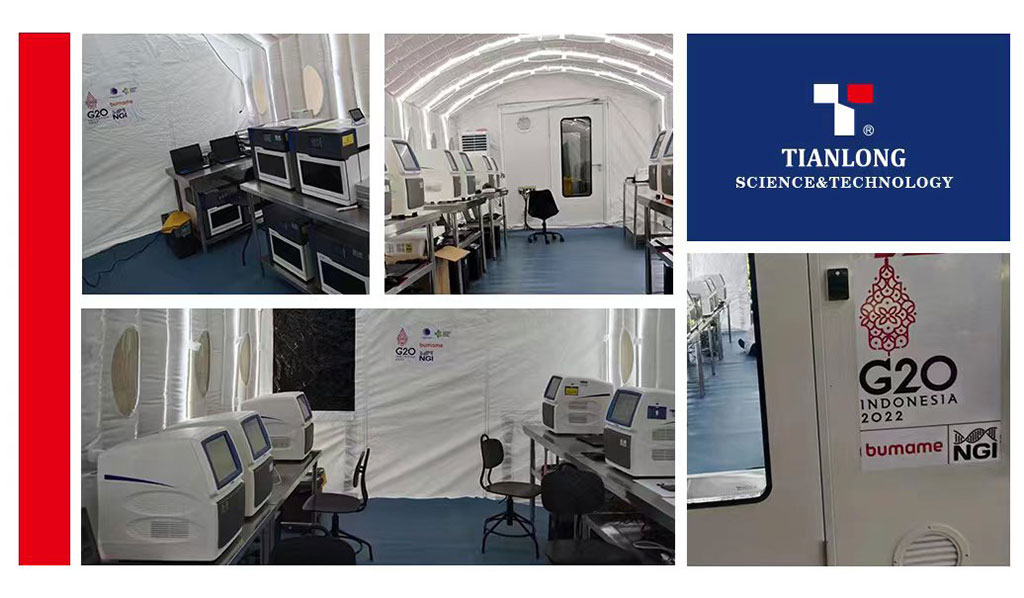 Tianlong's Libex nucleic acid extractor, which is based on the automated extraction method of magnetic bead adsorption separation, overcomes the shortcomings of conventional nucleic acid extraction methods and achieve rapid and efficient sample preparation. With the appropriate nucleic acid extraction reagents, it can process serum, plasma, whole blood, swabs, amniotic fluid, feces, tissue and tissue lavage, paraffin sections, bacteria, fungi and other sample types. The Libex nucleic acid extractor is widely used in the fields of disease prevention and control, animal quarantine, clinical diagnosis, entry-exit inspection and quarantine, food and drug administration, forensic medicine, teaching and scientific researches.
Tianlong continues to innovate to make better products and offer better services to its customers worldwide. The company continues to cooperate with its clients and jointly develop better solutions for the global markets.
Related Links:
Tianlong Science and Technology