Mindray and Tencent AI Lab to Jointly Develop AI Products for Blood Disease Screening and In Vitro Diagnosis
By LabMedica International staff writers
Posted on 04 Mar 2021
Shenzhen Mindray Biomedical Electronics Co., Ltd. (Shenzhen, China) has signed an AI cooperation framework agreement with Tencent AI Lab (Shenzhen, China) to jointly develop AI products for blood cell analysis and further explore AI technology in vitro diagnostics.
Through this cooperation, the two parties will further develop blood cell morphology testing equipment and system applications with world-class imaging quality and cell recognition capabilities. Large-scale production in the future is expected to relieve the work pressure faced by primary endoscopy physicians, and improve the diagnosis and diagnosis of blood diseases.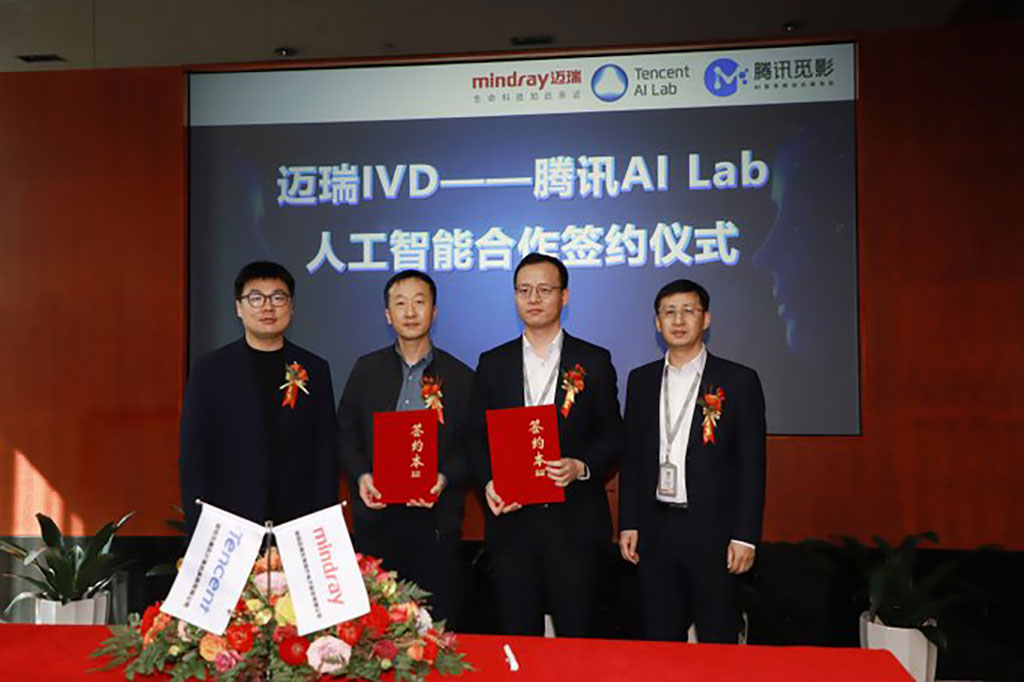 Tencent AI Lab will use machine learning, computer vision and other cutting-edge algorithms and the experience of its research scientists, Tencent Cloud's comprehensive solutions, combined with Mindray Medical's expertise in slide processing, imaging systems, integrated design, and clinical experts, massive data and other aspects, to jointly develop an automated blood cell analyzer in order to further improve accuracy in results. The automated blood cell analyzer will detect cell quality changes and have high levels of cell identification capability. At the same time, it will provide a cost advantage as compared to rival products with higher prices.
In addition to morphological testing, Tencent AI Lab will also work with Mindray Medical to explore the integration and application of AI technology in other areas of in vitro diagnostics, such as urine analysis, smart laboratory, and in vitro diagnostic big data, in order to provide better quality medical equipment and services.
"AI+Medical/Pharmaceutical" is one of Tencent's AI Lab's long-term core research directions. We are very happy to cooperate with industry top partners like Mindray to enable technology to help medical care, assist doctors, and serve patients," said Yang Wei, General Manager of Tencent AI Lab.
"With Mindray's deep understanding of clinical needs and accumulation of detection technology over the years, and Tencent's leading exploration in artificial intelligence technology, The results of the cooperation between the two parties will greatly improve the ability of clinical intelligent detection," said Yan Huawen, General Manager of Mindray's IVD Division.
Related Links:

Mindray
Tencent AI Lab