Global Urinalysis Market Valued at USD 2 Billion by 2022
By Labmedica International staff writers
Posted on 26 Mar 2019
The global urinalysis market is expected to grow at a CAGR of 7.5% from 2018 to 2022 to reach a value of USD 2.14 billion by 2022, driven by a large base of the target population and increasing demand for urinalysis due to unmet clinical needs in the under-developed regions globally. Additionally, the introduction of highly advanced diagnostic tools and rising demand for cost-effective solutions will further fuel the robust growth of the global urinalysis market.
These are the latest findings of Grand View Research, Inc. (San Francisco, CA, USA), a market research and consulting company.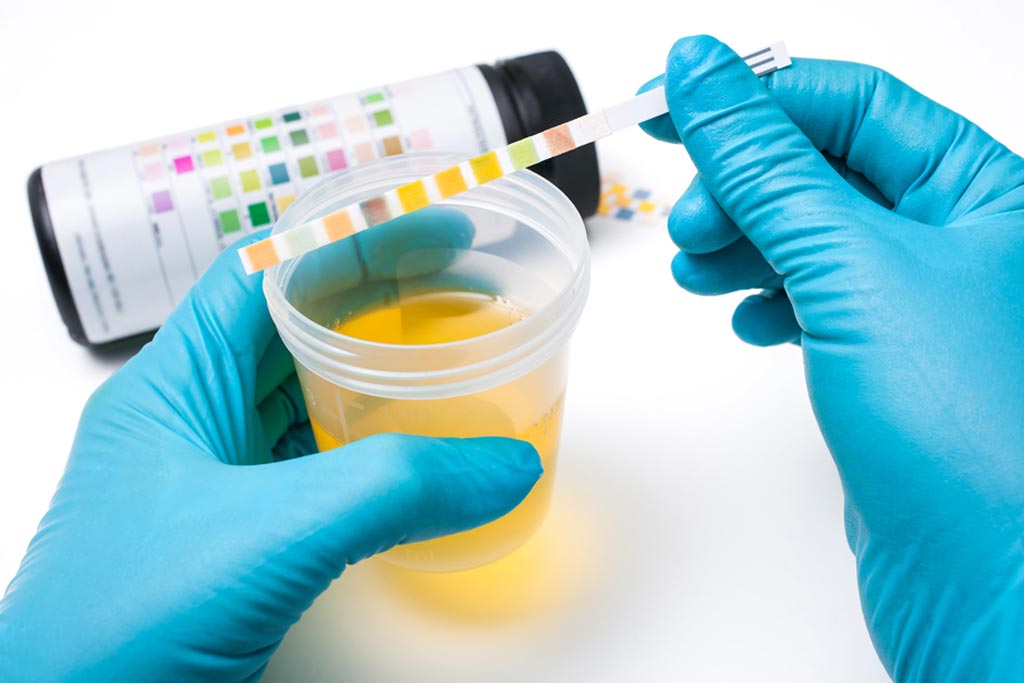 Urinalysis acts as a vital diagnostic tool for the analysis and management of target diseases such as urinary tract infection (UTI) disorders, kidney diseases, and diabetes. The growing prevalence of these target diseases is expected to drive the market demand for urinalysis in the coming years, providing significant opportunities for market players to invest in research and development. Moreover, changing lifestyles and varying food are expected to fuel the demand for urinalysis across the world over the coming years. Also, the increasing adoption of wireless technology for communication purposes, coupled with the development of miniaturized PoC urinalysis instruments, are further expected to advance the market growth in the coming years.
However, the complete absence of adequate healthcare infrastructure in the underdeveloped economies worldwide is likely to limit the market growth to some extent. Additionally, the non-availability of the latest diagnostic tools in the developing economies globally is also significantly hampering market growth. Nevertheless, the development of advanced and cost-effective techniques for performing fast and highly precise diagnosis, coupled with easy-to-use solutions for catering to the unmet clinical needs in the developing as well as underdeveloped economies, are expected to drive the growth of the global urinalysis market over the coming years.
Based on product type, the instruments segment is expected to record a significant growth during the forecast period due to the development of novel products such as automated urine sediment analyzers, microscopic urine analyzers and fully automated urine strip readers.
Geographically, the North American urinalysis market has witnessed major growth in recent years due to increasing implementation of the latest technologies in the medicine & pharmaceutical sectors, development of automated urine sediment analyzers such as digital flow morphology and fluorescence flow cytometry, and a well-established infrastructure present in the region.
Geographically, Asia-Pacific will hold a major share in the global urinalysis market and record a massive growth during the forecast period, led by countries such as India, China and Singapore, the rising penetration of advanced urine analyzers, increasing healthcare expenditure and significant investments by leading industry players for capitalizing on the potential growth opportunities in the region.
Related Links:
Grand View Research