Greiner Bio-One Launches Tube Holder for Blood Collection
By Labmedica International staff writers
Posted on 18 Dec 2018
Greiner Bio One International (Kremsmünster, Oberösterreich, Austria) has launched the innovative VACUETTE SAFELINK tube holder with male luer lock that facilitates quick and easy blood collection. The tube offers simple handling and can be used in combination with all medical products that have a standard female luer lock connection, such as winged cannulae.
Greiner Bio-One develops collection systems for human and veterinary samples that make the flow of daily routine tasks in hospitals, laboratories or doctors' surgeries simpler and safer. The company offers sample collection products made out of plastic and also provides custom-made solutions. Greiner Bio-One's VACUETTE product line is used in hospitals, laboratories, doctors' offices and blood donor centers in more than 100 countries across the world.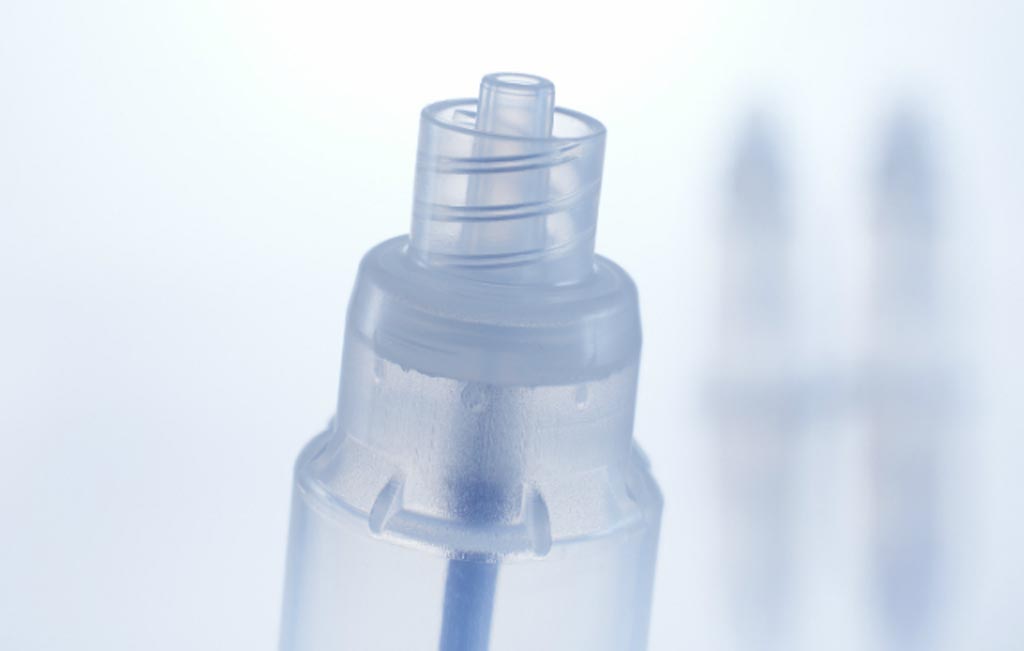 The company has now added VACUETTE SAFELINK tube holder to its product line that comes with a luer lock feature, setting it apart from the conventional Greiner Bio-One tube holders and making it particularly suitable for blood collection from venous access devices according to guideline recommendations (Infusion Therapy Standard of Practice, Revised 2016).
Furthermore, VACUETTE SAFELINK, which is manufactured from unbreakable plastic and does not contain natural rubber latex, offers a secure screw connection between the holder and collection product to ensure safe and successful blood collection. With a controlled threading movement, the single-use product connects safely and smoothly to the respective medical device. Tests have shown that the secure connection can withstand pressures of up to 185mmHg, which combined with its functional design and practical handling, could contribute significantly to increased efficiency in everyday healthcare situations.