Siemens Healthineers Launches Thermocycler with AI-Powered Software
By Labmedica International staff writers
Posted on 26 Apr 2018
Siemens Healthineers (Erlangen, Germany) launched a new molecular thermocycler, the Fast Track cycler (FTC), and the complementary new FastFinder software at the 28th European Congress of Clinical Microbiology and Infectious Diseases (ECCMID 2018). The compact FTC allows laboratories of all sizes to implement molecular testing with simplicity and speed, while the FastFinder software improves workflow using Artificial Intelligence (AI)-powered automation.
Weighing two kilograms and measuring 150 mm x 150 mm x 130 mm, the FTC is a scalable platform, allowing up to 10 thermocyclers to be connected to one computer and permitting laboratories to utilize a range of 1 to 480 wells. The FTC uses magnetic induction technology to deliver robust and reliable results, and does not require calibration, as a result of which it does not drift or age and offers simple handling. The FTC is also equipped with the Fast Track lyophilised technology, offering reagents for PCR experiments in a single sample tube, simplifying processes for users by eliminating the need to prepare the reaction mix before test implementation. The technology allows users to simply add nucleic acid extracts to the prepared tubes before inserting into the cycler.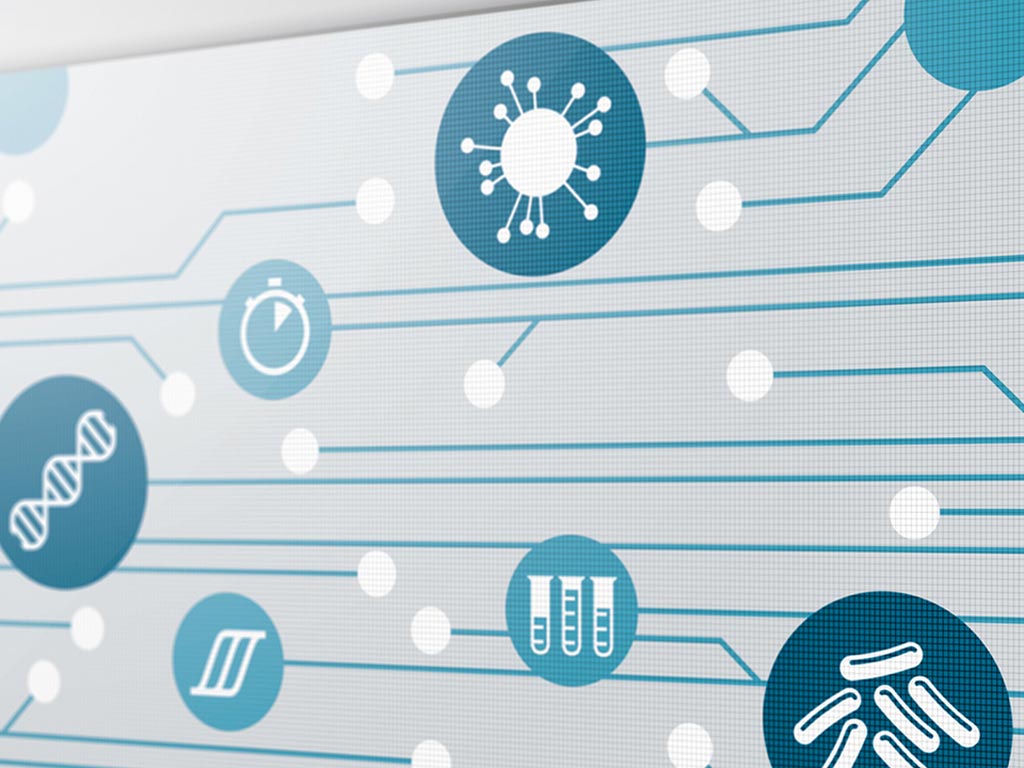 Siemens Healthineers, in collaboration with UgenTec, also launched FastFinder software, which is a fully automated real-time PCR interpretation platform that is compatible with all multiplexing kits from Fast Track Diagnostics. The software allows users to fully automate and standardize analysis of kits with the Applied Biosystems 7500 and LightCycler 480 PCR platforms. FastFinder uses its built-in statistical machine learning models to accurately analyze every amplification curve, then automatically combines these results and processes them through an assay-specific decision tree, leading to overall and conclusive results.
With automated plate detection, Laboratory Information Management System (LIMS) connection, and a user-friendly interface, FastFinder is easy-to-use and requires limited training. All assay parameters come pre-set for speed and ease of implementation, and clear, customizable reports allow easy reading of results. The audit trail of analysis, integrated archive, and simultaneous analysis of multiple run files results in improved monitoring and enables users to provide patients with the relevant treatment more quickly.
"Enabled by AI, FastFinder software minimizes the need for manual processing, which not only saves time, but increases the reliability of results as well," said Fernando Beils, Head of Molecular Diagnostics, Siemens Healthineers. "Users receive 100% reproducible results in a matter of seconds, improving laboratory workflows and expanding precision medicine."
"Siemens Healthineers' focus on AI aligns perfectly with our vision for FastFinder. The combination of Siemens Healthineers' hardware and assays and our extensible software will guide laboratories globally to simple, accurate, and automated molecular diagnostics," said Steven Verhoeven, CEO at UgenTec.