Siemens Healthineers AG IPO Planned for First Half of 2018
By Labmedica International staff writers
Posted on 27 Feb 2018
Global technology powerhouse Siemens AG (Munich, Germany) ("Siemens") and its separately managed healthcare business, Siemens Healthineers (Erlangen, Germany) ("Siemens Healthineers") have announce that the planned IPO of Siemens Healthineers AG ("Siemens Healthineers") is expected to be completed in the first half of calendar year 2018, subject to capital market conditions.
The IPO will consist of a secondary offering of shares from the existing holdings of Siemens. The target free float of a meaningful minority share is expected to create a liquid market for the shares of Siemens Healthineers. Siemens will retain a majority stake in Siemens Healthineers in the long-term. The public listing is planned on the Regulated Market (Prime Standard) of the Frankfurt Stock Exchange. While Siemens Healthineers will remain core to Siemens, the IPO will increase its entrepreneurial flexibility and lay the foundation for future growth.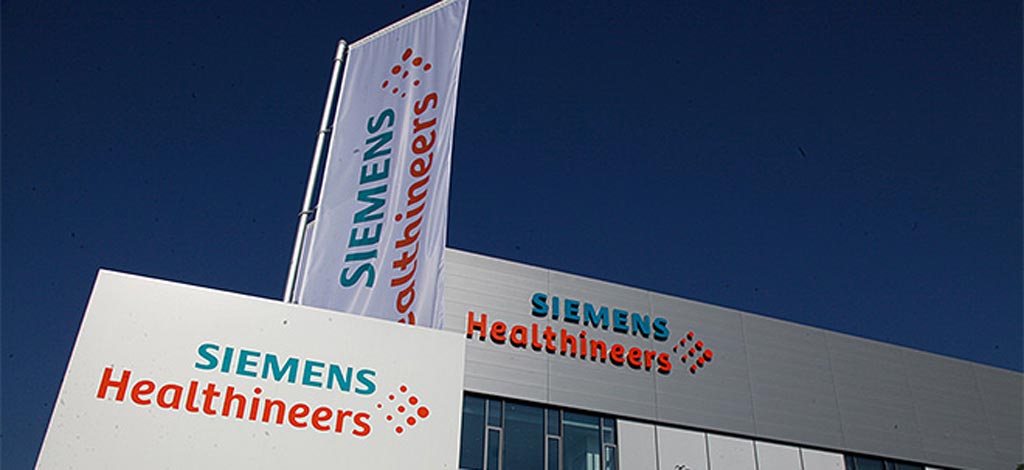 Siemens Healthineers' core markets of diagnostic and therapeutic imaging, laboratory diagnostics and molecular medicine are estimated to be worth more than Euro 50 billion per year. These core markets are expected to grow at an average rate of 3-5% annually, driven by favorable factors such as a growing and aging population, rise in chronic diseases, improved access to healthcare in the emerging markets and technology-driven transformation. As an independent company, Siemens Healthineers will benefit from increased agility and a strong capital structure, placing the company in an excellent position to capitalize on the medium- and long-term opportunities in its core markets.
"Siemens Healthineers is now ready for its market debut", said Michael Sen, Chairman of the Supervisory Board of Siemens Healthineers and member of the Siemens Managing Board. "Siemens Healthineers is a premium asset and we have worked hard to now list such an exciting franchise. We expect the business to capitalize on its strengths even more effectively after the listing."
"We are in a powerful place to shape the future of healthcare. Becoming a listed company will give us the increased freedom that we need to continue expanding our global leadership," said Bernd Montag, CEO of Siemens Healthineers. "With our Strategy 2025 we are ideally positioned to take advantage of the paradigm shifts in our industry and achieve even more growth."