Alliance Formed to Digitalize Medicine and Healthcare
By Labmedica International staff writers
Posted on 28 Jun 2017
The Universitätsklinikum Erlangen, Siemens Healthineers (Erlangen, Germany), the Friedrich-Alexander-Universität-Erlangen-Nürnberg (FAU), the Fraunhofer Institute for Integrated Circuits (IIS), and Medical Valley EMN have entered into an alliance to establish the Digital Health Innovation Platform (d.hip) with the aim of driving digitalization in medicine and healthcare.
Founded in 1815, the Universitätsklinikum Erlangen covers all the areas of modern medicine with its 24 departments, 19 independent departments, and 7 institutes, and uses the latest knowledge from medical research and state-of-the-art equipment. The FAU, founded in 1743, is one of the largest universities in Germany, with around 40,000 students, 263 degree programs, 4,000 academic staff in the sciences (including 576 professors), about 180 million euros (2016) in third-party funding, and 500 partnerships with universities around the world.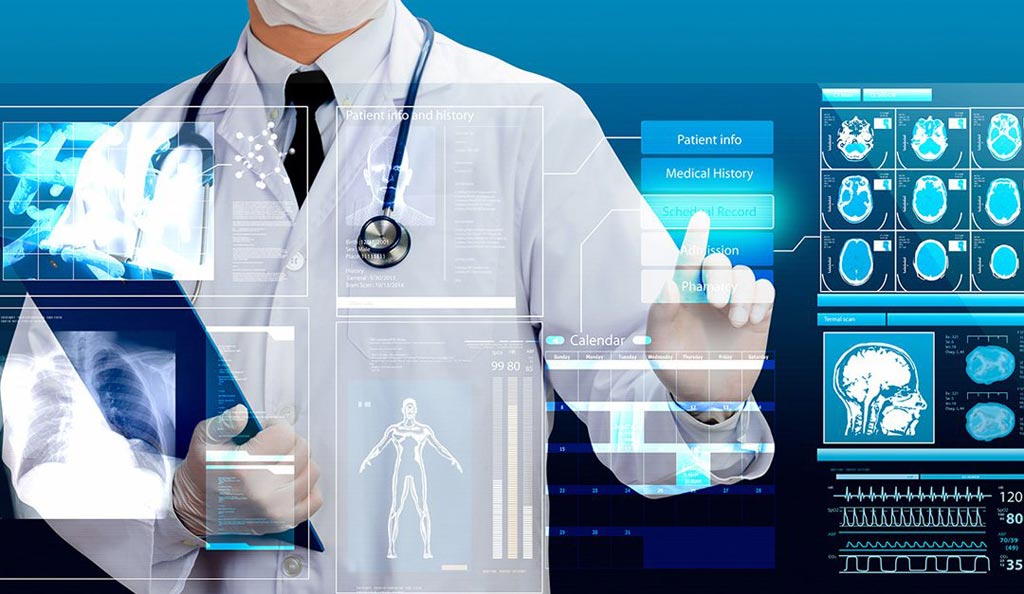 The Fraunhofer IIS is one of the world's leading application-oriented research institutions for microelectronic and IT system solutions and services. In close cooperation with partners and clients, it provides R&D services in various areas, including imaging systems and medical technology, among others. Medical Valley EMN e.V. has been operating as a cluster management organization since 2007 and currently comprises 190 members from the areas of business, academia, healthcare, networks, and politics. It undertakes a variety of functions, including the coordination of the "Digital Medicine/Health" platform as part of the Zentrum Digitalisierung Bayern (Bavarian Center for Digitalization), coordination of the "model region for digital healthcare management in Franconia" research initiative, and management of the "Digital Health Hub" as part of an initiative by the Federal Ministry for Economic Affairs. Siemens Healthineers, the separately managed healthcare business of Siemens AG, offers a comprehensive portfolio of products and services in its core areas of diagnostic and therapeutic imaging and in laboratory diagnostics and molecular medicine.
The partners will be combining their medical, technical, and economical expertise to stimulate research into new areas and to conduct development so that it is even more interdisciplinary, clinically and scientifically relevant, and practice-oriented than ever. The platform will make it possible to implement innovations more efficiently and effectively, thereby reducing the time-to-market. The partners will also use their combined expertise to generate innovations. Among other things, machine learning will be used to render hospital procedures more efficient. For example, automated processes in clinical imaging can be tested that permit earlier diagnoses of breast cancer with a better detection rate. Methods for mathematical optimization and machine learning can help optimize the planning of operations, thus improving planning reliability.
Additionally, the partners see the integration of new technologies as having tremendous potential for improving medical care. "Clinical-grade wearables and sensor-based monitoring can promote a healthier lifestyle and improve treatment compliance or help to introduce adjustments to treatment early on. Intelligent image analysis methods for digital pathology can also support the selection and adjustment of individual treatments for tumor patients," said Prof. Dr. Albert Heuberger, Director of the Fraunhofer Institute for Integrated Circuits IIS in Erlangen.
"Siemens Healthineers has committed itself to helping healthcare providers to overcome their current challenges and to continue their development in their particular business environment," said Dr. Arthur Kaindl, General Manager of Digital Health Services, Siemens Healthineers. "We will contribute to d.hip our extensive expertise in the area of medical and laboratory technology and we want to make sure that our customers can use innovations in the field of digitalization as early as possible to improve medical patient care and reduce healthcare costs."