Blood Testing Market Surpasses USD 2 Billion in 2016
By Labmedica International staff writers
Posted on 16 Jun 2017
The global market for blood testing and typing products used in blood banking/donations of pooled blood reached USD 2.6 billion in 2016, although blood banking is not a fast-growing market and tends to grow only when new diseases are added to testing menu. These are the latest findings of Kalorama Information (New York, NY, USA), an independent medical market research firm.
In its study of the testing markets amidst increased vigilance by U.S. health authorities and cases of Zika and other diseases, Kalorama found three common types of tests related to blood banking: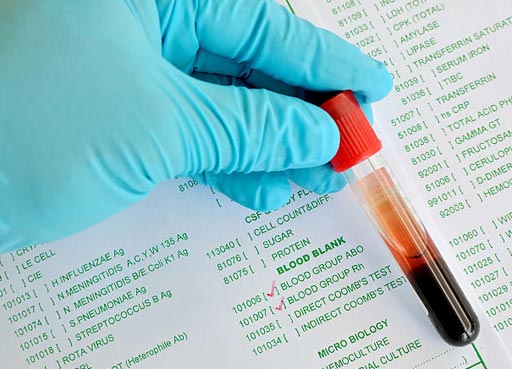 Immunoassays for HIV, hepatitis B, hepatitis C and syphilis are routinely used to test blood units for blood borne infectious agents. In Latin America, all blood banks also screen donated units for Chagas disease while in some developing countries, blood banks undertake additional screening for Dengue fever and malaria, which are common and deadly in several tropical nations.
Blood grouping and typing reagents and instruments are used by blood transfusion services, hospital and private blood banks and hospital laboratories that prepare blood units for transfusion to patients. Blood bank lab systems require blood tracking to avoid the possibility of the serious error of administering the wrong blood type to a patient.
Nucleic acid testing (NAT) allows blood banks to detect viral contamination, including West Nile Virus, HIV and hepatitis C, sooner and stop them from slipping into blood transfusions, thus making NAT an integral part of efforts to make blood transfusions safer. An estimated 53 million units of blood are screened using NAT. The commonly used NAT assays detect HIV-1 RNA, HCV RNA, HBV DNA, and West Nile Virus (WNV) RNA, and are used to test for West Nile virus, HIV and HCV in almost all the blood drawn in North America, Europe and Japan.
"Although no dramatic change in the testing industry is expected, new guidelines and disease concerns make it a worthwhile time for business planners to revisit test market assumptions," said Bruce Carlson, Publisher of Kalorama Information.
Related Links:
Kalorama Information

Latest Industry News News