Global Robotic Lab Systems Market Reaches USD 8.8 Billion
By Labmedica International staff writers
Posted on 05 Jun 2017
The size of the global robotic laboratory automation systems market has reached USD 8.8 billion, with its future growth likely to be driven by an imbalance between the high demand for diagnostics and the lack of supply of qualified technicians. These are the latest findings of Kalorama Information, (New York, NY, USA), an independent medical market research firm.
According to Kalorama, most laboratories performing medical sample analyses continue to use manual distribution systems, with labor still accounting for about 60% of the cost of lab services. Robotic technology can be harnessed to completely automate the workflow process. A number of laboratory processes are suited for robotic automation, particularly those that involve repetitive movements, such as pick and place; heating and cooling specimens; as well as mixing, shaking, and testing specimens.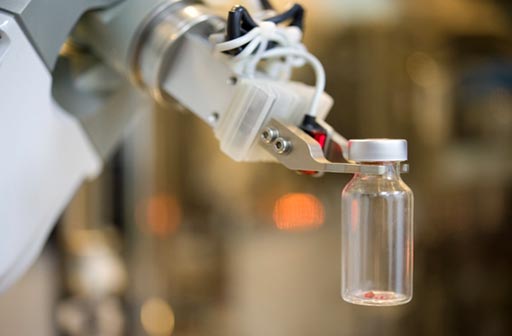 Laboratory robots can manage specimen tubes, prepare them for testing, and allow for sample tracking throughout the testing process, from collection to results. The systems have various modules comprising several units, such as decappers, sorters, centrifuges, analyzers, and refrigerators, that participate in sample preparation, transport to analytical instruments — such as hematology, chemistry and immunoassay analyzers — and post-analytical storage.
Since commercial off-the-shelf (OTS) systems do not exist for many complex and proprietary lab operations, task-targeted robotic systems are custom designed and configured for specific applications, often pre- and post-analytical processes, in order to eliminate any inconsistencies and shorten the time for technicians waiting to get their desired test results.
However, in comparison with manufacturing and service industries, diagnostic laboratories lag behind in utilizing large-scale industrial robotics and automation for productivity, capacity, and quality improvements. In recent years, considerable progress has been made in automation and robotization of analytical separation and processing, although the progress made in automating wet lab workflows has been comparatively much slower, largely due to the lack of available tools.
"More than two-thirds of clinical decisions are based on laboratory test results, and new tests are developed constantly. But a shrinking field of qualified laboratory personnel, while demand grows requires something to handle the tasks created," said Bruce Carlson, Publisher of Kalorama Information. "Many laboratories are constrained by tight budgets and limited resources. This often makes purchasing, replacing, or even expanding laboratory robotics and automation a daunting endeavor."
Related Links
Kalorama Information
Latest Industry News News