Single Blood Draw to Detect Immune Cells Present Months before Flu Infection Can Predict Symptoms
By LabMedica International staff writers
Posted on 31 Aug 2023
For decades, if not centuries, scientists have struggled to solve the mystery of why certain individuals fall ill to infections while others remain unaffected. In an impressive development, researchers have now succeeded in measuring several immune parameters from a single blood sample and establishing correlations between these parameters and the likelihood of infection symptoms.
A dedicated team of scientists from St. Jude Children's Research Hospital (Memphis, TN, USA) found that immune cells present in individuals prior to influenza (flu) infection can offer a more accurate prediction of symptom development compared to prevailing methods, which mainly depend on antibody levels. This study discovered specific immune cells linked with greater protection and others associated with higher vulnerability to symptom manifestation following contraction of the virus. The team found that possessing a functionally diverse set of immune cells corresponded to greater protection from flu symptoms. The researchers arrived at this conclusion after making a comparison of immune cell profiles in the blood of patients who experienced flu symptoms versus those who remained asymptomatic or uninfected.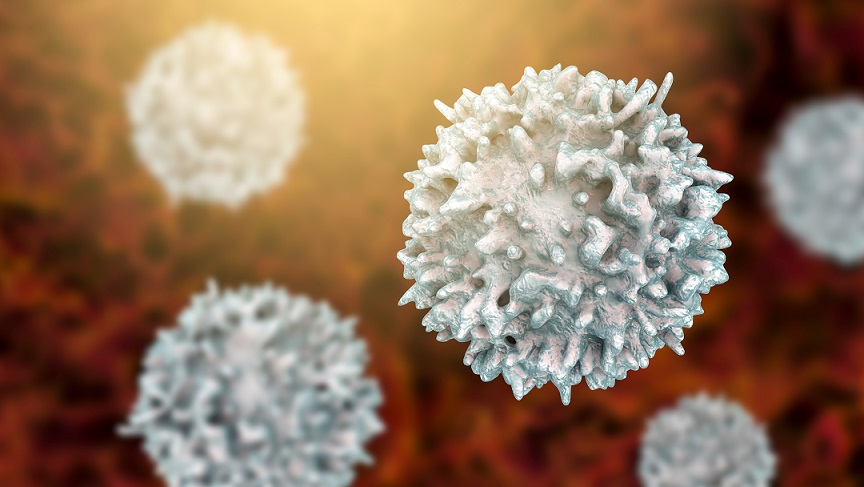 Blood samples taken up to six months before the onset of the flu season revealed very different sets of immune cells in the two groups. Those devoid of symptoms displayed not only a more diverse set of immune cells but also cells that contributed to an influenza-specific long-term response, often termed the memory response. Conversely, patients exhibiting symptoms exhibited a more homogenous set of inflammatory immune cells, known for their involvement in a nonspecific, functionally constrained, and short-term response. Interestingly, the study showed that individuals who were vaccinated against the flu generally exhibited a surplus of protective anti-flu immune cells, enhancing their odds of evading symptoms. A rare subset of unvaccinated individuals who remained symptom-free seemed to possess immune cells mirroring the functions of protective cells seen in the vaccinated group. This insight could explain why certain people, even without vaccination, experience milder flu effects than others. Nonetheless, it underscores that vaccination offers the best defense against symptoms.
This breakthrough in identifying immune cell types related to susceptibility or resistance to the flu holds promise for improving prediction of influenza risk. Traditionally, clinicians and vaccine developers predicted flu susceptibility by examining anti-flu antibodies in the bloodstream. These antibodies, produced by specialized immune cells known as B-cells, hamper a virus's ability to infect cells. The study underscores that the presence of a diverse set of immune cells, particularly a high proportion of helper T cells (which play a role in long-term immune responses by "assisting" B cells), was better at predicting protection than relying solely on the analysis of antibodies. Moreover, the timing factor was quite unexpected. Even when blood samples were taken up to six months before flu exposure, they yielded strong predictive insights, thereby opening up new avenues for public health strategies.
"We were surprised that just by identifying the particular cellular populations and combing it with the serological antibody data, we could make such robust predictions," said senior and co-corresponding author Paul Thomas, Ph.D., St. Jude Department of Immunology. "We may have the tools to understand susceptibility to infection already in our hands. We can only do it in the lab now, but it's surprising and potentially exciting that, someday, we may get to a point where we can easily identify at-risk people and provide targeted support."
"The exciting thing is that we could identify a subset of people at the beginning of the flu season that may be more likely to get symptomatic influenza," said co-corresponding author Richard Webby, Ph.D., St. Jude Department of Host-Microbe Interactions. "We could predict who may be at risk well before the virus is even in the population. I don't think we've really been in a position to even think about that before — this could open up new opportunities to prevent flu-based morbidity."
Related Links:
St. Jude Children's Research Hospital