Cooperativity Between Myeloid Lineages Promotes Langerhans Cell Histiocytosis Pathology
By LabMedica International staff writers
Posted on 04 Jan 2023
Langerhans cell histiocytosis (LCH) is an inflammatory myeloid neoplasia seen in children and adults who present with lesions composed of pathologic variants of myeloid cells that share certain phenotypic features with Langerhans cells normally found in the epidermis.
LCH is a potentially fatal neoplasm characterized by the aberrant differentiation of mononuclear phagocytes, driven by mitogen-activated protein kinase (MAPK) pathway activation. LCH cells may trigger destructive pathology yet remain in a precarious state finely balanced between apoptosis and survival, supported by a unique inflammatory milieu.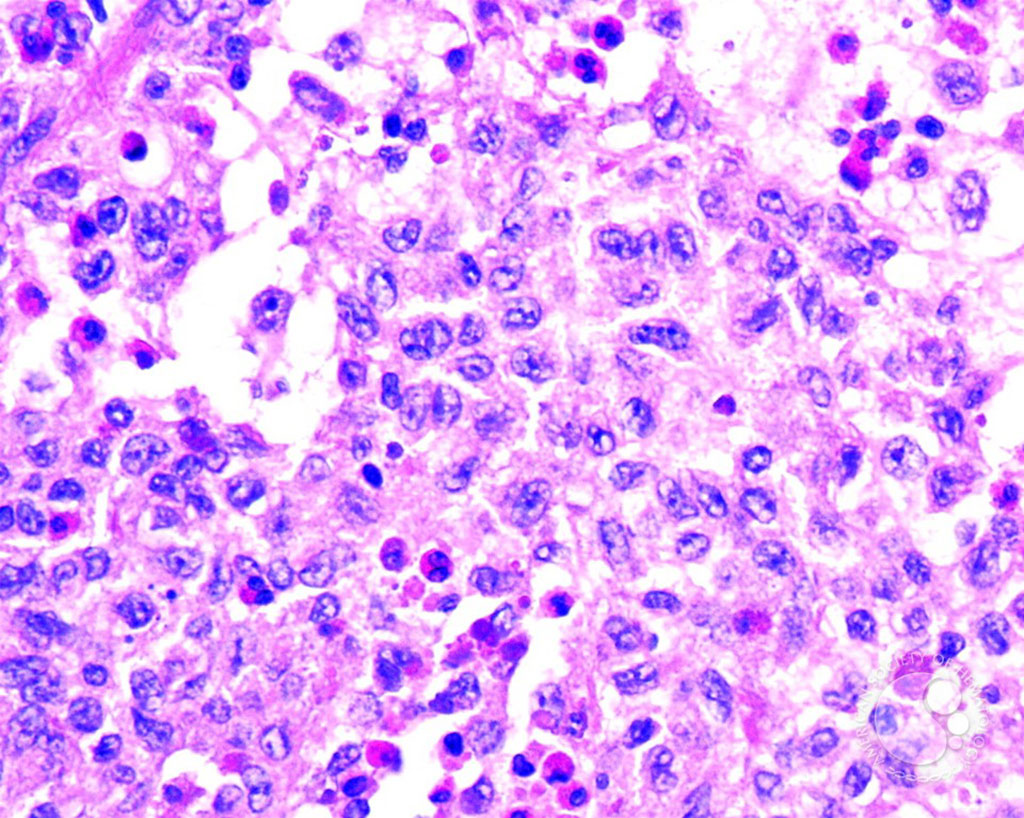 An International team of Clinical Pathologists led by the group at the Karolinska Institutet (Stockholm, Sweden) used single-cell RNA-seq and protein analysis to dissect LCH lesions, assessing LCH cell heterogeneity and comparing LCH cells with normal mononuclear phagocytes within lesions. They used cryopreserved lesional cell suspension analysis from recruited pediatric patients with LCH. Cell suspensions from lesions of pediatric patients with LCH were index-sorted on a FACSAria III (BD Biosciences, San Diego, CA, USA).
Among the many methods used by the team were: index sorting and preprocessing, quality assessment and analysis of Smart-seq2 single-cell transcriptome data; trajectory inference and single-cell entropy analysis; gene regulatory network, cell-cell communication, and RNA velocity analysis; analysis of single-cell skin data from database DISCO integrated with LCH data; culture systems, preparation of skin and gut samples, and staining; and immunofluorescent analysis of tissue sections was performed using the MACSima Imaging Platform (Miltenyi Biotec B.V. & Co. KG, Bergisch Gladbach, Germany), which enables fully automated immunofluorescent labeling and imaging of individual biological samples.
The investigators reported that they had found LCH discriminatory signatures pointing to senescence and escape from tumor immune surveillance. They also uncovered two major lineages of LCH with DC2- and DC3/monocyte-like phenotypes and validated them in multiple pathological tissue sites by high-content imaging. Receptor-ligand analyses and lineage tracing in vitro revealed Notch-dependent cooperativity between DC2 and DC3/monocyte lineages during expression of the pathognomonic LCH program. Signaling mediated by the Notch pathway enables these two cellular lineages to cooperatively form LCH lesions.
The authors concluded that their data suggest a dual origin model of LCH cells, linked by Notch-mediated cooperativity, and provide several new insights into the development of LCH lesions and their potential vulnerabilities to new therapeutic approaches. A single-cell dissection of neoplastic histiocytes and their microenvironment allows clear differentiation of functions between lineages, illustrating the potential for a tissue program to be initiated and generated by cross-talk between more than one immune cell type. The study was published on December 16, 2022 in the journal Science Immunology.

Related Links:
Karolinska Institutet
BD Biosciences
Miltenyi Biotec