Zika Virus IgM Antibody Found in West Nile Virus Patients
By LabMedica International staff writers
Posted on 18 Aug 2021
West Nile virus (WNV) and Zika virus (ZIKV) are mosquito-borne viruses in the family
Flaviviridae
. Residents in, and travelers to, areas where the viruses are circulating are at risk for infection, and both viruses can cause an acute febrile illness.
In the contiguous USA, WNV disease is the most commonly reported arboviral disease, with about 2,000 to 6,000 reported cases each year. WNV disease presentations range from mild febrile illness to severe neuroinvasive disease. Almost all ZIKV disease cases in the continental USA are travel associated.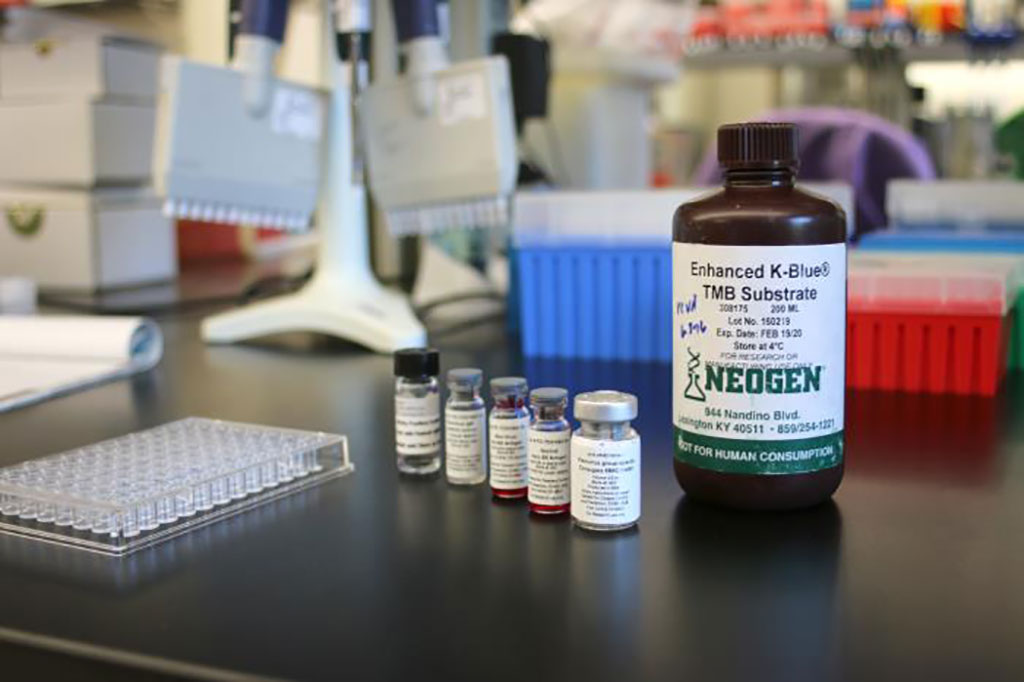 Vector Borne Disease experts at the Centers for Diseases Control and Prevention (CDC, Fort Collins, CO, USA) included serum samples from 153 persons with confirmed recent WNV infection in their analysis. The median age of patients was 59 years (range 10–92 years) and 53 (35%) were female. Samples were collected at a median of seven days (range 0–40 days) after symptom onset. Serum samples were tested for the presence of ZIKV IgM antibody with CDC's envelope protein antigen-based ZIKV IgM antibody capture-ELISA (Zika MAC-ELISA). A P/N value <2.0 was interpreted as negative, a P/N from 2.0 to <3.0 was equivocal, and a P/N ≥ 3.0 was positive.
The scientists reported that among 153 sera from patients with acute WNV infection, the ZIKV IgM antibody result was positive in 56 (37%; 95% confidence interval [CI] 29–44%) and equivocal in 28 (18%; 95% CI 13–25%). With 55% of samples having cross-reactive antibodies, it is important for health care providers to request appropriate testing based on the most likely cause of a patient's possible arboviral infection considering their clinical symptoms and signs, travel history, and place of residence. Patients were significantly more likely to have a ZIKV IgM antibody-positive or equivocal result if their sample had both WNV and St. Louis encephalitis virus (SLEV)-neutralizing antibodies, compared with patients with samples with only WNV-neutralizing antibodies (relative risk = 2.1), and this association was not modified by nor required adjustment for sex.
The authors concluded that for cases where the epidemiology does not support the preliminary IgM findings, confirmatory neutralizing antibody testing should be performed. These measures will avoid an incorrect diagnosis of ZIKV infection, based on cross-reactive antibodies, in a person truly infected with WNV. The study was published on July 22, 2021 in the journal
Vector-Borne and Zoonotic Diseases
.
Related Links:

Centers for Diseases Control and Prevention