Antinuclear Antibody Tests Compared for Systemic Autoimmune Rheumatic Diseases
By LabMedica International staff writers
Posted on 17 Aug 2021
Systemic autoimmune rheumatic diseases, also known as connective tissue diseases (CTD), including all diseases triggered by the formation of immune complexes that enter the circulation, are then deposited in different tissues and organs, and cause damage.
The diagnosis of systemic autoimmune rheumatic diseases (SARD) is based on the detection of serum antinuclear antibodies (ANA) for which indirect immunofluorescence (IIF) is the golden standard. New solid-phase immunoassays have been developed to be used alone or in combination with the detection of extractable antinuclear antibodies (ENA) to improve SARD diagnosis.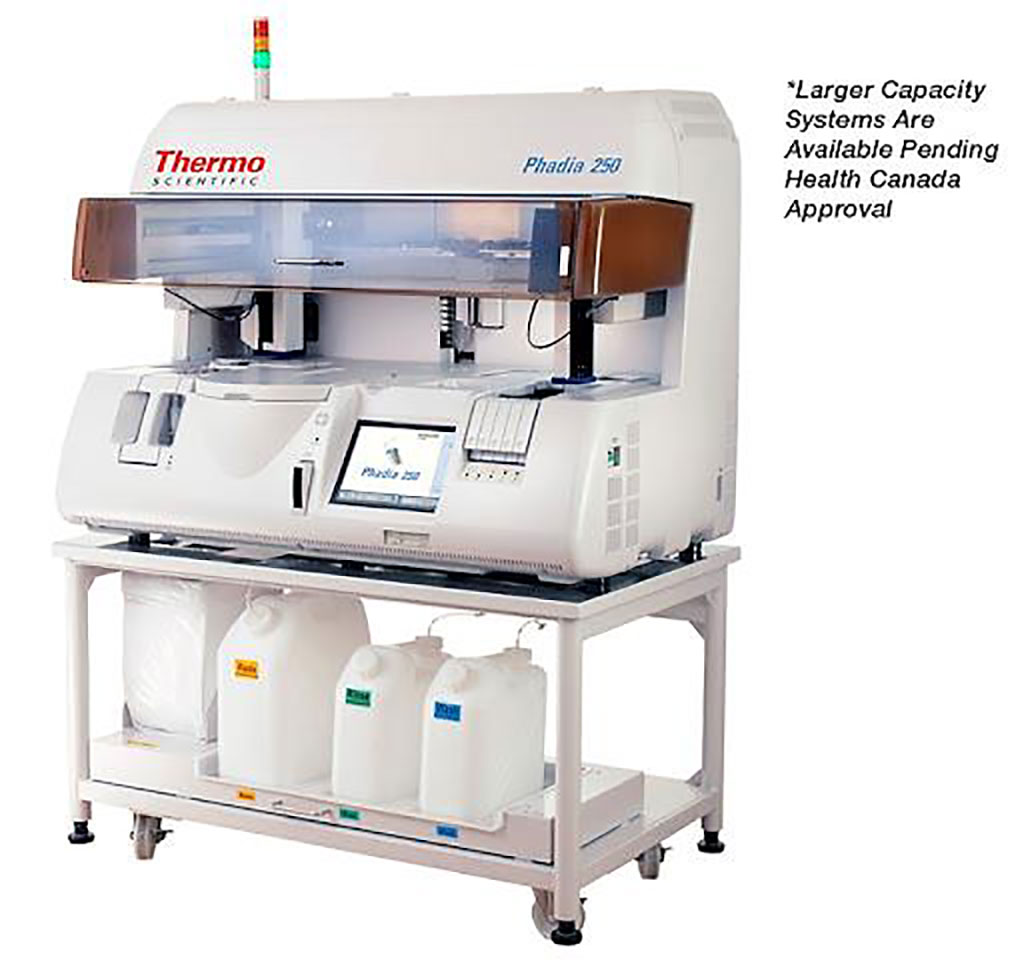 Clinical Biochemists at the Virgen Macarena University Hospital (Seville, Spain) evaluated 323 patients from the primary care, rheumatology, nephrology, and internal medicine services of the hospital. The samples were retrospectively classified: 147 in the SARD group, (including systemic lupus erythematosus, Sjögren's syndrome, mixed connective tissue disease, polymyositis/dermatomyositis, systemic sclerosis, undifferentiated connective tissue diseases, rheumatoid arthritis, and vasculitis); 31 in the Organ-specific autoimmune disease group; 12 in the Malignancies group; and 147 in the non-autoimmune diseases.
Antinuclear antibodies (ANA) screening was performed with the following three techniques: Indirect immunofluorescence (IIF) on HEp-2 cells which allows the detection of antibodies against a wide variety of nuclear molecules and antigens located in the cytoplasm, and RELISA a qualitative indirect enzyme immunoassay (Immunoconcepts, Sacramento, CA, USA); and the EliA CTD Screen was performed using the Phadia 250 instrument (Thermo Fisher Scientific, Waltham, MA, USA). Extractable nuclear antigens (ENA) screening was analyzed using two different methods: LIA Euroline (Euroimmun, Lübeck, Germany); and Thermo Fisher Scientific's EliA specificities, including SmDP, Rib P, PCNA, U1RNP, Ro, Ro52, Ro60, La, CENP, Scl-70s, Fibrillarin, RNA Pol III, PM-Scl, Jo-1, and Mi-1.
The authors reported the diagnostic accuracy of EliA CTD Screen had a 79% sensitivity and a 91% specificity, and was better than that of ELISA or IIF. The combination of EliA CTD plus IIF had the highest sensitivity (93%). ENA determination revealed that Ro52 and Ro60 were the most prevalent specificities. The use of IIF alone was not able of detecting up to 36% of samples positive for Ro52, and 41% for Ro60.
The authors concluded that the EliA CTD Screen has a better diagnostic performance when compared to IIF and ELISA. The combined use of EliA CTD Screen and IIF clearly improves the rate and accuracy of SARD diagnosis. The use of EliA CTD Screen as first-line screening technique allows the detection of antibodies, which could not be detected by IIF alone. The study was published on August 4, 2021 in the
Journal of Clinical Laboratory Analysis.
Related Links:

Virgen Macarena University Hospital
Immunoconcepts
Thermo Fisher Scientific
Euroimmun