ANGPTL8 Levels Associated with Hyperlipidemia in Primary Nephrotic Syndrome
By LabMedica International staff writers
Posted on 28 Apr 2021
The typical clinical manifestations of Primary Nephrotic Syndrome (PNS) include massive proteinuria, hypoproteinemia, edema and/or hyperlipidemia. Of these, marked proteinuria is the core clinical manifestation, and its severity often parallels the degree of hyperlipidemia.
Members of the angiopoietin-like protein (ANGPTL) family are mainly involved in vascular endothelial genesis and the regulation of lipid metabolism. Recent studies have detected ANGPTL8 in human and mouse serum, and moderate levels have been found in human urine. Studies have confirmed that ANGPTL8, ANGPTL4, and ANGPTL3 synergistically interact to participate in fatty acid transfer.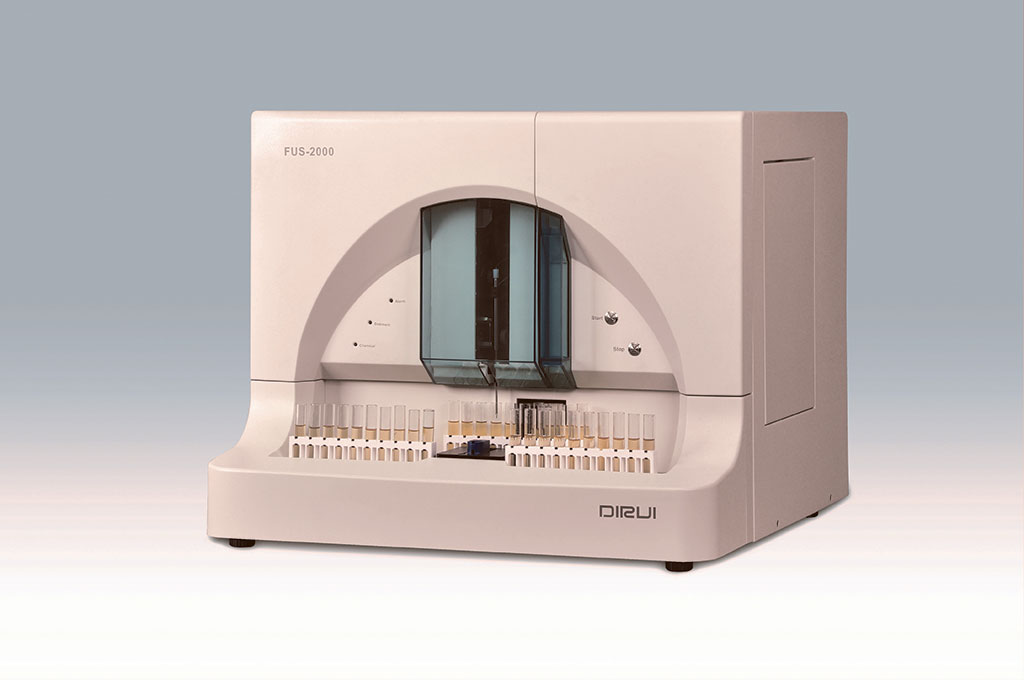 Nephrologists at the Guangzhou Women and Children's Medical Center (Guangzhou City, China) and their associates recruited 193 subjects including 133 patients with PNS and 60 healthy controls (HCs). The levels of serum cholesterol (CHOL), triglycerides (TG), high-density lipoprotein cholesterol (HDL-C), LDL-C, albumin (ALB), creatinine (CREA), urea (Ur) were measured by ARCHITECT c1600 automated biochemical analyzer (Abbott, Abbott Park, IL, USA). 24-hour urine total protein (24 hUTP), urine creatinine (UCr) were measured by the UniCel DxI 800 automated chemiluminescence immunoanalyzer (Beckman Coulter, Brea, CA, USA), and urine protein was measured by FUS-2000 automated urine analyzer (DIRUI, Changchun, China). The serum and urine ANGPTL8 concentrations were measured with ELISA kits.
The team reported that compared with healthy controls, subjects with primary nephrotic syndrome had higher levels of serum and urine ANGPTL8. In primary nephrotic syndrome patients, serum ANGPTL8 was positively correlated with cholesterol and triglycerides, while there was no correlation with 24 hour UTP. Urine ANGPTL8 was positively correlated with high-density lipoprotein cholesterol (and was significantly negatively correlated with creatinine, eGFR and 24 hour UTP. The urine ANGPTL8 concentrations in membranous nephropathy and mesangial proliferative glomerulonephritis pathological types were different.
The authors concluded that serum and urine ANGPTL8 levels in primary nephrotic syndrome patients were correlated with blood lipid levels and proteinuria, respectively, suggesting that ANGPTL8 may play a role in the development of primary nephrotic syndrome hyperlipidemia and proteinuria. The study was published on April 14, 2021 in the journal
BMC Nephrology.

Related Links:

Guangzhou Women and Children's Medical Center
Abbott
Beckman Coulter
DIRUI