Type 1 Diabetes Onset Preceded by Gene Expression Changes
By LabMedica International staff writers
Posted on 14 Apr 2021
Type 1 diabetes (T1D) results from insufficient insulin production and is thought to result from an immune reaction against the body's own pancreatic β cells. The exact cause of T1D remains unknown, although asymptomatic islet autoimmunity lasting from weeks to years before diagnosis raises the possibility of intervention before the onset of clinical disease.
The number, type, and titer of islet autoantibodies are associated with long-term disease risk, but do not cause disease, and robust early predictors of individual progression to T1D onset remain elusive. Gene expression changes in the blood appear to precede the onset of symptoms in children with T1D, pointing to the possibility of predicting T1D development with blood tests in the future.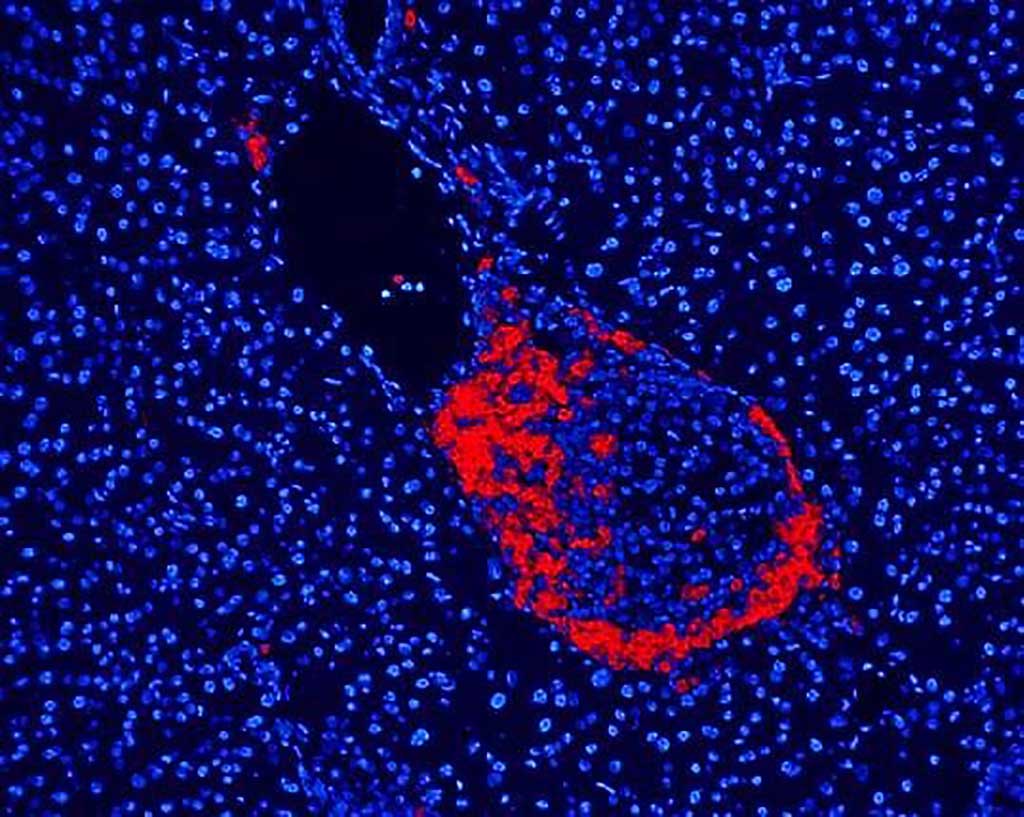 An international consortium of Medical Scientists led by those at the Jeffrey Cheah Biomedical Centre Cambridge, UK) analyzed transcriptome patterns of more than 2,000 peripheral blood samples collected over time from 401 children from birth to age 15 who went on to develop either islet autoimmunity or T1D. The team used transcriptional network analyses, gene expression-based immune cell type frequency predictions, and other approaches, they went on to compare the samples with one another and with those from unaffected, age-matched controls, leading to a pre-symptomatic autoimmune signature in affected children that appeared to reflect enhanced natural killer (NK) cell activity.
The team identified and interpreted age-associated gene expression changes in healthy infancy and age-independent changes tracking with progression to both T1D and islet autoimmunity, beginning before other evidence of islet autoimmunity was present. They combined multivariate longitudinal data in a Bayesian joint model to predict individual risk of T1D onset and validated the association of a NK cell signature with progression and the model's predictive performance on an additional 356 samples from 56 individuals in the independent Type 1 Diabetes Prediction and Prevention study.
They also characterized the gene expression shifts corresponding to specific endotypes of T1D, including a fast-progressing form of the disease involving autoantibodies that target insulin and a form with autoantibodies that target the glutamic acid decarboxylase enzyme in the pancreas. The team's findings suggested that detecting gene expression changes in the first 18 months of a child's life could eventually help in finding and perhaps treating children who are on track to develop T1D or pancreatic islet beta-cell autoimmunity, marked by gradual islet cell autoantibody (IAbs) seroconversion, before symptoms develop.
Eoin McKinney, MBChB, PhD, an Immunologist and senior author of the study, said, "Together, our results indicate that T1D is characterized by early and longitudinal changes in gene expression, informing the immunopathology of disease progression and facilitating prediction of its course." The study was published on March 31, 2021 in the journal
Science
Translational Medicine.
Related Links:

Jeffrey Cheah Biomedical Centre