Immune Response to Insulin Identifies Risk of Juvenile-Diabetes
By LabMedica International staff writers
Posted on 08 Mar 2021
Type 1 diabetes (T1D), also known as juvenile diabetes, is a form of diabetes in which very little or no insulin is produced by the islets of Langerhans (containing β-cells) in the pancreas. Insulin is a hormone required for the body to use blood sugar.
T-cell responses to posttranslationally modified self-antigens are associated with many autoimmune disorders. Type 1 diabetes (T1D) is a prototypical organ-specific autoimmune disease that results from the T-cell–mediated destruction of insulin-producing β-cells within pancreatic islets. The natural history of the disease is such that it allows for the study of T-cell reactivity prior to the onset of clinical symptoms.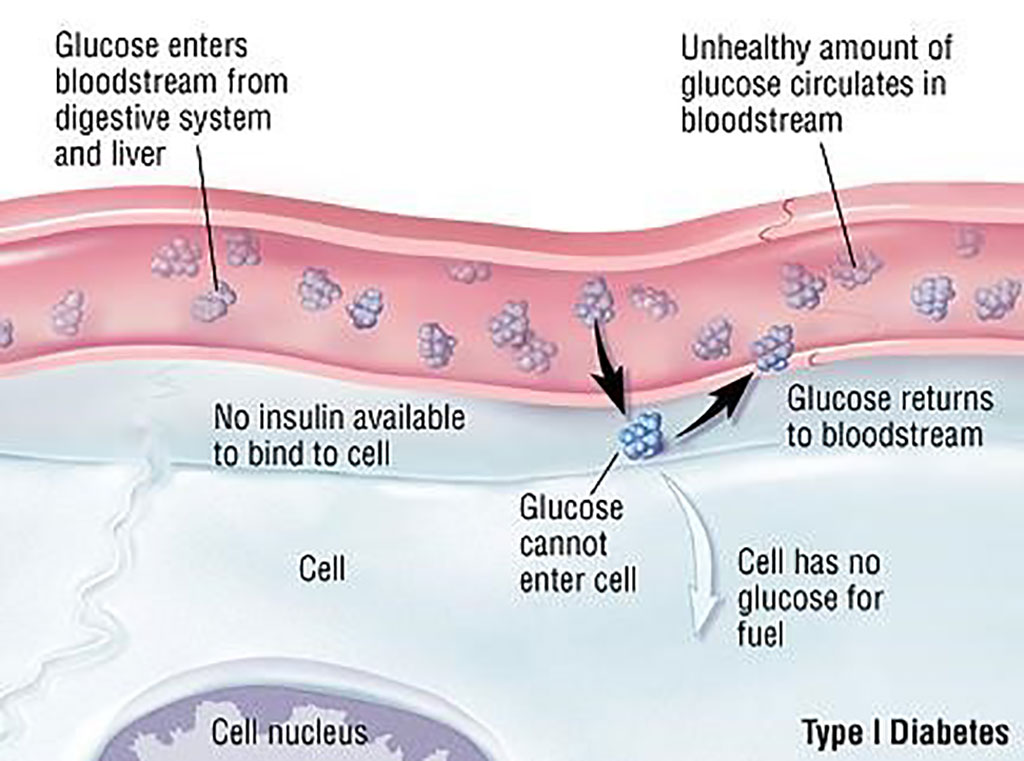 Diabetes Specialists at the University of Colorado Anschutz Medical Campus (Aurora, CO, USA) collected blood samples from genetically at-risk adolescents every six months for two years. The team measured T-cell responses from genetically at-risk individuals to both naturally occurring insulin and hybrid insulin peptides, novel neo-epitopes implicated in T1D pathogenesis.
The scientists reported that both proinflammatory (interferon-γ) and anti-inflammatory (interluekin-10) cytokine responses to hybrid insulin peptides (HIPs) were more robust than those to native peptides, and the ratio of such responses oscillated between pro- and anti-inflammatory over time. However, individuals who developed islet autoantibodies or progressed to clinical type 1 diabetes had predominantly inflammatory T-cell responses to HIPs. Additionally, several HIP T-cell responses correlated to worsening measurements of blood glucose, highlighting the relevance of T-cell responses to posttranslationally modified peptides prior to autoimmune disease development.
Aaron W. Michels, MD, an Associate Professor specializing in Endocrinology, Diabetes and Metabolism, and a senior study author, said, "We want to know why people develop T1D, and this research has helped provide a lot more information and data as to what it looks like when genetically at-risk individuals are headed towards clinical diagnosis. Ideally, you want to treat a disease when it's active, so this is a need in our field to understand when people have an immune response directed against insulin producing cells."
The authors concluded that their results have important implications to stratify the risk of developing T1D and identifying individuals who may benefit from immune intervention studies. The study was published on February 9, 2021 in the journal
Proceedings of the National Academy of Sciences of the United States of America.

Related Links:

University of Colorado Anschutz Medical Campus