CD200 Expression Marks Leukemia Stem Cells in Human AML
By LabMedica International staff writers
Posted on 17 Nov 2020
Acute myeloid leukemia (AML) is organized as a hierarchy sustained by a minor population of leukemia stem cells (LSCs) with self-renewal capacity that drive disease. The LSC populations of AML exhibit phenotypic, genetic, and functional heterogeneity that contribute to therapy failure and relapse.
Progress toward understanding the mechanistic basis for therapy resistance in LSCs has been hampered by difficulties in isolating cell fractions that enrich for the entire heterogeneous population of LSCs within individual AML samples. Consequently, it is critical to study the properties of all LSCs within an individual sample to develop therapies to target these disease-sustaining cells and improve patient outcomes.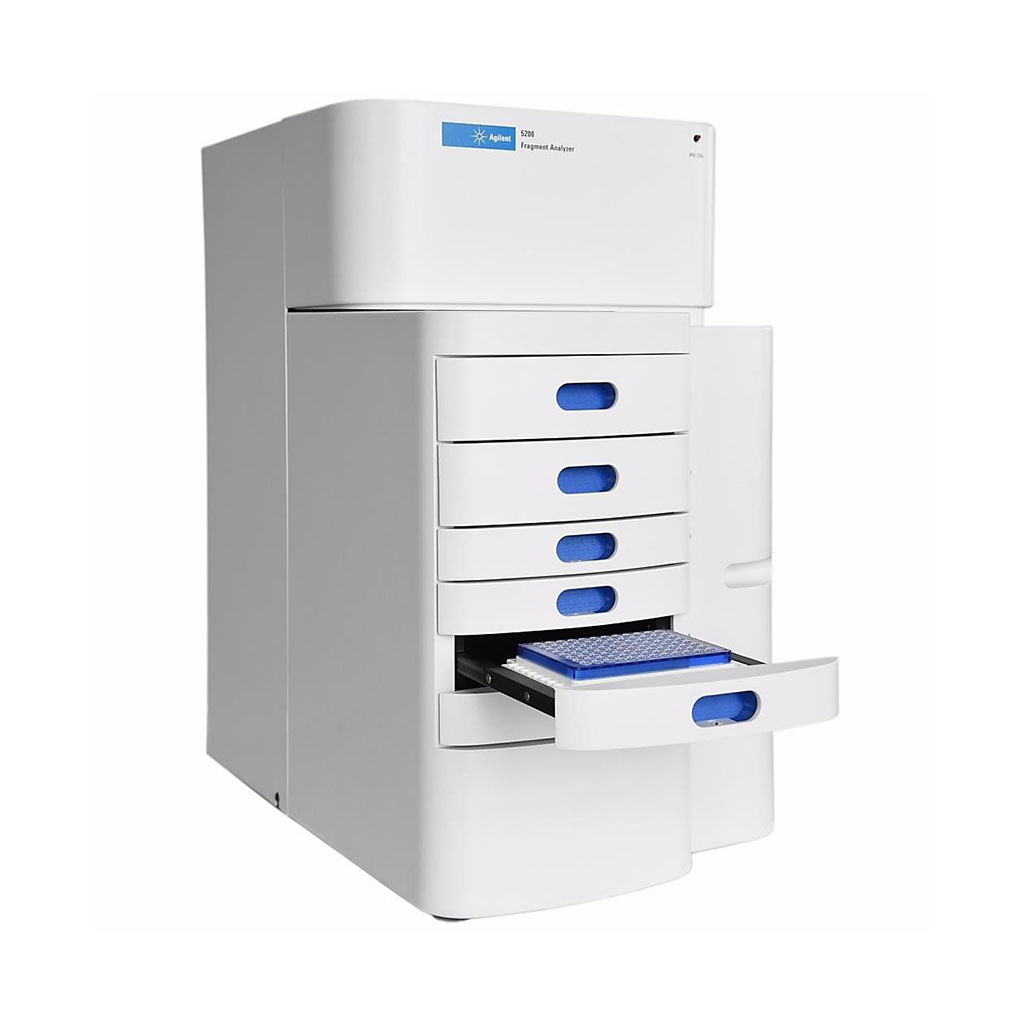 Clinical Scientists at the Princess Margaret Cancer Centre (Toronto, ON, Canada) and their colleagues collected blood and bone marrow (BM) samples from newly diagnosed AML patients and BM from healthy adults. Low-density mononuclear cells (MNCs) from all samples were isolated by Ficoll density centrifugation. Lineage-negative (Lin–) cells were obtained from blood and BM using StemSep column-based isolation (Stemcell Technologies Inc, Vancouver, BC, Canada).
CD200 cell surface expression on primary AML samples was detected using purified rat anti-human CD200 and other procedures. Flow cytometry was performed using a BD LSRII, and data were analyzed by using FlowJo software (BD Biosciences, San Jose, CA, USA). The scientists also used cell sorting and xenotransplantation studies as well as analysis of
NPM1
and
DNMT3a
mutations in lymphoid and myeloid cells from xenografts. RNA was extracted from sorted AML fractions using the RNeasy Mini/Micro Kit (Qiagen Inc, Hilden, Germany) and was quantified by using the Fragment Analyzer (Agilent Technologies, Santa Clara, CA, USA).
The team showed that show that CD200 is present on a greater proportion of CD45dim blasts compared with more differentiated CD45
high
cells in AML patient samples. In 49/65 (75%) of AML cases we examined, CD200 was expressed on ≥10% of CD45
dim
blasts; of these, CD200 identified LSCs within the blast population in 9/10 (90%) samples tested in xenotransplantation assays. CD200
+
LSCs could be isolated from CD200
+
normal hematopoietic stem cells (HSCs) with the use of additional markers. Notably, CD200 expression captured both CD34
–
and CD34
+
LSCs within individual AML samples. Analysis of highly purified CD200
+
LSC-containing fractions from
NPM1
-mutated AMLs, which are commonly CD34
–
, exhibited an enrichment of primitive gene expression signatures compared with unfractionated cells.
The authors concluded that overall, their findings support CD200 as a novel LSC marker that is able to capture the entire LSC compartment from AML patient samples, including those with
NPM1
mutation. The study was published on November 4, 2020 in the journal
Blood Advances.
Related Links:

Princess Margaret Cancer Centre
Stemcell Technologies Inc
BD Biosciences
Qiagen Inc
Agilent Technologies