Novel Fecal Calprotectin Test Validated in Pediatric Population
By LabMedica International staff writers
Posted on 10 Nov 2020
Inflammatory bowel disease (IBD) and irritable bowel syndrome (IBS) are increasingly prevalent disorders with overlapping clinical presentations. Distinguishing between these two classes of disease is important, as while IBS is an idiopathic functional disorder, IBD is characterized by chronic inflammation and tissue destruction.
Fecal calprotectin (FC) is a biomarker that has shown promise for identification and monitoring of IBD. Calprotectin is a calcium- and zinc-binding protein that is abundant in polynuclear neutrophils, monocytes, and macrophages. Its concentration in stool is well correlated with disease activity of IBD, especially in respect to the colonic mucosa, as measured by histopathological examination.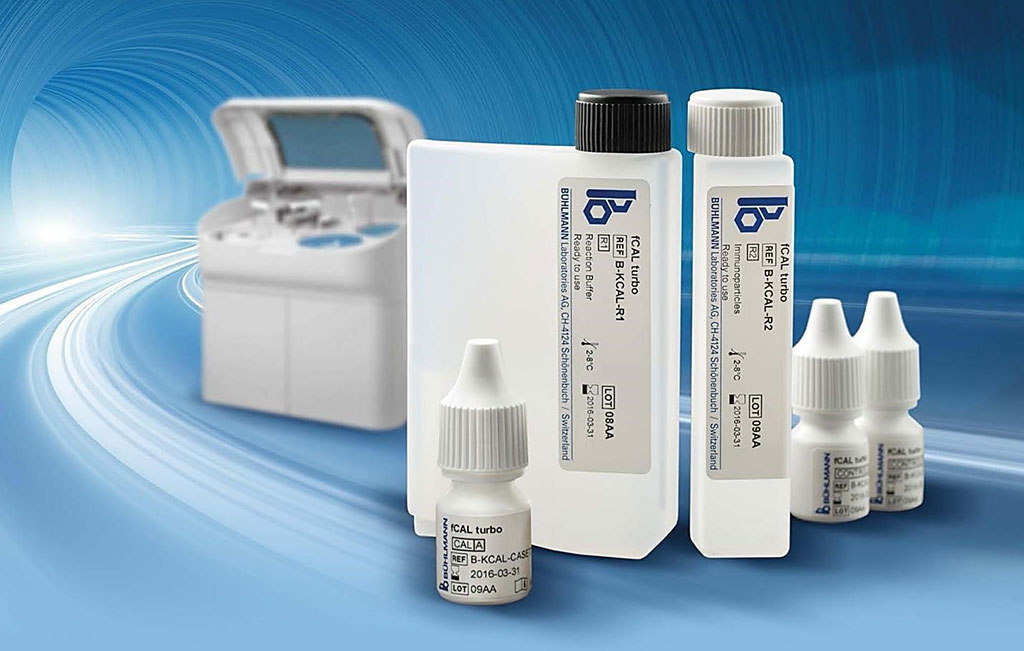 Medical Scientists at Baylor College of Medicine (Houston, TX, USA) and their colleagues evaluated the Buhlmann fCal Turbo turbidimetric immunoassay (Buhlmann Diagnostics, Amherst, NH, USA) for use on the Vitros 5600 automated chemistry analyzer (Ortho Clinical Diagnostics, Raritan, NJ, USA). The fCal Turbo assay yields measurements in μg/g. Samples used for validation were extracted from stool using the Buhlmann Diagnostics' Calex cap extraction device. Method comparison was performed with 20 fecal samples with the Buhlmann fCal ELISA, and reference range verification was performed with 33 fecal samples.
The scientists reported that the fCal Turbo assay on the Vitros 5600 was linear between 33.1 and 14,182.5 μg/g, with dilution studies extending the range to 33.1 to 22,000 μg/g, Reproducibility of the assay met acceptability criteria, with intra-assay CV of 0.3–3.2% and inter-assay CV of 5.2–8.9%. Interference studies identified acceptable thresholds for protein, bilirubin, and lipids. They verified a reference range of 33.1 to 60 μg/g in their pediatric patient population. Deming regression identified acceptable correlation with minor positive bias (2.7%) between the fCal Turbo and fCal ELISA methods. In their laboratory, the process from receipt to result was accomplished in approximately 30 minutes.
The authors concluded that the newly FDA-cleared fCal Turbo assay, with the Calex cap for sample extraction, represented a much more rapid and facile workflow for their laboratory than referring samples for analysis by ELISA. They determined that the fCal Turbo assay on the Vitros 5600 analyzer offered excellent performance relative to ELISA, was reproducible, and was not excessively prone to analytical interference. They anticipate that it will be a useful tool for identification of IBD in our patient population. The study was published on October 17, 2020 in the journal
Practical Laboratory Medicine.
Related Links:

Baylor College of Medicine
Buhlmann Diagnostics
Ortho Clinical Diagnostics