Immune Cells Linked to Malaria-Induced Anemia Through Autoantibody Production
By LabMedica International staff writers
Posted on 28 Nov 2019
Malaria is still a major global health threat with over 200 million new infections and around 400,000 deaths per year. Anemia is a common complication associated with malaria that contributes significantly to the great morbidity and mortality associated with the disease.
Despite its high clinical relevance, the mechanisms underlying malarial anemia in patients remain largely unknown. The difficulty in studying this syndrome arises at least in part from its multi-factorial etiology, as malaria causes both the clearance (through complement-mediated lysis or phagocytosis) of infected and uninfected erythrocytes and bone marrow dyserythropoiesis.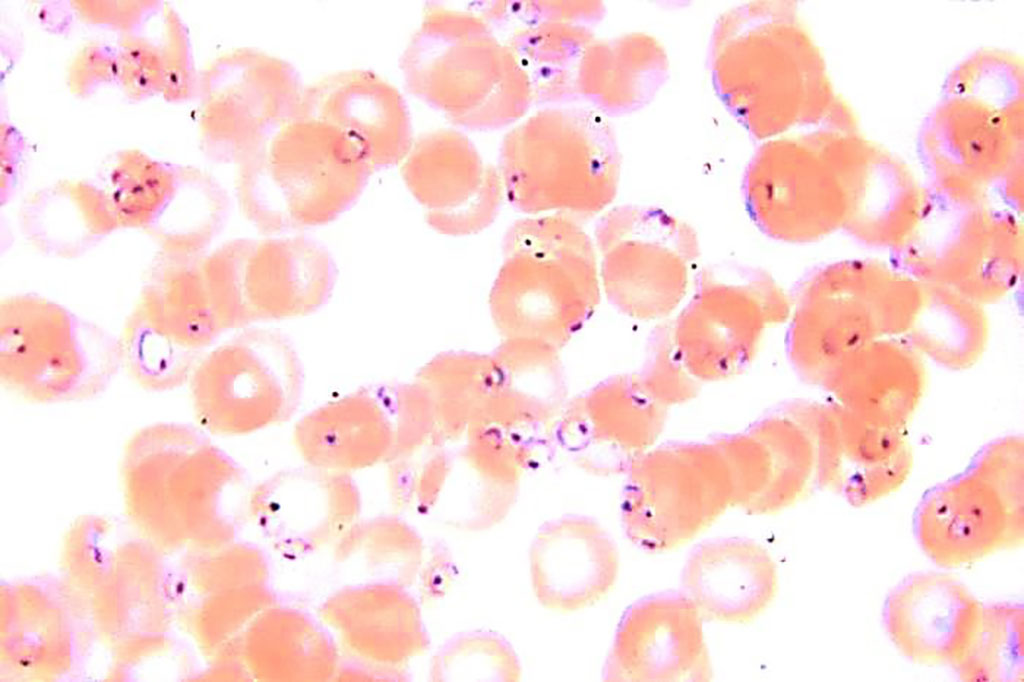 An international team of scientists led by those at New York University School of Medicine (New York City, NY, USA) recruited 24 patients who were aged between 18 and 65 years, and a diagnosis of
Plasmodium falciparum
malaria by microscopy. This cohort suffered from mild anemia with average hemoglobin levels of 12.4 g/dL (males) and 10.2 g/dL (females). Plasma and peripheral blood mononuclear cells (PBMC) were isolated from peripheral venous blood by Ficoll purification and stored at −80 °C until temperature-controlled transportation from Germany to the New York University. Peripheral venous blood from healthy malaria-naïve donors was obtained on the day of the study.
The scientists performed flow cytometry on a FACSCalibur (Becton Dickinson, Franklin Lakes, NJ, USA) and analyzed with FlowJo (Tree Star, Ashland, OR, USA). Intracellular T-bet staining was performed using the True-Nuclear Transcription Factor Buffer Set (Biolegend, San Diego, CA, USA). Enzyme-linked immunosorbent assays were performed to estimate malarial antibodies. Assessment of the erythrocyte lysis capacity of plasma was performed following previously described methods with small modifications. Supernatants were read in a spectrophotometer at 414 nm to assess erythrocyte lysis. ELISPOTs were performed as previously reported.
The team identified the production of an unusual type of immune B-cell: FcRL5+T-bet+ B-cells, that increases anti-phosphatidylserine (PS) antibody production associated with the development of anemia in the patients. These immune cells also developed and produced anti-PS antibodies in blood drawn from uninfected people that was then exposed to broken remnants of malaria-infected red blood cells in the laboratory.
Ana M. Rodriguez, PhD, a Professor of Microbiology and a senior author of the study, said, "There is a great need for novel targeted treatments for malaria-induced anemia, which is common and can be fatal for many malaria patients. The unique phenotype and specificity of these immune B-cells could allow them to be used as a biomarker for anemia or as a target for new therapies." The study was published on November 12, 2019 in the journal
eLife.
Related Links:

New York University School of Medicine
Becton Dickinson
Tree Star
Biolegend