Early Diagnosis of Tularemia Accomplished by Flow Cytometry
By LabMedica International staff writers
Posted on 03 Oct 2019
Tularemia is a zoonotic disease that occurs in the Northern Hemisphere and is caused by Francisella tularensis. In Europe, more than 500 cases are reported annually and Turkey and the USA also have substantial disease burdens.
No clinical or laboratory manifestations are pathognomonic for tularemia; preliminary diagnosis is based on exposure risk and compatible clinical presentation. Clinical manifestations include the ulceroglandular, glandular, oroglandular, and oculoglandular forms; septicemic (typhoidal) form; and respiratory form.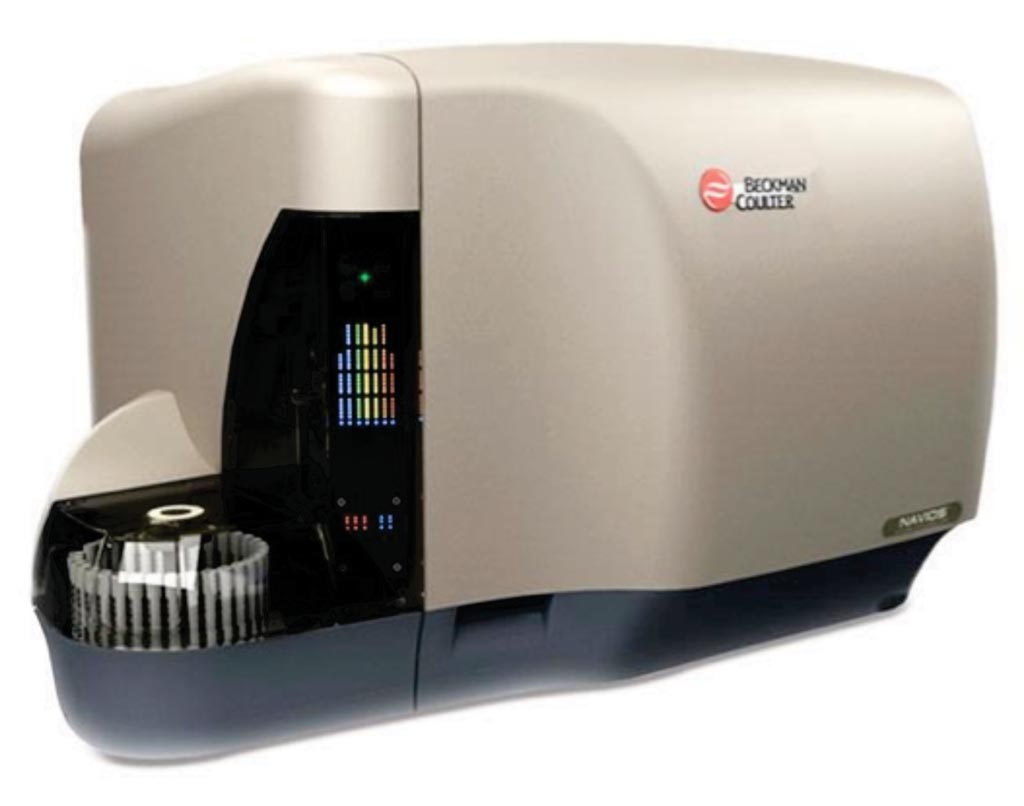 Scientists from the České Budějovice Hospital (České Budějovice, Czech Republic) and their colleagues used laboratory records and local hospital and unit diagnostic indices, and retrospectively identified all cases of tularemia that were managed in the infectious disease units at two hospital during January 1, 2003, through December 31, 2015. The control group included a consecutive group of ill adults who were investigated for possible tularemia in the same two units during January 1, 2012, through December 31, 2015.
For serologic testing, the team used a commercial agglutination test, the Tularemia Diagnostic Set. They also performed blood cultures using BacT/ALERT 3D and species was determined by polymerase chain reaction (PCR). The investigators used a flow cytometry–based test for quantifying the percentage of CD3+ T cells with the CD4–/CD8– phenotype for predicting tularemia. The samples were processed using either a Cytomics FC500 (before 2014) or Navios (starting in 2013) flow cytometer and CXP (for Cytomics FC500).
The team reported that the median percentage of CD3+/CD4–/CD8– T cells in peripheral blood was higher in tularemia patients (19%, 95% CI 17%–22%) than in controls (3%, 95% CI 2%–3%). When they used 8% as the cutoff, this test's sensitivity was 0.953 and specificity 0.895 for distinguishing cases from controls. The CD3+/CD4–/CD8– T cells increased a median of seven days before tularemia serologic test results became positive.
The authors concluded that flow cytometry analyses of peripheral blood samples showing a percentage of CD3+/CD4–/CD8– T cells greater than 8% supports a presumptive clinical diagnosis of tularemia and initiation of specific antimicrobial therapy days to weeks before the diagnosis can be confirmed serologically. This more rapid test is a useful addition to the diagnostic work-up for tularemia that can help public health teams managing waterborne outbreaks and inhalation infection clusters speed up diagnosis and treatment and thus contain pathogen spread. The study was published in the October 2019 issue of the journal Emerging Infectious Diseases.
Related Links:
České Budějovice Hospital