Enterovirus Antibodies Detected in Acute Flaccid Myelitis Patients
By LabMedica International staff writers
Posted on 28 Aug 2019
Neurotropic enteroviruses (EVs), such as poliovirus, have long been associated with paralytic disease. Acute flaccid myelitis (AFM) has caused motor paralysis in more than 560 children in the United States since 2014.
AFM presents with acute flaccid weakness in one or more limbs with depressed tendon reflexes. Some patients have cranial nerve abnormalities, including facial weakness, dysarthria, or dysphagia. The temporal association of enterovirus (EV) outbreaks with increases in AFM cases and reports of fever, respiratory, or gastrointestinal illness prior to AFM in more than 90% of cases suggest a role for infectious agents.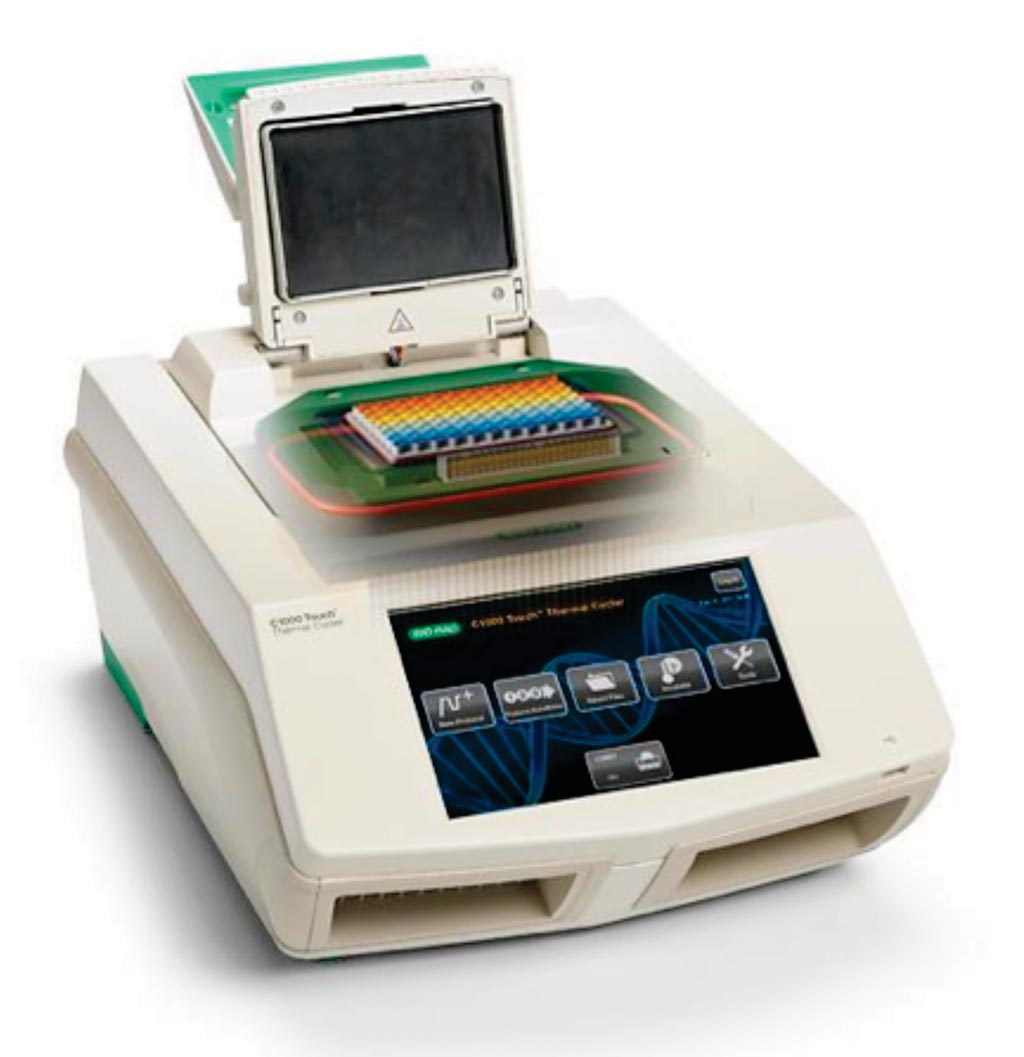 Scientists at Columbia University (New York, NY, USA) and their colleagues selected a subset of samples (based largely on available cerebrospinal fluid (CSF) volumes) from AFM cases with onset in 2018, including 13 children and one adult. Three groups of controls were included: (i) five patients with non-AFM CNS diseases collected during a similar time period as the AFP cases (non-AFM CNS control group [NAC] group; all except one were children), (ii) 10 children with Kawasaki disease (Kawasaki disease control [KDC] group), and (iii) 11 adults with non-AFM CNS diseases. Paired CSF and serum samples were available for 11 children with AFM, two children from the NAC group, eight children from the KDC group, and five adults from the AC group.
The team used a new tool they developed called VirCapSeq-VERT, which can detect any viral genetic material that is at least 60% like that of any known vertebrate virus. The quantitative real time polymerase chain reaction (qRT-PCR) assay was performed on Bio-Rad Touch-CFX 96 real-time PCR instrument. They found enteroviral genetic material (EV-A71) in only the one adult AFM case and genetic material from another enterovirus (echovirus 25) in one of the non-AFM cases. The investigators also sought indirect evidence of enterovirus infection by looking for antibodies to enteroviruses made by the immune system in response to an infection. The team developed a microchip assay, AFM-SeroChip-1, that detects the presence of antibodies generated in response to any human enterovirus (EV-A, EV-B, EV-C or EV-D) infection.
EV-specific antibodies were detected in the CSF of 79% (11 of 14) of the AFM cases. Of those, six samples were positive for EV-D68, strongly indicating that enterovirus had been in the central nervous system, even though it had not been detected by VirCapSeq-VERT. None of the CSF samples from children with Kawasaki disease had antibodies that reacted with any enterovirus.
The authors concluded that while other etiologies of AFM continue to be investigated, their study provides further evidence that EV infection may be a factor in AFM. In the absence of direct detection of a pathogen, antibody evidence of pathogen exposure within the CNS can be an important indicator of the underlying cause of disease. The study was published on August 13, 2019, in the journal mBIO.
Related Links:
Columbia University