T Cell Antibody and Memory in H7N9 Survivors Characterized
By Labmedica International staff writers
Posted on 19 Jul 2019
Avian influenza A (H7N9) is a subtype of influenza viruses that have been detected in birds in the past. This particular A (H7N9) virus had not previously been seen in either animals or people until it was found in March 2013 in China.
However, since then, infections in both humans and birds have been observed. The disease is of concern because most patients have become severely ill. Most of the cases of human infection with this avian H7N9 virus have reported recent exposure to live poultry or potentially contaminated environments, especially markets where live birds have been sold.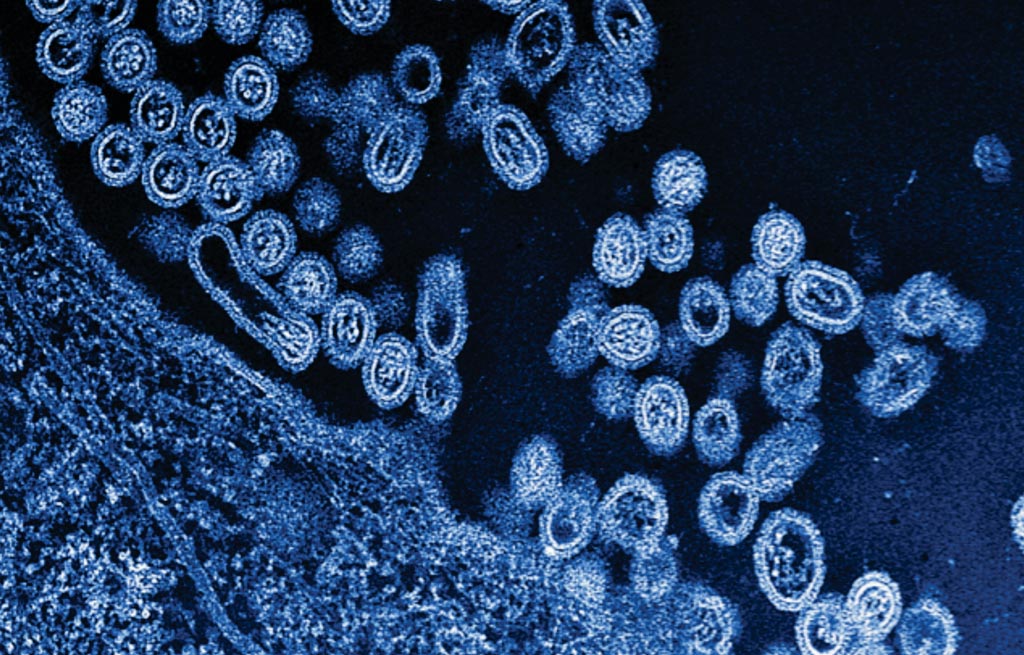 Scientists from the Beijing Institute of Microbiology and Epidemiology (Beijing, China) and their colleagues recently sought to understand why despite the importance of immunological memory for protective immunity against viral infection, whether H7N9-specific antibodies and memory T-cell responses remain detectable years after initial infection. The team conducted across-sectional study to investigate the immune memory responses of H7N9 patients who contracted the disease and survived during the 2013–2016 epidemics in China. Sustainability of antibodies and T-cell memory to H7N9 virus were examined. Healthy subjects receiving routine medical examination in physical examination center were recruited as control.
A total of 75 survivors were enrolled and classified into four groups based on the time elapsed from illness onset to specimen collection: three months (n=14), 14 months (n=14), 26 months (n=28), and 36 months (n=19). Approximately 36 months after infection, the geometric mean titers of virus-specific antibodies were significantly lower than titers in patients of three months after infection, but 16 of 19 (84.2%) survivors in the 36-month interval had microneutralization (MN) titer > 40. Despite the overall declining trend, the percentages of virus-specific cytokines-secreting memory CD4+ and CD8+ T-cells remained higher in survivors at nearly all time points in comparison with control subjects.
Linear regression analysis showed that severe disease (mean titer ratio 2.77) was associated with higher hemagglutination inhibition (HI) titer, and female sex for both HI (1.92) and MN (3.33) antibody, whereas female sex (mean percentage ratio 1.69), underlying medical conditions (1.94) and lack of antiviral therapy (2.08) were predictors for higher T-cell responses.
The authors concluded that survivors from H7N9 virus infection produced long-term antibodies and memory T-cells responses. The study was published on June 20, 2019, in the journal Clinical Microbiology and Infection.
Related Links:
Beijing Institute of Microbiology and Epidemiology