Early B Cell Differentiation Activation Seen in Lupus
By Labmedica International staff writers
Posted on 17 Jul 2019
In people with systemic lupus erythematosus, their B cells, part of the immune system, are abnormally activated. They produce antibodies that react against their own tissues, causing a variety of symptoms, such as fatigue, joint pain, skin rashes and kidney problems.
Systemic lupus erythematosus (SLE) is characterized by the expansion of extrafollicular pathogenic B cells derived from newly activated naive cells. Although these cells express distinct markers, their epigenetic architecture and how it contributes to SLE remain poorly understood.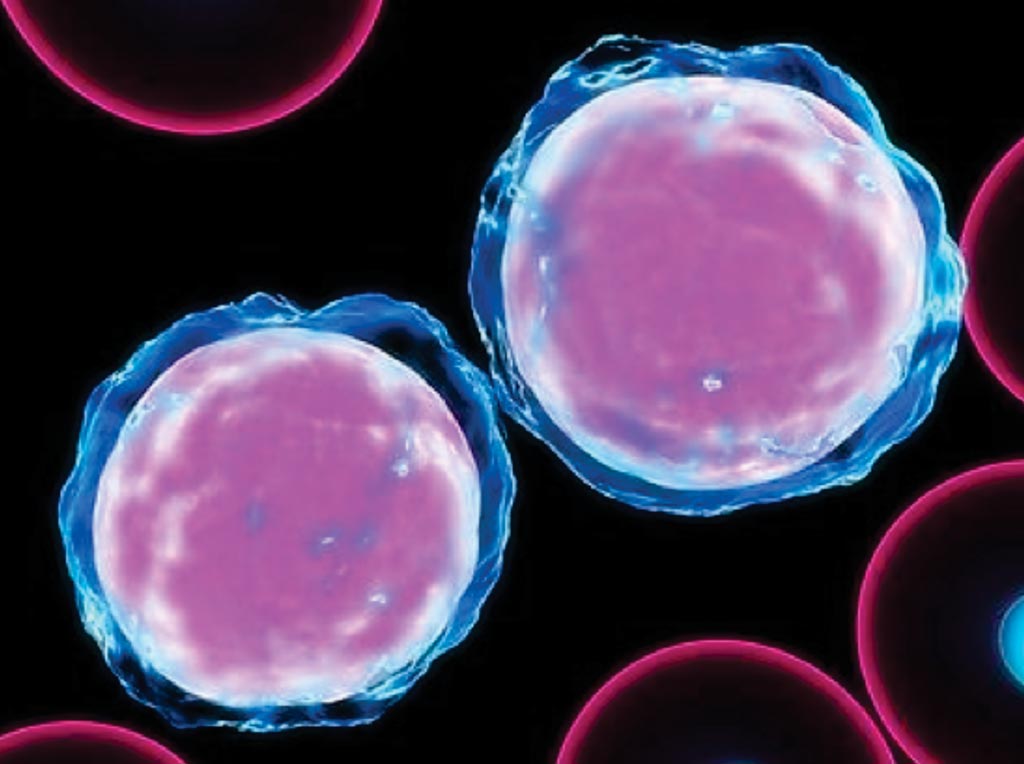 Scientists at Emory University School of Medicine (Atlanta, GA, USA) studied blood samples from nine African American women with SLE and 12 healthy controls. The team first sorted the B cells into subsets, and then looked at the DNA in the women's B cells, analyzing the patterns of gene activity. They determined the DNA methylomes, chromatin accessibility profiles and transcriptomes from five human B cell subsets, including a newly defined effector B cell subset, from subjects with SLE and healthy controls.
By examining epigenetic parameters, inherited traits not encoded in the DNA sequence, and patterns of gene activity, the investigators could see signs of activation in "resting naïve" B cells, which precede the activated naïve cells. They were able to define a differentiation hierarchy for the subsets and elucidate the epigenetic and transcriptional differences between effector and memory B cells. Importantly, an SLE molecular signature was already established in resting naïve cells and was dominated by enrichment of accessible chromatin in motifs for AP-1 and EGR transcription factors.
The authors concluded that resting naïve cells are being stimulated through particular receptor pathways. This provided an important window to understand early antigenic triggers. The scientists were also able to identify regulatory networks that drive the disease phenotype in SLE B cells. Together, these their results open up new avenues for future investigation and therapeutic interventions. The study was published on July 1, 2019, in the journal Nature Immunology.
Related Links:
Emory University School of Medicine