Blood Biomarkers Help Predict Recovery Time after Concussion
By Labmedica International staff writers
Posted on 17 Jul 2019
A study of high school and college football players suggests that biomarkers in the blood may have potential use in identifying which players are more likely to need a longer recovery time after concussion.
A concussion is a mild traumatic brain injury (TBI). It can occur after an impact to the head or after a whiplash-type injury that causes the head and brain to shake quickly back and forth. A concussion results in an altered mental state that may include becoming unconscious.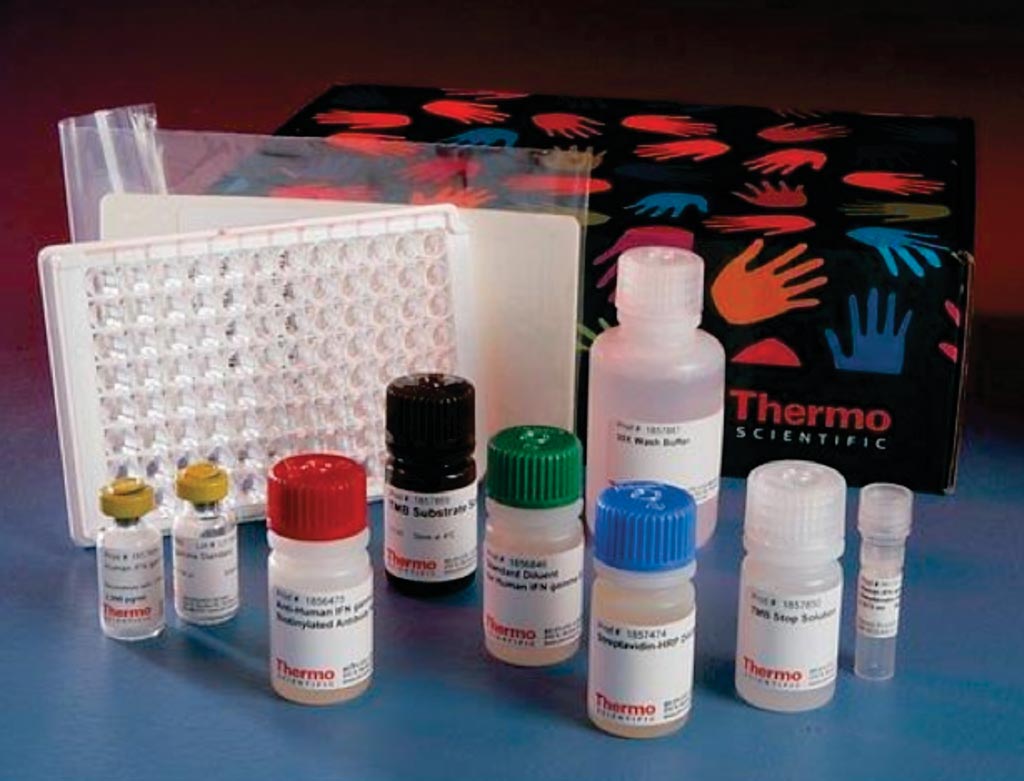 A team of scientists associated with the Medical College of Wisconsin (Milwaukee, WI, USA) prospectively enrolled 857 high school and collegiate football players of whom 41 concussed athletes and 43 matched control athletes met inclusion criteria. None of the players lost consciousness with their concussions. All of the participants had blood tests at the beginning of the season. Those who had concussions had blood tests within six hours after the injury, then again 24 to 48 hours later and also eight, 15 and 45 days later. Those who did not have concussions had tests at similar times for comparison.
The blood tests looked at levels of seven biomarkers for inflammation that have been related to more severe brain injury that included serum levels of interleukin (IL)–6, IL-1β, IL-10, tumor necrosis factor, C-reactive protein, interferon-γ, and IL-1 receptor antagonist. Of the seven biomarkers, two were elevated for those with concussion at six hours after the injury compared to the athletes with no concussion. The biomarkers Il-6 and interleukin 1 receptor antagonist (IL-1RA) were both elevated at six hours after concussion.
For Il-6 levels at the beginning of the study were 0.44 pg/mL for those who later had concussions and 0.40 pg/mL for those who did not have concussions. At six hours after the injury, those with concussions had levels of 1.01 pg/mL, compared to levels of 0.39 pg/mL at a similar time for those without concussions. Athletes with higher levels IL-6 six hours after the injury were also more likely to take longer to recover from their symptoms. Overall, the athletes with concussions had symptoms for an average of 8.9 days. Eight of the 17 athletes with concussion and high IL-6 levels at six hours after injury, compared to their levels at the beginning of the season, still had concussion symptoms eight days after the injury.
Timothy B. Meier, PhD, an Assistant Professor in Neurosurgery and a senior author of the study, said, "With so many people sustaining concussions and a sizeable number of them having prolonged symptoms and recovery, any tools we can develop to help determine who would be at greater risk of problems would be very beneficial, so these results are a crucial first step." The study was published on July 3, 2019, in the journal Neurology.
Related Links:
Medical College of Wisconsin