Circulating T Cell-Monocyte Complexes Indicate Immune Perturbations
By LabMedica International staff writers
Posted on 10 Jul 2019
Communication between immune cells is a major component of immune responses, either directly through cell-cell contacts or indirectly through the secretion of messenger molecules such as cytokines.
Scientists around the world have used a technique called flow cytometry to separate different types of immune cells, such as T cells, B cells and monocytes, but occasionally they'd see two cells stuck together as a "doublet." Many regarded doublets as an artifact of the flow cytometry process, and it was commonplace to ignore those conjoined cells before gathering data.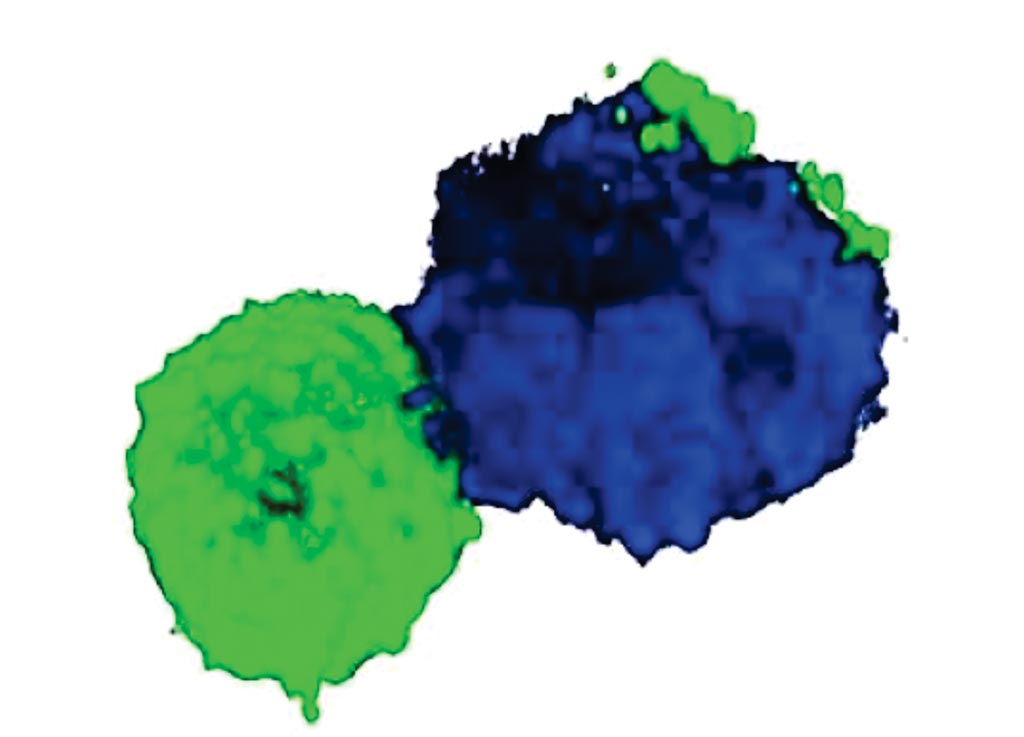 A team of international scientists led by the La Jolla Institute for Immunology (La Jolla, CA, USA) obtained blood samples from various sources including from patients with and without tuberculosis (TB). For some latent TB and TB negative subjects, leukapheresis was performed instead of a whole blood donation in order to increase the number of peripheral blood mononuclear cells (PBMC) obtained. Laboratory parameters such as platelet and leukocyte counts, hematocrit, hemoglobin, AST, ALT and if applicable an ultrasound examination of the chest and abdomen or an X-ray were used to further diagnose patients with either dengue fever (DF) or dengue hemorrhagic fever (DHF).
Latent TBI status was confirmed in subjects by a positive IFN-γ release assay (IGRA), QuantiFERON-TB Gold In-Tube or T-SPOT.TB and the absence of clinical and radiographic signs of active TB. TB uninfected control subjects were confirmed as IGRA negative. Magnetic red blood cell (RBC) depletion was performed using the EasySep RBC depletion kit. PBMC were processed and acquisition was performed on a BD LSR-II cell analyzer or on their BD FACSAria III cell sorter.
The team showed that cell:cell doublets pairing a T cell and a monocyte can be directly isolated from human blood, and high resolution microscopy shows polarized distribution of LFA1/ICAM1 in many doublets, suggesting in vivo formation. Intriguingly, T cell-monocyte complex frequency and phenotype fluctuate with the onset of immune perturbations such as infection or immunization, reflecting expected polarization of immune responses. Bjoern Peters, PhD, a professor in the Vaccine Discovery Division at LJI and senior author of the study, said, "It's an important lesson learned by studying these cells and how they communicate, we might learn more about the immune system." The study was published on June 25, 2019, in the journal eLife.
Related Links:
La Jolla Institute for Immunology