Immune-Related Gene Implicated in Chronic Candida Infection Risk
By LabMedica International staff writers
Posted on 26 Jun 2019
Candida vaginitis is a frequent clinical diagnosis with up to 8% of women experiencing recurrent vulvovaginal candidiasis (RVVC) globally. RVVC is characterized by at least three episodes per year.
Although Candida often turns up as a harmless, commensal organism in healthy individuals, the fungus can prompt serious, systemic infections in immunocompromised individuals and contributes to even more common non-invasive mucosal infections. In particular a significant proportion of women go through several vulvovaginal Candida yeast infections annually, including many who lack non-genetic risk factors such as prolonged antibiotic or oral contraceptive use.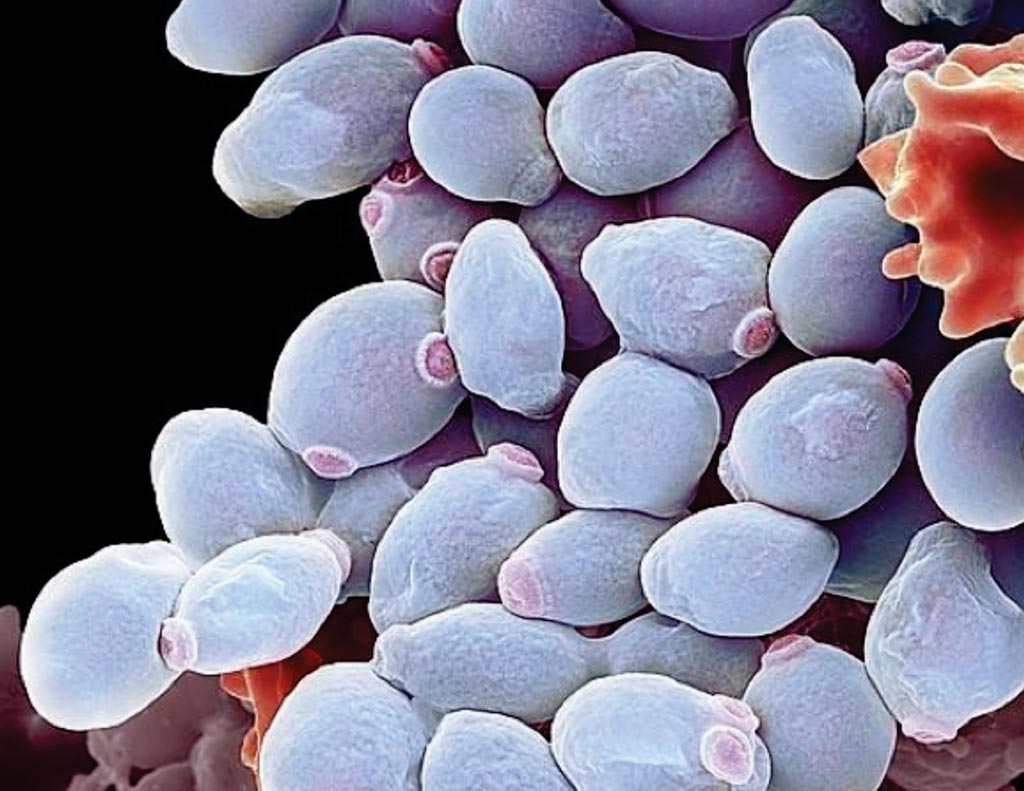 A large team of international scientists led by the Radboud University Medical Center (Nijmegen, Netherlands) carried out exome sequencing on women from two European cohorts: 80 cases and 77 controls from southern Europe and, from northern Europe, 75 affected women and 95 unaffected controls. The investigators used Agilent SureSelect enrichment kits, and Illumina instruments.
The team also used in vitro methods such as flow cytometry, enzyme-linked immunosorbent assays, or gene silencing to track cytokine responses to Candida in 73 of the control individuals, uncovering fungus-related shifts that were subsequently verified in 50 more participants. They fed those findings into a Candida-related cytokine quantitative trait locus (QTL) analysis, which was considered alongside exome sequences to identify SNPs, genes, and pathways contributing to frequent Candida infections.
The scientists identified genes and cellular processes that contribute to the pathogenesis of RVVC, including cellular morphogenesis and metabolism, and cellular adhesion. They further identified SIGLEC15, a lectin expressed by various immune cells that binds sialic acid–containing structures, as a candidate gene involved in RVVC susceptibility. Candida stimulation induced SIGLEC15 expression in human peripheral blood mononuclear cells (PBMCs) and a polymorphism in the SIGLEC15 gene that was associated with RVVC in the patient cohorts led to an altered cytokine profile after PBMC stimulation.
The same polymorphism led to an increase in IL1B and NLRP3 expression after Candida stimulation in HeLa cells in vitro. Last, SIGLEC15 expression was induced by Candida at the vaginal surface of mice, where in vivo silencing of SIGLEC15 led to an increase in the fungal burden. SIGLEC15 silencing was additionally accompanied by an increase in polymorphonuclear leukocytes during the course of infection. Identification of these pathways and cellular processes contributes to a better understanding of RVVC and may open new therapeutic avenues. The study was published on June 12, 2019, in the journal Science Translational Medicine.
Related Links:
Radboud University Medical Center