Urinary Biomarkers Diagnose Serious Kidney Allergic Reaction
By Labmedica International staff writers
Posted on 27 May 2019
Acute interstitial nephritis is a condition marked by inflammation and swelling of the renal tubules, the tiny portals in the kidneys where blood is filtered. As a result, the tubules cannot properly reabsorb water and useful organic substances, such as glucose and amino acids, or secrete waste products such as urea and creatinine into urine.
Acute interstitial nephritis (AIN) is commonly the result of autoimmune diseases or allergic reactions to more than 100 medications, including antibiotics, pain relievers and antacids. The disease is estimated to cause 15% to 20% of all hospitalizations for acute kidney injury. Currently, the only method of diagnosing AIN is by examining renal tissue obtained with a biopsy, putting patients at some risk from complications.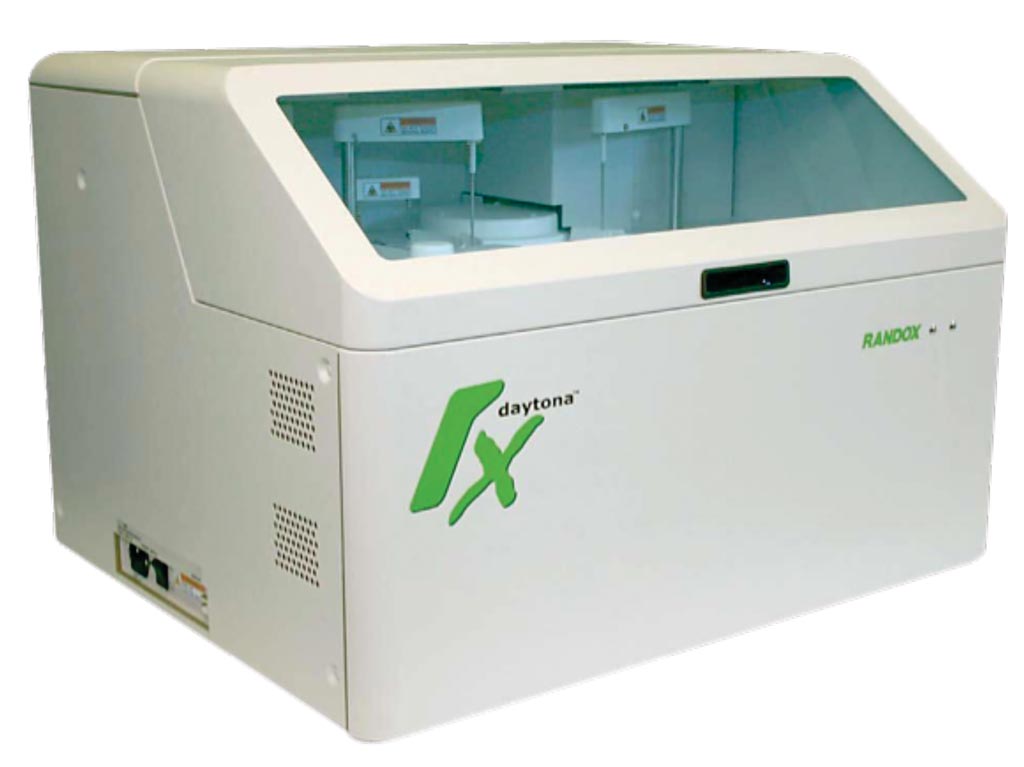 A large team of scientists collaborating with Johns Hopkins Medicine (Baltimore, MD, USA) prospectively enrolled participants who were scheduled to undergo a clinically indicated kidney biopsy at two Yale University–affiliated hospitals from January 2015 to June 2018. Three renal pathologists independently evaluated biopsy slides to establish AIN diagnosis.
The investigators measured the amounts of 12 urine and 10 blood plasma proteins in samples from 79 adult, biopsy-confirmed AIN patients, and compared them to the amounts in 186 adult kidney biopsy patients without an AIN diagnosis. The scientists measured biomarkers from plasma and urine samples stored at -80 ºC after a single controlled thaw.
The team used the manufacturer-validated 10-plex Proinflammatory Panel 1 to test plasma cytokines and validated the above 10-plex panel in the urine. They also created and validated a custom 2-plex urine assay for IL-5 and IL-9.
The team also performed urine albumin and creatinine measurements using Randox RX Daytona machine and urine dipstick analysis using Clinitek Status analyzer. They also performed urine sediment microscopy using a Laxco LMC4BF.
The results, reviewed independently by three pathologists, showed that none of the plasma biomarkers were associated with AIN, but that two proteins, tumor necrosis factor-alpha (TNF-α) and interluken-9 (IL-9), were consistently seen in the urine of AIN patients. Neither cytokine was present in the control samples, either in plasma or urine. To test the sensitivity of using IL-9 in this manner, the scientists compared its AIN-detecting ability in patients whose disease was confirmed by pathologists who evaluated biopsied material or was symptomatically diagnosed by clinicians prior to the biopsies.
Chirag Parikh, PhD, a nephrologist and senior author of the study said, "Because both cytokines are seen in allergic diseases such as atopic dermatitis and food allergies, and AIN most often is the result of an allergic response, it makes sense to consider using them as diagnostic tools. If biopsy diagnoses are considered 100% accurate, then IL-9 had a very comparable ranking of 84%, and this was significantly better than the 62% to 69% achieved by clinicians without biopsies." The study was published on May 16, 2019, in the Journal of Clinical Investigation Insight.
Related Links:
Johns Hopkins Medicine