Blood Test May Predict Cardiovascular Disease
By Labmedica International staff writers
Posted on 16 May 2019
According to the latest statistics from the American Heart Association (AHA), almost half of the people living in the USA have some form of cardiovascular disease. In fact, according to 2016 figures, 121.5 million adults in the USA, or 48% of the entire population, have cardiovascular disease (CVD), which is a cluster of conditions that includes hypertension.
Cardiac troponins are structural proteins found in the myofibrils of cardiomyocytes. Development of high sensitivity assays for cardiac troponin I and T (hs-TnI and hs-TnT) has enhanced the ability to detect low circulating levels of cardiac troponins, which are often present in individuals with common cardiac conditions and risk factors who have not manifested clinical cardiovascular disease (CVD).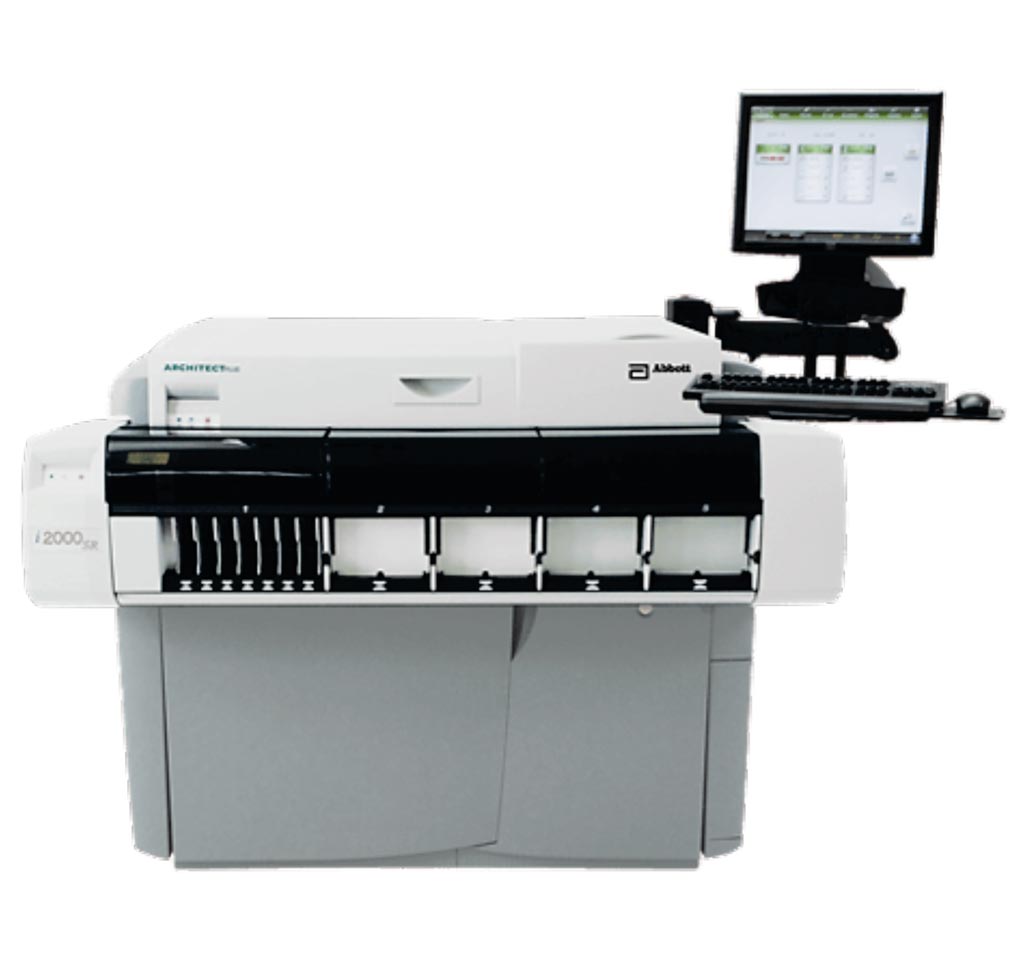 Cardiologists and their associates at Baylor College of Medicine (Houston, TX, USA) analyzed a group of 8,121 people aged 54 to 74 who participated in the "Atherosclerosis Risk in Communities" (ARIC) study. None of the participants had a history of cardiovascular disease. Instead, knowing the risk in advance can prompt people to take preventive measures, such as exercising more and watching their blood pressure.
The team measured hs-TnI from July 2015 through February 2016 in EDTA plasma samples from ARIC visit 4 (1996–1998) stored at -80 °C by using a chemiluminescent immunoassay (Architect Stat Troponin-I) on an automated chemistry analyzer. The hs-TnI assay has a limit of detection of 1.2 ng/L (range 0–50 000 ng/L). The diagnostic cutoff representing the 99th percentile in the general population has been reported to be 15.6 ng/L in women and 34.2 ng/L in men. The team measured hs-TnT from July 2009 through March 2010 in EDTA plasma using a chemiluminescent immunoassay assay1 (Elecsys Troponin T) on an automated Roche Cobas e411 analyzer.
The scientists reported that detectable hs-TnI levels were observed in 85% of the study population. In adjusted models, in comparison to low hs-TnI, (≤1.3 ng/L), elevated hs-TnI (≥3.8 ng/L) was associated with greater incident CHD (hazard ratio [HR], 2.20), ischemic stroke (HR, 2.99) atherosclerotic CVD (HR, 2.36) heart failure hospitalization (HR, 4.20, global CVD (HR, 3.01), and all-cause mortality (HR, 1.83). hs-TnI was observed to have a stronger association with incident global CVD events in white than in black individuals and a stronger association with incident CHD in women than in men. hs-TnI and high-sensitivity troponin T were only modestly correlated and were complementary in prediction of incident CVD events, with elevation of both troponins conferring the highest risk in comparison with elevation in either one alone.
The authors concluded that elevated hs-TnI is strongly associated with increased global CVD incidence in the general population independent of traditional risk factors. hs-TnI and high-sensitivity troponin T provide complementary rather than redundant information. The study was published on April 29, 2019, in the journal Circulation.
Related Links:
Baylor College of Medicine