Novel Genes and Pathways Discovered in Celiac Disease
By Labmedica International staff writers
Posted on 01 May 2019
Celiac disease (CD) is a chronic systemic autoimmune disease that occurs globally in genetically predisposed individuals in response to ingestion of gluten-containing grains. While the pathognomonic damage occurs in the small intestine, clinical manifestations are varied and include both intestinal and extra-intestinal symptoms.
Despite the well described pathogenic role of the adaptive immune response in CD, a complete understanding of the pathophysiology of CD, particularly concerning the early steps leading to loss of tolerance to gluten, are poorly defined. Additionally, biomarkers confirming mucosal recovery for patients with CD on a gluten free diet are lacking.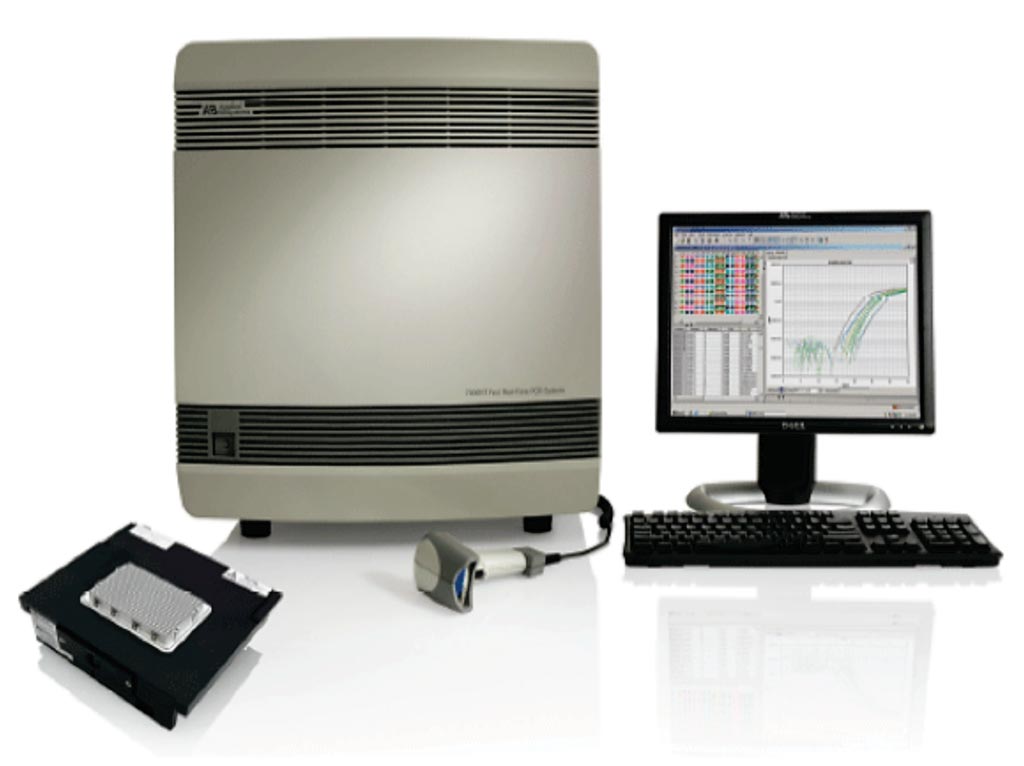 A team of scientists collaborating with Massachusetts General Hospital (Boston, MA, USA) included in a study 12 patients with active celiac disease, 15 celiac patients in remission with no intestinal damage, and 15 individuals without celiac disease. All subjects were 18 years of age or older, carried HLA DQ2 or DQ8, were in good general health. All subjects underwent venipuncture at the time of the endoscopy procedure. A minimum of 55 mL of blood were collected from each participant. Serum was evaluated for antibodies to IgA tissue transglutaminase (antitTG) QUANTA Lite Rh-tTG IgA ELISA on the BioFlash platform.
Whole blood was collected and stored at -80 ⁰C. HLA was determined using the DQ-CD Typing Plus. Four duodenal biopsies were obtained during clinically indicated upper endoscopy for each subject. RNA extraction and sequencing library preparation were performed. Quantitative reverse transcription polymerase chain reaction (RT-qPCR) and read on an ABI 7900HT Fast Real-Time PCR System with 384-Well Block Module and Automation Accessory. Immunohistochemistry of paraffin embedded duodenal biopsies were also performed.
The team found significant differences in the expression of 945 genes between people with active celiac disease and non-celiac controls; 290 genes between people with celiac disease in remission and the non-celiac group; and 538 genes between the active celiac group and the celiac disease in remission group. They identified the upregulation of novel genes including IL12R, ITGAM and IGSF4 involved in the immune response machinery and cell adhesion process in the mucosa of subjects with active CD compared to those in remission. They identified a unique signature of genes, related to innate immunity, perturbed exclusively in CD irrespective of disease status. Finally, they highlighted novel pathways of interest that may contribute to the early steps of CD pathogenesis and its comorbidities such as the spliceosome, pathways related to the innate immune response, and pathways related to autoimmunity.
Maureen Leonard, MD, a clinical director and first author of the study, said, "We know that celiac disease is a multifactorial disease with about 57 genes associated with this autoimmune condition. By performing RNA sequencing, we have uncovered additional genetic 'signatures' and moved closer to identifying targets for future therapeutic agents in celiac disease and possibly other autoimmune conditions." The study was published on April 18, 2019, in the journal PLOS ONE.
Related Links:
Massachusetts General Hospital