Novel Software Reduces Variability in ELISA Biomarker Tests
By Labmedica International staff writers
Posted on 30 Apr 2019
Protein biomarkers are measured frequently in plasma, serum or other matrices by solid phase Enzyme-Linked Immunosorbent Assay (ELISA) methods in which the antigen of interest in the sample is bound by antibodies and the amount of bound antigen is proportional to the signal strength that develops in the assay.
Clinical ELISA test kits used in the hospital setting are regulated to ensure tight quality control boundaries for accuracy and consistency. However, the hundreds of commercially available research-use-only ELISA test kits are not regulated. A new computational approach has been developed to reduce variability in common research biomarker tests, a promising step in improving the ability of biomedical and basic scientists to reproduce data and facilitate more consistent results across laboratories and long-term projects.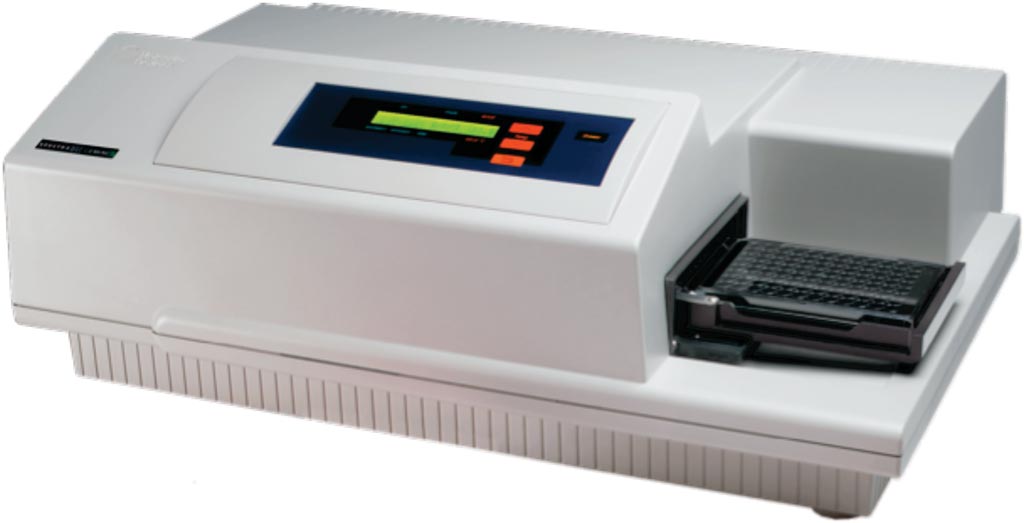 Scientists at the Boston Medical Center (Boston, MA, USA) and their associates unexpectedly encountered high variability from one ELISA test kit during a project for the National Cancer Institute measuring thrombosis and inflammation biomarkers in the plasma of cancer subjects and healthy donors. After the first year of the project, they realized the data was changing significantly as they received different shipments of the kit from the manufacturer. After a thorough examination, they determined differences in the ELISA kit were causing the issue. They had data from over 400 patient samples that could not be compared due to these differences in the ELISA kits.
Biomarker ELISAs with at least two kit lots were analyzed for the study. ELISAs for human P-selectin/CD62P, human myeloperoxidase and human plasminogen activator inhibitor-1/serpin E1 were provided by R&D Systems. The ELISA kit vendor for the biomarker of focus for the current study (biomarker "PF") is not provided for discretionary reasons. Five lots of the biomarker PF ELISA kits were received over a 10 month time period. All ELISA kits were a standard 96-well format, sandwich antibody-based ELISA designated "for research purposes".
For every biomarker and every plate, a laboratory made, spiked plasma-based control sample was included in triplicate wells. Samples were added to the plates in with calibrated pipettes, washing steps were performed with an automated plate washer and developed color was quantified by measuring optical density (O.D.) at the appropriate wavelength with a microplate reader. The team developed a new software program, called ELISAtools, which provides a stable platform to compare data from research-use-only assay kits and minimize variability over months or even years.
Deborah J. Stearns-Kurosawa, PhD, associate professor of pathology and laboratory medicine and senior author of the study, said, "After implementing this software, the variability in test results dropped from over 60%, to under 9%, well within our quality control limits. We work on studies that go on for years, and this tool creates a constant, level playing field that we believe will improve accuracy and clinical utility of research." The study was published on April 17, 2019, in the journal PLOS ONE.
Related Links:
Boston Medical Center