Blood Test Diagnoses Pancreatic Cancer Disease Earlier
By Labmedica International staff writers
Posted on 29 Jan 2019
Pancreatic cancer is difficult to diagnose because it often does not have obvious early symptoms; as by the time the disease is found, it typically is quite advanced, complicating treatment and leading to poorer outcomes.
Only 8.5% of people with pancreatic cancer survive past five years, a figure that has risen just slightly since the early 1990s. A new, simple blood test has been developed that, when combined with an existing test, detects nearly 70% of pancreatic cancers with a less than 5% false-positive rate.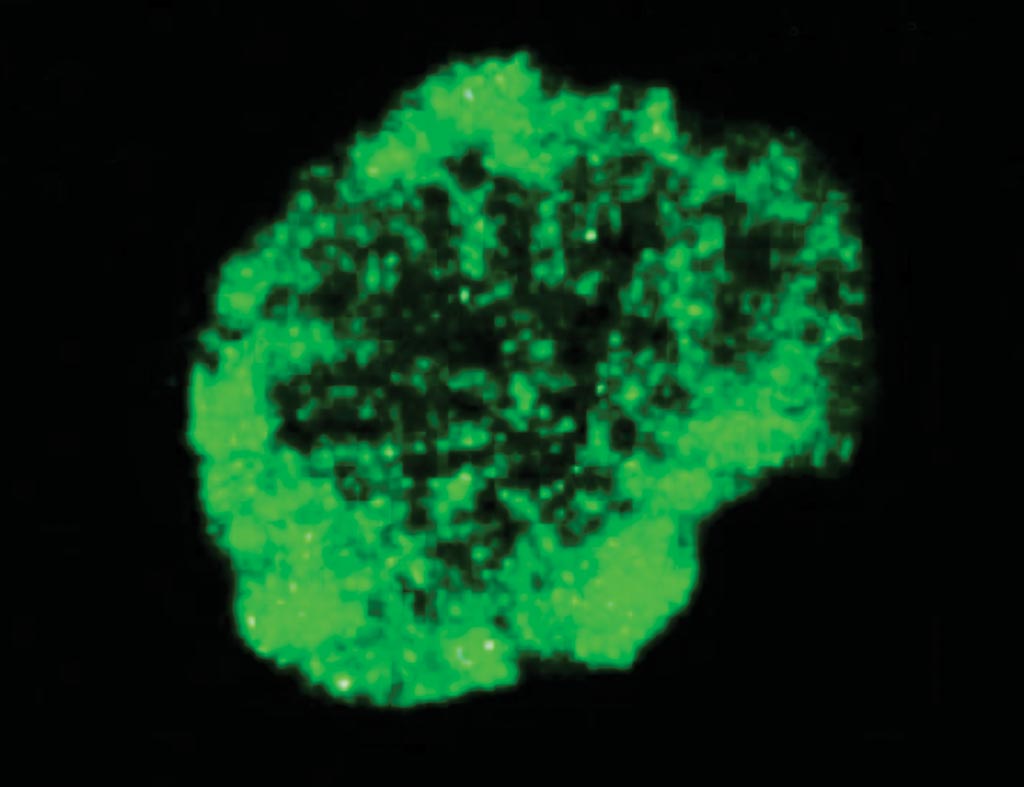 Scientists at the Van Andel Research Institute (Grand Rapids, MI, USA) and their colleagues collected blood samples from patients with pancreatic cancer or a benign condition involving the pancreas, and from healthy subjects. The team combined the current biomarker Carbohydrate antigen CA19-9 with a sialylated keratan sulfate proteoglycan sugar called sTRA that was measured by the new test, which is produced by a different subset of pancreatic cancers.
The team developed candidate biomarkers from sTRA and CA19-9 in a training set of 147 plasma samples and used the panels to make case/control calls, based on predetermined thresholds, in a 50-sample validation set and a blinded, 147-sample test set. The team used sandwich immunoassays utilizing antibody array methods with slight modifications. The capture antibodies were CA19-9, anti-MUC5AC, and anti-MUC16. The biotinylated primary antibodies were CA19-9 from MyBioSource or TRA-1-60.
The scientists reported that the two biomarker panels improved upon CA19-9 in the training set, one optimized for specificity, which included CA19-9 and two versions of the sTRA assay, and another optimized for sensitivity, which included two sTRA assays. Both panels achieved statistical improvement over CA19-9 in the validation set, and the specificity-optimized panel achieved statistical improvement in the blinded set: 95% specificity and 54% sensitivity (75% accuracy), compared to 97%/30% (65% accuracy). When the data was unblinded it produced further improvements and revealed independent, complementary contributions from each marker.
The authors concluded that sTRA is a validated serological biomarker of pancreatic ductal adenocarcinoma (PDAC) that yields improved performance over CA19-9. The new panels may enable surveillance for PDAC among people with elevated risk, or improved differential diagnosis among patients with suspected pancreatic cancer. Brian Haab, PhD, a professor and the study's leading author, said, "We hope that our new test, when used in conjunction with the currently available test, will help doctors catch and treat pancreatic cancer in high-risk individuals before the disease has spread." The study was published online on January 7, 2019, in the journal Clinical Cancer Research.
Related Links:
Van Andel Research Institute