Vitamin D Measured in Patients with Diabetic Foot
By Labmedica International staff writers
Posted on 19 Dec 2018
Peripheral artery disease (PAD) is the underlying predisposing factor in the etiology of the majority of diabetic feet. Vitamin D plays a role in calcium and bone metabolism and it is known to be an important immune modulator agent.
Osteoprotegerin (OPG) is a glycoprotein, which is a member of the tumor necrosis factor (TNF) family. Osteoprotegerin was first found in the bones and it acts as a strong anti-resorptive factor. The effect of osteoprotegerins is demonstrated by binding or neutralizing the receptor activator nuclear factor kappa B ligand (RANKL).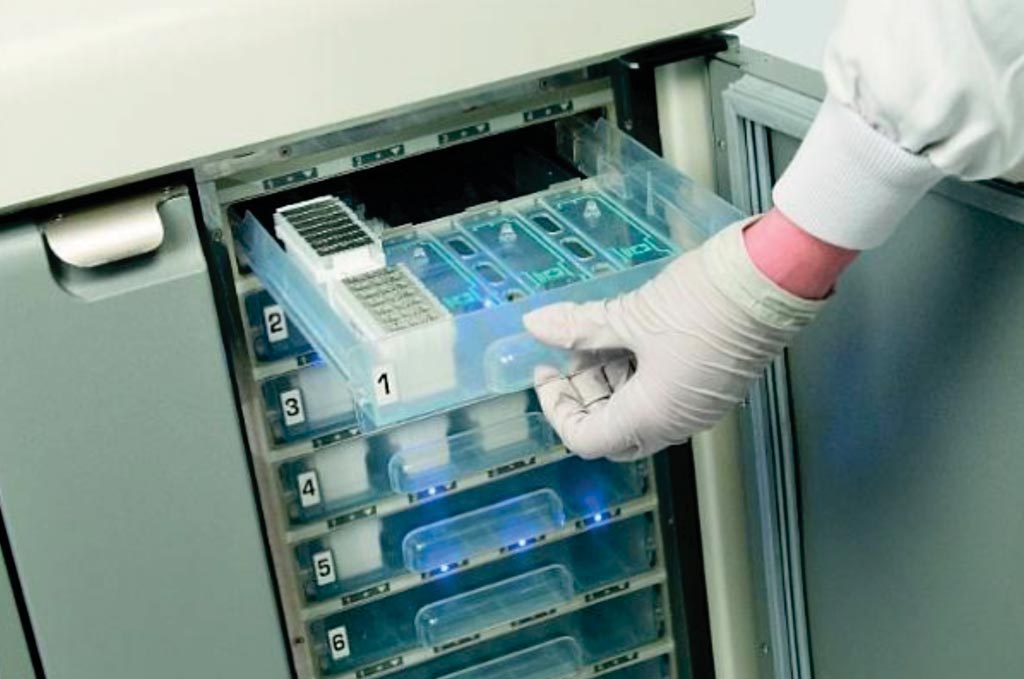 Medical scientists at the Bağcılar Training and Research Hospital (Istanbul, Turkey) conducted a prospective study on 105 patients including 58 patients with diabetic foot (42 males, 16 females; mean age 63.6 years; range, 31 to 90 years), who applied to the hospital between June 2014 and May 2015, and 47 newly diagnosed type 2 diabetes mellitus (DM) patients (27 males, 20 females; mean age 51.4 years; range, 29 to 85 years) (control group).
Serum concentration of 25-hydroxyvitamin D (25(OH)D) was determined by using electrochemiluminescence immunoassay utilized in fasting patients' morning blood samples. Serum concentration of OPG was determined by enzyme-linked immunosorbent assay (ELISA) using the same blood samples. For OPG ELISA eBioscience kit, reference values for normal serum samples were 5-100 pg/mL.
The team found that osteoprotegerin levels in diabetic foot group were significantly higher than the control group. The 25(OH)D levels in diabetic foot group were significantly lower than the control group. There were positive correlations between OPG levels and C-reactive protein (CRP) and creatinine levels in patients with diabetic foot. The glycated hemoglobin (HbA1c) value did not differ significantly between the diabetic foot and control groups.
The authors concluded that elevated levels of OPG in patients with diabetic foot may display the severity of the clinical status due to its positive correlation with CRP and creatinine. They detected severe 25(OH)D deficiency in the majority of diabetic foot patients. Vitamin D supplementation may be required in diabetic foot patients to prevent unfavorable immunologic alterations. The study was published in the December 2018 in the journal Joint Diseases and Related Surgery.
Related Links:
Bağcılar Training and Research Hospital