Potential Biomarkers Found for Acute Aortic Dissection
By Labmedica International staff writers
Posted on 10 Dec 2018
An aortic dissection is a serious condition in which the inner layer of the aorta, the large blood vessel branching off the heart, tears. Blood surges through the tear, causing the inner and middle layers of the aorta to separate (dissect).
Matrix metalloproteinase 9 (MMP9) and Toll-like receptor 4 (TLR4) play important roles in aortic pathophysiology. The serum levels of MMP9 and TLR4 in AAD patients has been evaluated and to identify their associations with circulating C-reactive protein (CRP) and D-dimer, which are well-known classical biomarkers of AAD, and further explore the potential diagnostic role of MMP9 and TLR4 in AAD.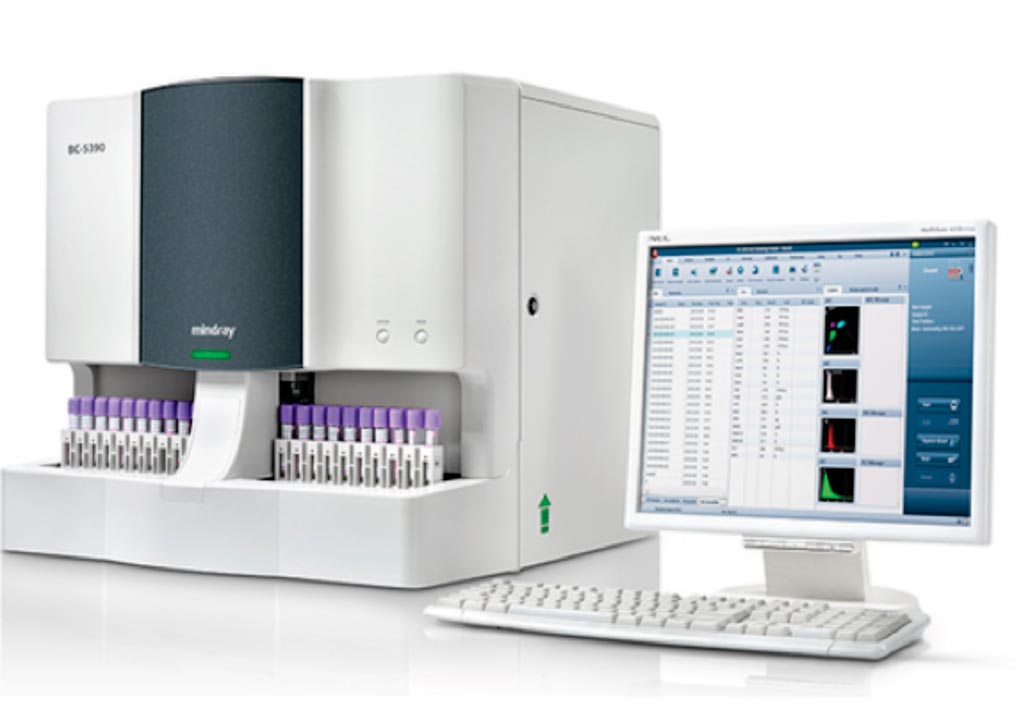 A scientific team at the China Medical University (Shenyang, China) measured by enzyme-linked immunosorbent assay (ELISA) serum levels of MMP9 and TLR4 in 88 AAD patients and 88 controls. The clinical test related information was collected from patients' electronic medical records. The BC-5390CRP blood cell analyzer and matching reagents were used for CRP evaluation, and Immuno-Turbidimetric Assay of D-Dimer, STA-LIATEST D-DI was used for D-dimer detection.
The team reported that serum MMP9 and TLR4 levels were significantly higher in AAD patients than those in healthy controls in the general and stratified comparisons. Either serum MMP9 or TLR4 was independently associated with the risk of AAD. There was a positive significant association between serum MMP9 and TLR4 and both MMP9 and TLR4 levels were statistically correlated with circulating CRP, but not D-dimer. Based on receiver-operating characteristic (ROC) analysis, the area under the curves (AUCs) of MMP9 and TLR4 alone for the diagnosis of AAD were 0.810 and 0.799 with optimal cut-off points of 379.47 ng/mL and 7.83 ng/mL, respectively. Moreover, a combination of serum MMP9 and TLR4 increased the AUC to 0.89 with a sensitivity of 60.2% and specificity of 94.3%.
The authors concluded that serum MMP9 and TLR4 could be potential biomarkers for identifying AAD, while the combined diagnostic value was higher in safely ruling out AAD. The study was published on November 29, 2018, in the journal BMC Cardiovascular Disorders.
Related Links:
China Medical University