Cytokine Levels Could Predict Immunotherapy Problems
By Labmedica International staff writers
Posted on 13 Nov 2018
The development of immunotherapy, which mobilizes the body's own immune system to destroy cancer cells, is one of the greatest advances in cancer treatment, but immunotherapy can cause harm to healthy tissue in some patients.
Up to 40% of cancer patients on immune checkpoint inhibitors develop clinically significant immune-related adverse events (irAEs). The role of host immune status and function in predisposing patients to the development of irAEs remains unknown.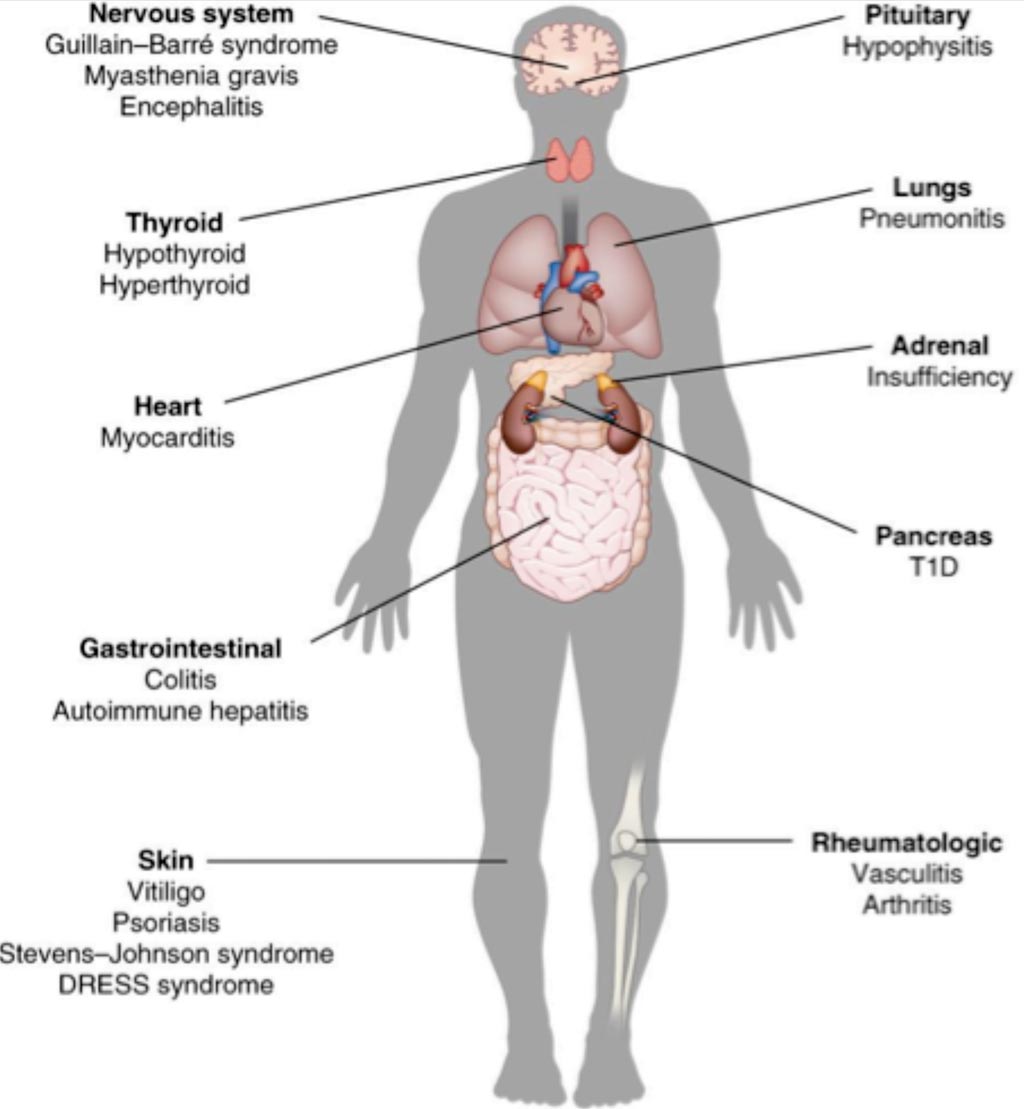 Scientists from the University of Texas Southwestern Medical Center (Dallas, TX, USA) and their colleagues collected sera from 65 patients receiving immune checkpoint inhibitors and 13 healthy controls and evaluated them for 40 cytokines at pre-treatment, after two to three weeks and after six weeks and analyzed the results for correlation with the development of irAEs. Of the 65 cancer patients enrolled, 55% were women; the mean age was 65 years and 98% received anti-PD1/PDL1 therapy.
The team reported that irAEs occurred in 35% of cases. Among healthy controls, cytokine levels were stable over time and lower than those in cancer patients at baseline. Significant increases in CXCL9, CXCL10, CXCL11 and CXCL13 were recorded two weeks post treatment, and in CXCL9, CXCL10, CXCL11, CXCL13, IL-10 and CCL26 at six weeks post treatment. Patients who developed irAEs had lower levels of CXCL9, CXCL10, CXCL11 and CXCL19 at baseline and exhibited greater increases in CXCL9 and CXCL10 levels at post treatment compared to patients without irAEs.
Edward K. Wakeland, PhD, a professor of Immunology and co-author of the study, said, "Regulating the immune system is extremely complex, and a variety of patient-specific factors, including genetic predisposition, humoral immunity, interactions with the microbiome, and functional activation all play important roles in determining whether a beneficial or detrimental immune response develops. Nevertheless, our initial findings bode well for ultimately developing patient-specific strategies for effective and safe cancer immunotherapy."
The authors concluded that patients who developed irAEs have lower baseline levels and greater post-treatment increases in multiple cytokine levels, suggesting that underlying immune dysregulation may be associated with heightened risk for irAEs. The study was published on October 31, 2018, in the British Journal of Cancer.
Related Links:
University of Texas Southwestern Medical Center