Stomach Cancer Bacterium Increases Colorectal Cancer Risk
By Labmedica International staff writers
Posted on 24 Oct 2018
A bacterium known for causing stomach cancer might also increase the risk of certain colorectal cancers, particularly among African Americans. An association of the bacteria Helicobacter pylori, the primary cause of gastric cancer, and risk of colorectal cancer (CRC) have been reported.
H. pylori is a common type of bacteria that grows in the digestive tract and has a tendency to attack the stomach lining. It infects the stomachs of roughly 60% of the world's adult population. H. pylori infections are usually harmless, but they are responsible for the majority of ulcers in the stomach and small intestine.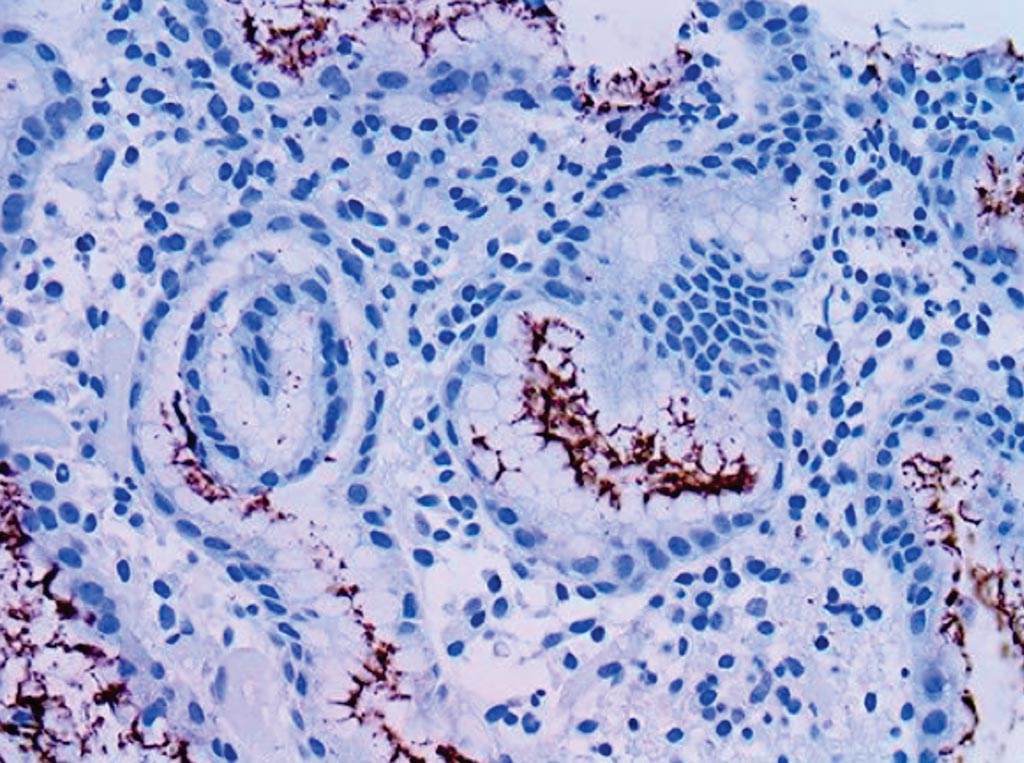 A large team of scientists associated with the Duke University Medical Center (Durham, NC, USA) used H. pylori multiplex serologic assays to analyze serum samples from 4,063 incident cases of CRC, collected before diagnosis, and 4,063 matched individuals without CRC (controls) from 10 prospective cohorts for antibody responses to 13 H. pylori proteins, including virulence factors Vacuolating Cytotoxin A (VacA) and Cytotoxin-associated A (CagA). The association of sero-positivity to H. pylori proteins, as well as protein-specific antibody level, with odds of CRC was determined by conditional logistic regression.
The team found that found that H. pylori infections were equally common in both the cancer and non-cancer group, with 4 in 10 patients in both groups testing positive for exposure to the bacterium. However stark racial differences also appeared as white patients had below average H. pylori infection rates, and Asian Americans had average rates. For black and Latino patients, however, the rates were much higher. Among African Americans, 65% of the non-cancer patients and 71% of the colorectal cancer patients had H. pylori antibodies; among Latinos, 77% of the non-cancer group and 74% of the cancer group had antibodies.
Further analysis showed that antibodies to four H. pylori proteins were most often present among the different ethnic groups with colorectal cancer. One H. pylori protein in particular, VacA, had the strongest association with increased odds of colorectal cancer among the African American patients in the study, and, specifically, high levels of antibodies to this protein were associated with colorectal cancer incidence in both African Americans and Asian Americans.
Meira Epplein, PhD, the lead author of the study, said, "The link between infection and cancer is intriguing, particularly if we can eradicate it with a simple round of antibiotics. Our study provides strong evidence that we need to pursue these studies to establish a definitive cause-and-effect. It was surprising to find VacA antibodies increased the odds of colorectal cancer in African Americans and Asian Americans, and not in whites and Latinos." The study was published on October 5, 2018, in the journal Gastroenterology.
Related Links:
Duke University Medical Center