Link Between Gut Flora and MS Discovered
By Labmedica International staff writers
Posted on 22 Oct 2018
Multiple sclerosis (MS) is an immune-mediated autoimmune disease of the central nervous system that develops in genetically susceptible individuals and likely requires environmental triggers. In MS the body's own immune system attacks and damages the protective coating around nerve cells.
The autoantigens and molecular mimics triggering the autoimmune response in multiple sclerosis remain incompletely understood. Although it is well established that autoreactive lymphocytes induce demyelination in multiple sclerosis, the exact antigenic targets that initiate disease are undefined.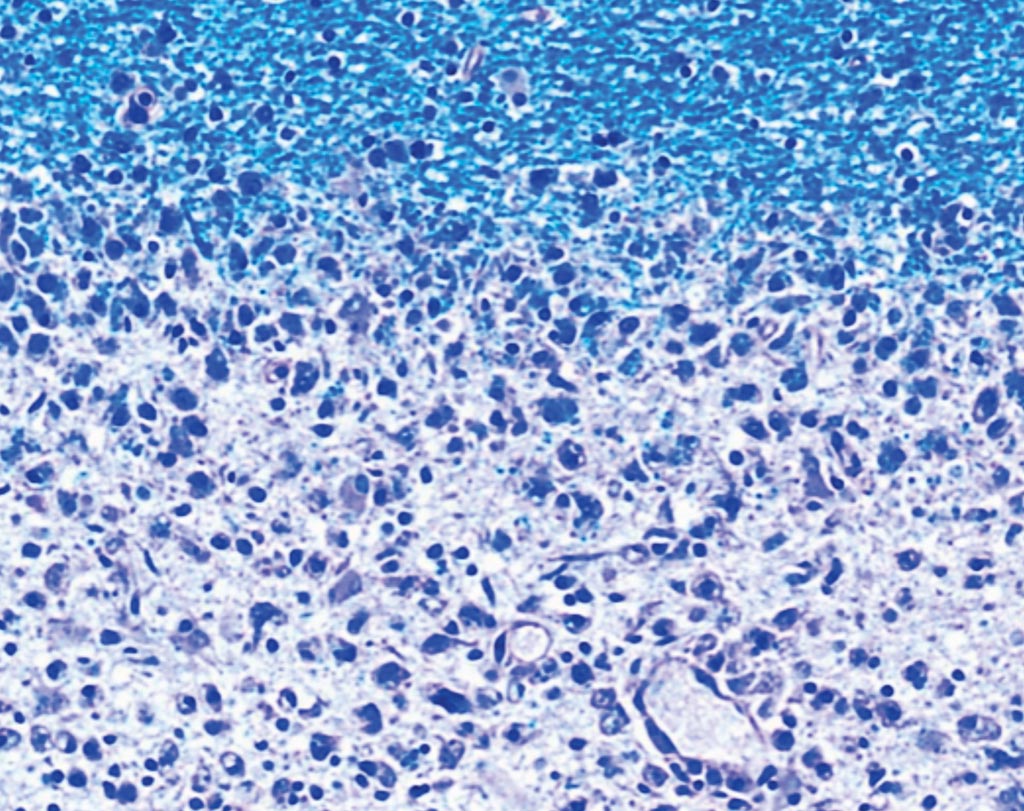 An international team of scientists led by the University Hospital Zurich (Zurich, Switzerland) used a brain-infiltrating CD4+ T cell clone that is clonally expanded in multiple sclerosis brain lesions and a systematic approach for the identification of its target antigens, positional scanning peptide libraries in combination with biometrical analysis. For the genetically defined subgroup of MS patients examined by the scientists, results show that gut microbiota could play a far greater role in the pathogenesis of the disease than previously assumed.
The team identified guanosine diphosphate (GDP)–l-fucose synthase as an autoantigen that is recognized by cerebrospinal fluid–infiltrating CD4+ T cells from HLA-DRB3*–positive patients. Significant associations were found between reactivity to GDP-l-fucose synthase peptides and DRB3*02:02 expression, along with reactivity against an immunodominant myelin basic protein peptide. These results, coupled with the cross-recognition of homologous peptides from gut microbiota, suggest a possible role of this antigen as an inducer or driver of pathogenic autoimmune responses in multiple sclerosis.
The clinical approach of the group involves drawing blood from MS patients in a clinical trial and then attaching the immunoactive protein fragments onto the surface of red blood cells in a laboratory. When the blood is reintroduced into the bloodstream of patients, the fragments help to "re-educate" their immune system and make it "tolerate" its own brain tissue. This therapeutic approach aims for effective targeted treatment without severe side effects.
Mireia Sospedra Ramos, MD, the senior author of the study, said, "Our clinical approach specifically targets the pathological autoreactive immune cells. This approach therefore differs radically from other treatments that are currently available, which throttle the whole immune system. While these treatments often succeed in stopping the progression of the disease, they also weaken the immune system and can thus cause severe side effects." The study was published on October 10, 2018, in the journal Science Translational Medicine.
Related Links:
University Hospital Zurich