Biomarkers Correlated with Idiopathic Inflammatory Myopathy
By Labmedica International staff writers
Posted on 25 Sep 2018
Patients with idiopathic inflammatory myositis (IIM) typically present with muscle weakness, myalgia and in case of dermatomyositis (DM) also skin involvement. Arthralgia is often present, but the articular manifestations are usually mild and non-destructive.
As rheumatoid factor (RF) and anti-citrullinated protein antibodies (ACPAs) are not routinely tested in idiopathic inflammatory myositis (IIM), little is known about their prevalence and clinical implications in this patient group. In anti-synthetase syndrome (ASS), presence of ACPA is reportedly associated with more severe and erosive arthritis.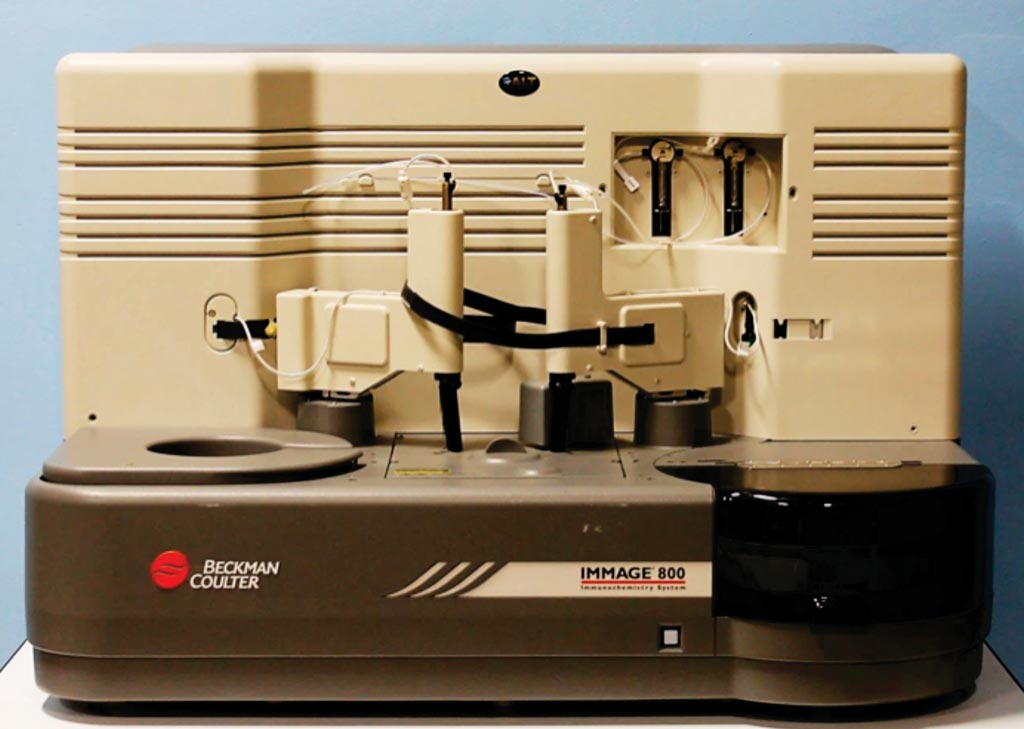 Medical scientists at the University Hospitals Leuven (Leuven, Belgium) analyzed serum samples from 121 patients. Thirty diagnosed with polymyositis, 41 with dermatomyositis, 37 with ASS, five with necrotizing autoimmune myopathy or seven with overlap myositis and one with inclusion body myositis. RF was evaluated by nephelometry; anti-CCP antibodies were identified using fluoro enzyme immunoassays. Values above 40 IU/mL and 7 U/mL were considered positive for RF and ACPA, respectively.
The investigators observed no significant differences were observed between RF-positive and RF- negative IIM patients. The prevalence of RF and ACPA was 9.09% and 4.96%, respectively. The team observed a trend for RF-positive IIM patients to be older than RF-negative IIM patients and to more frequently carry ACPA antibodies and have lower forced expiratory volume in 1 second (FEV1) values (72% versus 88%). There was no statistically significant difference between patients who tested positive for both RF and ACPA, and patients who tested negative for both antibodies. The presence of RF or ACPA was not significantly associated with interstitial lung disease.
The authors concluded that their study demonstrated that RF and ACPA are prevalent in patients with IIM, but the detected prevalence is lower than the prevalence reported in previous studies in connective tissue diseases including IIM. Their results did not show a clear association between RF or ACPA positivity and specific clinical features or the occurrence of ILD or arthritis. The study was published originally published online on July 25, 2018, in the journal RMD Open.
Related Links:
University Hospitals Leuven