Tumor Markers Associated with H. Pylori Infection
By Labmedica International staff writers
Posted on 19 Sep 2018
Helicobacter pylori infection is a major cause of several cancers such as gastric, pancreatic and lung. The relationship between H. pylori and tumor markers continues to remain unclear. As one of the leading causes of morbidity and mortality globally, cancer represents a major detrimental public health problem worldwide.
There are various known important tumor biomarkers in cancer progression such as carcinoembryonic antigen (CEA), cancer antigens (CA) 153, CA199, CA724, CA125 and alpha-fetoprotein (AFP) which have been shown in the past to have various evidence in diagnostic modalities. These tumor markers were reported to have a close relationship with specific cancers.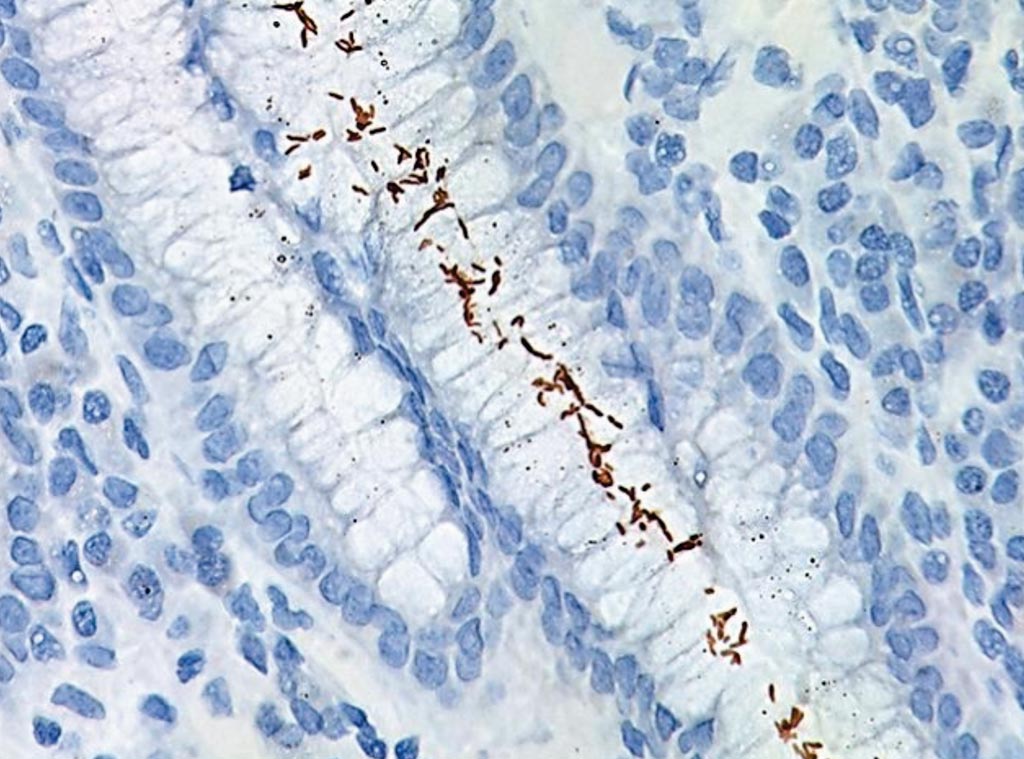 A team of scientists led by those at Aerospace Center Hospital (Beijing, China) carried out a observational retrospective study and recruited a total of 14,689 subjects were included and 6,493 (44.2%) subjects were infected by H. pylori. The subjects had a mean age of 45 ±18 years. There were 4,530 (31.0%) female subjects. H. pylori infection status was assessed by ELISA specific for anti-H. pylori antibodies, particularly IgG and IgM. If both serological testing results were positive, the subject was diagnosed as H. pylori infection.
Cut-off values were administered to distinguish whether tumor marker levels were normal or abnormal. According to previous studies, the cut-off values of serum CEA, AFP, CA199, CA724, CA153 and CA125 were set to 5 ng/mL, 10 ng/mL, 37 U/mL, 10 U/mL, 25 U/mL and 35 U/mL, respectively. The ratios of individual biomarkers were measured between the two groups. The ratio is defined according to the cut-off value. Abnormal ratio means the percentage of individuals with abnormal CEA (i.e., CEA>5 ng/mL) in total H. pylori (+) subjects or individuals with abnormal CEA in total H. pylori (−) subjects.
The scientists reported that after adjusting for the confounding factors, infections with H. pylori were found to be significantly associated with abnormal ratios in CEA, AFP and CA724 of H. pylori (+) to H. pylori (–) groups. Significant positive correlation was found between H. pylori infection and CEA values. Significant differences were found in both low-density lipoprotein (LDL) and high-density lipoprotein (HDL) levels between H. pylori (+) and H. pylori (−) groups.
The authors concluded that in their observational retrospective study illustrated that higher abnormal ratios of CEA, AFP and CA724 were observed in infected to uninfected subjects. Higher level of CEA was also found to be related to H. pylori infection after controlling confounders. The serological testing for the presence of two antibodies against H. pylori, IgG and IgM, indicate a past exposure to this bacterium rather than a current exposure. These findings could aid in the earlier diagnosis and intervention provided to better patient's quality of life. The study was published on August 23, 2018, in the journal BMJ Open.
Related Links:
Aerospace Center Hospital